4144 Views
Wine is not really a strong suit of most typical Amsterdam bars. They can take pride in Belgian and local beers, great borrelhapjes, and their cozy atmosphere, but they often serve ordinary, sour house wine in small juice glasses. That's why I'm grateful for those few bars in Amsterdam that understand the beauty of good wine freely swirling in a wide-bowled wine glass.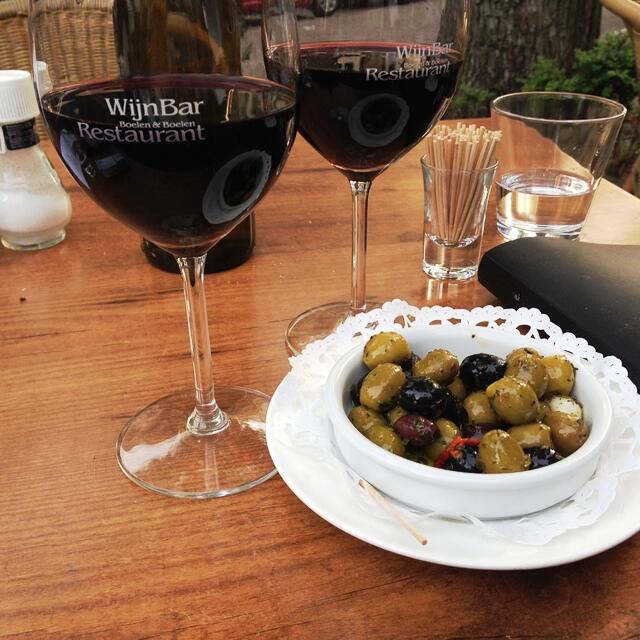 Glou Glou
Glou Glou is a newly opened wine bar in de Pijp, and it just might be my favorite. You can see from a mile off that the staff members are wine connoisseurs themselves. They passionately recommend their favorite wines and match them with amazing snacks, like heavenly creamy cheese and liver pate from a famous local butcher. The interior is humble and cozy, and the wines are just exquisite! Make sure to try their smoky Spanish and Italian red wines.
 Tweede van der Helststraat 3
+31 (0)20 2338642
glouglou.nl
Open: Mon — Fri 4 pm — 12 midnight; Sat — Sun 3 pm — 12 midnight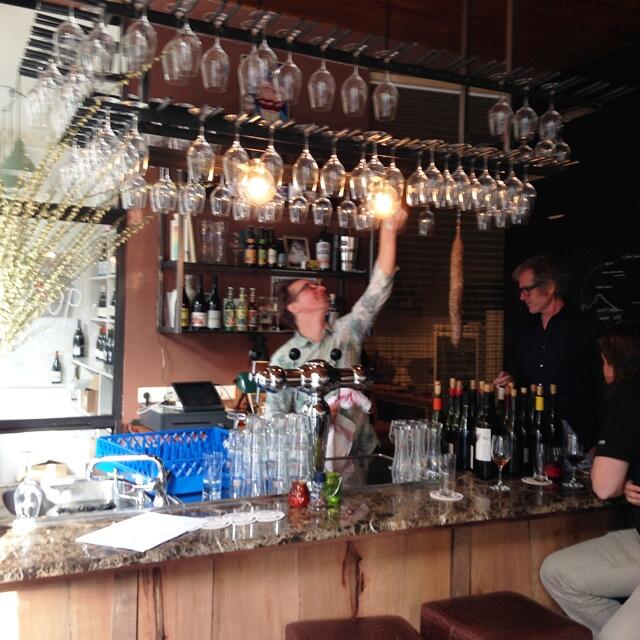 Vyne
Located on one of the most beautiful canals in Amsterdam, Vyne is a great choice if you're looking for a more elegant place to celebrate birthdays, anniversaries or promotions. You will be served bites and snacks prepared by the chef from neighboring brasserie Envy, which is a venue recommended by the almighty Michelin Guide. Even though French, Italian and Spanish wines dominate the menu, it's great that Vyne serves wine also from countries such as Romania, Germany and the Netherlands.
Prinsengracht 411
+31 (0)20 3446408
vyne.nl
Open: Mon — Thu 6 pm —12 midnight; Fri 5 pm —1 am; Sat 5 pm —1 am; Sun 4 pm —10 pm
Boelen & Boelen
The first wine I ordered at Boelen & Boelen was a glass of Cava, and I was thrilled that they a serve good bubbly by the glass. There is always an occasion worthy of sipping champagne or sparkling wine on a sunny terrace, but not necessarily worthy of buying the whole bottle. Boelen & Boelen also scored extra points by serving a South African wine known as Marvelous!, which is made from 3 varieties of red grapes with an addition of white Viognier grapes. And no, the mix did not turn it into a rosé!
 Eerste van der Helststraat 50
+31 (0)20 671 2242
wijnbar.nl
Open: Tue —Thu 4 pm — 12 midnight; Fri — Sat 4 pm —1 am; Sun 4 pm — 12 midnight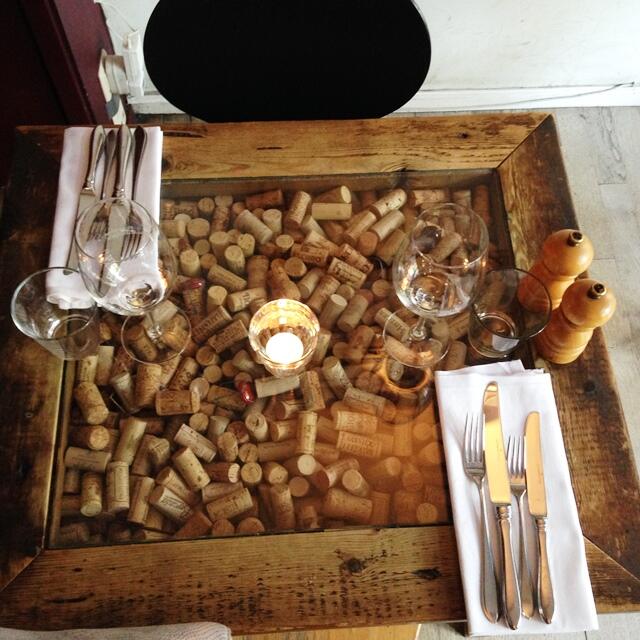 Bubbles & Wines

Located in the very heart of the city, Bubbles & Wines is probably the most famous wine bar in Amsterdam. It offers a wide variety of wines by the glass thanks to its impressive vacuum systems. I have to say, the choice at Bubbles & Wines can be bit overwhelming, so I ended up trying wine from the only region that is truly close to my heart. A glass of fresh white wine from Stellenbosch immediately brought me back to the sunny hills of the South African Western Cape.
 Nes 37
+31 (0)20 422 3318
bubblesandwines.com
Open: Mon — Sat from 3.30 pm; Sun 2 pm — 9 pm
diVino
Located in the Jordaan, diVino is a wine bar with true passion for Italian wines from small, local wineries. Don't worry that you'll get bored with drinking wine from the same country all evening; diVino serves wine from various regions of Italy, from northern Piemonte to sunny Sicily, and the different climates definitely reflect in each glass. Don't expect a fixed menu, as diVino's chef only serves meals of the day based on the freshest products.
 Boomstraat 41A
+31 (0)20 845 2207
wijnbardivino.nl
Open: Mon — Thu 5 pm — 12 midnight; Fri 5 pm — 2 am; Sat 4 pm — 2 am; Sun 4 pm — midnight