3359 Views
When dreaming of an Amsterdam adventure, you may be wondering what types of foods you can try in this amazing city. There are many foods to eat—from street foods and tasty snacks to full sit-down meals. The interesting thing about Amsterdam is it has a rich mix of culture intertwined in the city's roots. When you taste creations here, you're not just getting a taste of the Netherlands. You also get to experience other cultures and cuisines. Keep reading to learn more about the culinary history of Amsterdam and the availability of International food in Amsterdam.
Amsterdam has a strong connection to global food and has for a long time. Part of this reason is due to its trading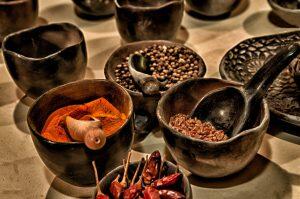 history. For years, the Netherlands has been a leader in the trading world. It was able to bring many products in and out of the country through neighbouring European nations. One example of this is the creation of the Dutch East India Company. This company was founded in 1602 and brought items like spices and tea into the Netherlands.
Other Cultures Helped Shape Amsterdam's Food Scene 
The Netherlands is surrounded by many neighbouring countries, and their influence has crept over into the city's cuisine. Additionally, many immigrants have settled in The Netherlands over the years and they've shared their culture and food with locals. This has shaped the scene of international food in Amsterdam. As a visitor, you get to experience all of these multicultural cuisines.
If you're looking for great international food in Amsterdam, here are our top picks: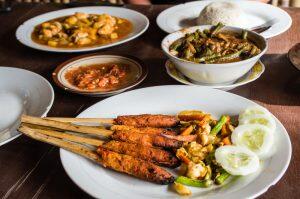 Rijsttafel
Originally a Dutch colony during the early trading days of the 19th century, Indonesia still has a strong food focus in Amsterdam. If you want to sample Indonesian-focused cuisine while in Amsterdam, you must give rijsttafel a try. The name translates to "rice table." When you visit a restaurant with Rijsttafel, prepare to eat a mix of smaller sweet and spicy dishes with rice. The colonial Dutch originally created this dish in order to mix as many Indonesian sauces and meats into one dish as possible. This was a great way to sample several Indonesian dishes alongside rice. Today, this can be found all throughout Amsterdam. It's just one of many popular Indonesian finds. 
Hummus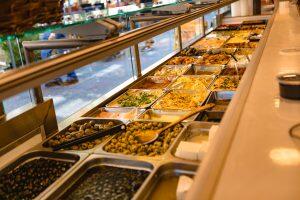 Turkish cuisine can also be easily found in Amsterdam. In the 1960's and 1970's, many people from Turkey came to work in the city and in neighbouring Dutch cities. Amsterdam's economy was booming, and there was a shortage of workers, so they signed an agreement with Turkey to encourage foreign workers to live and work in cities throughout the Netherlands. Hummus is a Turkish item that is very popular in Amsterdam and you can find many varieties! If you like hummus, you must try it while in Amsterdam.
Roti
Surinamese food can also be enjoyed while in Amsterdam. This cuisine has a mix of influences, including African, Asian, and European. It can be considered fusion food and it features a lot of spices—yet the dishes are not too complex. Roti is a popular and delicious Surinamese food. It's a type of flatbread that is enjoyed with meat and/or veggies. You then roll it all up together to make for a tasty treat. In Amsterdam, many restaurants serve roti rolls.
With a unique trading history and multicultural residents and workers, it's no wonder why Amsterdam is a popular European city for global cuisine. You too can experience a mix of global foods when you visit! We welcome you to share in the experience of dining in Amsterdam through one of our many delicious food tours. Are you ready to taste amazing International food in Amsterdam? Book our A Taste of Amsterdam at Twilight Tour today!