5174 Views
We have all been waiting for spring in the Netherlands. It rains a bit less than usual, the sun occasionally shines through the clouds, and you can finally leave your winter hat at home. But all jokes aside, celebrating Easter in Amsterdam is a great place to spend your Easter holidays, whether you're looking for a relaxing, cultural, tasty or crazy weekend—even if it's just a short city break.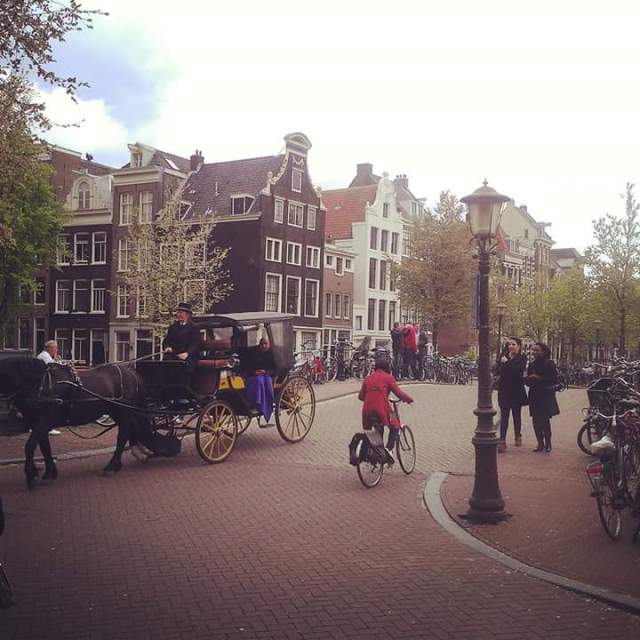 Amsterdam For Foodies
Amsterdam is laying on many Easter attractions for food lovers. With the first rays of spring sunshine, you might just want to spend your early afternoon on a terrace eating tasty treats. You have a choice of great Easter brunches all over Amsterdam. If you want to feel like a child again and join an Easter Egg Hunt, come to The Hard Rock Café on Easter Sunday. There will be a buffet breakfast and face painting, too!
Max Euweplein 57
+31 (0)20 523 7625
hardrock.com
Open: Sun – Thu 11.30 am – 12 midnight; Fri – Sat 11.30 am – 1 am
While visiting Amsterdam you must also try the famous pannekoeken (pancakes). And what is even more Dutch than pancakes? All-you-can-eat pancakes served on a boat, naturally! Visit the Pannenkoekenboot (Pancake Boat) on Easter Sunday or Monday for brunch and a cruise along the canals.
Ms. van Riemsdijkweg 33
+31 (0)20 636 88 17
pannenkoekenboot.nl
Check the departure schedule online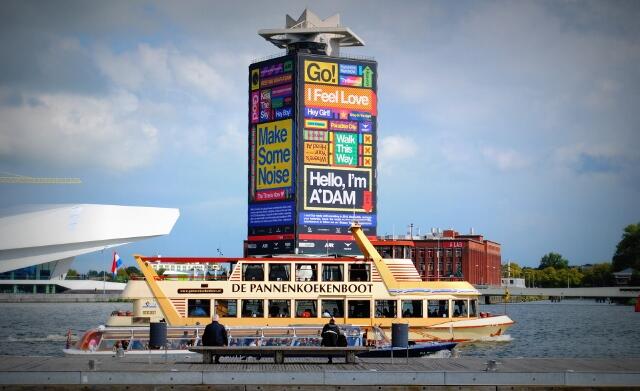 For more demanding foodies, the SugarCity is organizing the Culy Food Festival on April 4 and 5. Take the train from Amsterdam Central station to Halfweg –Zwanenburg station, and in just a few minutes you will find yourself in a food funfair full of attractions such as food photography workshops, cider tastings, food-related films and lots of street food!
Haarlemmerstraatweg 11, Halfweg
+31 (0)23 526 4949
culy.nl
April 4 and 5, 2015
For Classical Music Fans
You might not be religious and observe Easter as such, but this time of year is considered by many to be a time of reflection and contemplation. Amsterdam classical concerts taking place around Easter are a perfect opportunity to enjoy some of the cultural events that the city has to offer. The Amsterdam Marionette Theater hosts an Easter Brunch edition of their production of Mozart's The Impresario.
Nieuwe Jonkerstraat 8
+31 (0)20 620 8027
marionettentheater.nl
Monday, April 6 at 12.30 pm
Tickets: €29.50
There are also many Passion Concerts during Easter time – for example, concerts devoted to Johan Sebastian Bach's St. Matthew Passion. Visit Iamsterdam's website for agenda and tickets.
For Flower Enthusiasts
Don't be surprised if you visit the Netherlands and don't immediately see fields of blooming flowers next to the highway. The country is still known for its flowers (tulips in particular), but you need to know where to find them. Perhaps the most famous place to do so is the Keukenhof, an outdoor flower expo in Lisse, around 1 hour by train and by bus from Amsterdam. Easter weekend is a perfect time to visit the park and walk around the breathtaking flower fields.
Stationsweg 166A, Lisse
+31 (0)252 465 555
keukenhof.nl
Open: March 20 –May 17, 2015; 8 am – 9.30 pm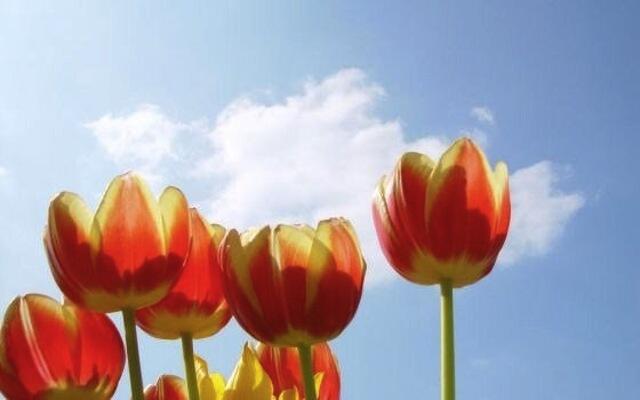 If you are a real tulip enthusiast, visit the month-long Tulip Festival held from April 1 to 30 across Amsterdam. You will have a chance to visit a stunning Flower Bulb Route of more than 100 km of blossoming flowers. Even National Geographic recommends this route as one of the world's best road trips!
For Party Animals
If you´d rather start off your spring with a bang, Amsterdam bars and clubs have got something in store for you too. Have you ever heard of the famous Awakenings festival? The Awakenings Easter Special is being hosted at the Westergasfabriek on Thursday, April 2 and Saturday, April 4. Tickets are being sold fast, so don't miss it!
Gashouder, Westergasfabriek
awakenings.nl
April 2 and 4, 10 pm – 8 am
Tickets: €29.50 – €44.50
If you're in Amsterdam, you should also visit the NDSM Wharf located across the water from Central Station. The venue used to be a shipyard, but has been taken over by an art community that turned it into a center for underground festivals and events. NDSM Wharf is hosting its DGTL Festival on April 4 and 5, which combines underground music with amazing performances, kinetic art, and projects about sustainability.
Tt. Neveritaweg 61
+31 (0)20 493 1070
dgtl.nl
April 4 and 5, campsite opens on April 3 at 1 pm
Tickets: €42.50 – €49.50