18648 Views
We definitely love our beer here in Amsterdam, and while the city may not spring to the top of your mind when you think of world brewing powerhouses, maybe it should. After all, Amsterdam is home to established world-famous brands, craft beer trail-blazers, new-school breweries, and even a beautiful canal called the Brouwersgracht (Brewer's Canal). Simply put, this is a great city for beer, and since some of the best food in Amsterdam – things like bitterballen, frites, and kibbeling – pair so perfectly with a cold beer, you'll most likely be drinking plenty of it during your time here.
There's no better way to enjoy beer here than on an Amsterdam beer tour, as it allows you the chance to find out a little bit more about our breweries, their processes, and of course the taste of their product. Here are 5 of our favorites…
Brouwerij 't IJ
Years before "craft beer" was a household phrase, one Amsterdammer became inspired by the brews of our neighbor, Belgium, and decided that the time had come for a higher quality beer to be brewed here. In a former bathhouse next a historic wooden windmill, Brouwerij 't IJ was born in 1985, and it has slowly and steadily grown to be the biggest – and signature – craft brewer of the city. The tasting room and terrace at Brouwerij 't IJ are a must visit for all beer lovers, and they are open every day from 2 pm to 8 pm serving freshly brewed beer.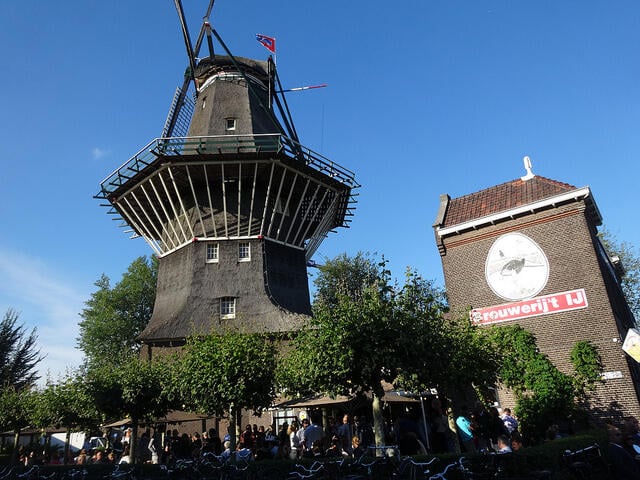 For those who would like to dig a little deeper, informative and fun brewery tours are given on the weekends, with tickets available at the bar.
Funenkade 7
+31 (0)20 622 8325
brouwerijhetij.nl
Tours run: Fri, Sat and Sun at 3.30 pm (English) and 4 pm (Dutch)
Brouwerij de Prael
Located at the heart of the infamous Red Light District, Brouwerij de Prael is an oasis of beer among the hustle and bustle of the neighborhood. While their reputation may not be as flashy as some of the other local craft breweries, they have been churning out quality organic beer since the early part of the century. Combining their delicious unfiltered and unpasteurized beer with the fact that they hire many people who are in need, you truly have a "people first" enterprise that feels good to support.
The brewery itself plus the shop are on the Oudezijds Voorburgwal canal, from where they offer hourly tours of the facilities (reservations can be made on their website). If you prefer just to stop for a drink, the Proeflokaal (literally: tasting house) is round the corner down an alleyway at Oudezijds Armsteeg 26.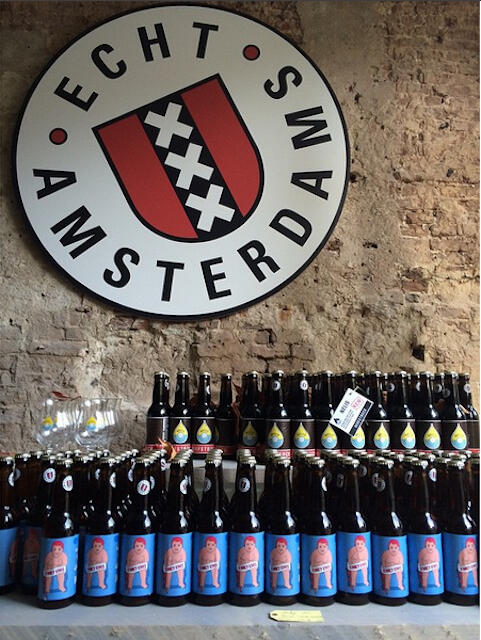 Oudezijds Voorburgwal 30
+31 (0)20 408 44 70
deprael.nl
Tours run: Mon – Fri hourly 1 – 6 pm, Sat hourly 1 – 5 pm, Sun hourly 2 – 5 pm
Eating Europe – Amsterdam Tours
Yes, yes, of course we would be remiss if we didn't mention that on each one of our Amsterdam tours, you will be treated to local beer alongside your tasty Dutch delicacies. On our Amsterdam Food & Canals Tour, you get to sample some beer from the aforementioned city-famous Brouwerij 't IJ; on our Jordaan Food Tour, you get the chance to savor beer from leading new-school craft brewers Oedipus or Two Chefs Brewing. But of course, beers change with the seasons in Amsterdam, so we're always switching up our hoppy offering to represent the latest in Dutch brewing trends!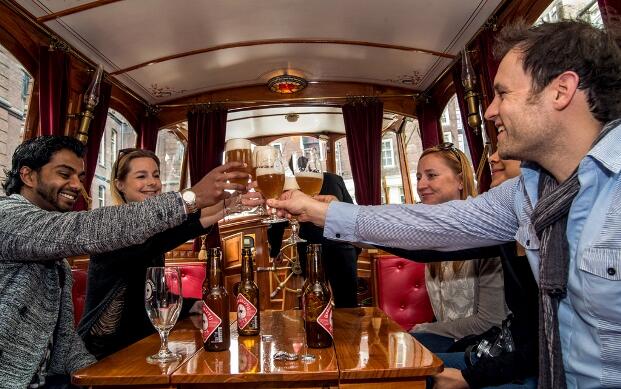 + 31 (0)20 808 3099
eatingeurope.com/amsterdam/
Tours run: Tue – Sat; see website for schedule of the various tours
Amsterdam Craft Beer Tours
For those who would like to taste the brew of several craft outfits in one Amsterdam beer tour, then Amsterdam Craft Beer Tours are ideal, as they offer stops at several breweries during their tours. Amsterdam Craft Beer Tours has partnered with some of the city's best up-and-coming breweries like Oedipus and Two Chefs, so whether you choose their cycling, walking or boat tour, you will get to sip a taste of the future of Amsterdam beer and meet some of the people behind it.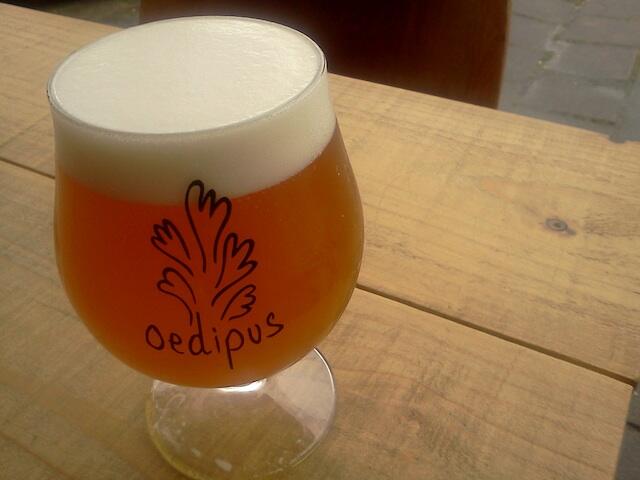 Reservations and custom tours can be made via their website.
The Heineken Experience
The most famous brewery in Amsterdam and producers of one of the most recognizable beer bottles in the world, the Heineken Experience is easily the most famous Amsterdam beer tour. While some modern craft beer lovers may scoff at the gargantuan size and global reach of Heineken, the brewery is still family-owned and a trip here is without a doubt a quintessential (if rather cheesy) Amsterdam experience. The Heineken Experience gives you an educational backstage tour of Heineken's original Amsterdam brewery, which is a gorgeous building in itself. On the self-guided tour, you learn about the history of the beer including the family behind it, experience interactive rides, and get to taste some pilsner.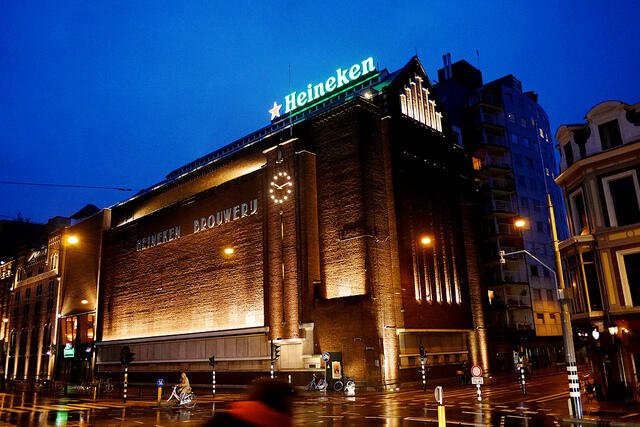 Stadhouderskade 78
+31 (0)20 523 9222
heineken.com
Tours run: 365 days a year, but hours vary seasonably – check the website for details
Planning your trip to Amsterdam? Explore the city's culture, history, and food by taking our food and canals tour or our walking-only food tour in the stunning Jordaan neighborhood!
Like this? Check out Eating Europe on social media! We're on…
With more Dutch foodie ideas, mouthwatering pics and much more.