17678 Views
Ask many Italians where the best food in Italy is and they'll likely exclaim that it belongs to the region they're from. Because Italy's cuisine is so regional—each part of the country cooking its own food that you won't find in another—they will be right. But for an outsider, where do you even start to make your way in the vast deliciousness that is food in Italy? For one thing, if you're looking for the best Italian food, head to the countryside. It's in the countryside the ingredients will be the freshest of the fresh, and every dish will be made with passion. Finding a bustling restaurant on a seemingly deserted street is a joy you will wish you could repeat.
But other than the countryside, where should you go in Italy for the best food? We believe, as Italians do, that each region has the best food in Italy! So go north, south, or centre, and you'll be sure to treat yourself to an Italian meal not to forget.
Visit North Italy
One of the beauties of Italy is the diversity of its landscape. In the mountainous north, in the regions of Piemonte, Valle d'Aosta, and Trentino-Alto Adige, the food is rich and creamy to keep you warm on freezing nights. Pasta steps down for risotto and polenta, and meats are served with influence from the Germans and French. Although, it's not all meat and potatoes in the north. If you're looking for fish, you're in luck as Veneto and Liguria sit on the sea and serve up fresh fish specialities such as octopus with potatoes. And the latter region is famous for the green basil sauce known as pesto genovese.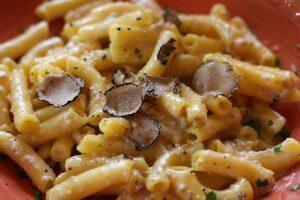 Emilia-Romagna is loved throughout Italy for its food. Located to the north of Tuscany and stretching to the Adriatic Sea, the region's land is spotted with farms that produce meats and cheeses enjoyed throughout the whole country. This is where parmiggiano-reggiano cheese, mortadella, prosciutto di Parma, and balsamic vinegar, to name a few delicacies, originate. Bologna, the region's capital, is a great place to eat your fill of some of the best food in Italy.
Visit Central Italy
Tuscany, Umbria, Lazio, Le Marche, and Abruzzo compose the central Italian regions. If you're looking for steaks, then you might want to spend all your time in Tuscany eating bistecca alla fiorentina—grilled, large t-bone steaks from local Maremma cows. The mountainous areas of Le Marche and Abruzzo yield the game that is central to the dishes there. A speciality dish in Le Marche is olive ascolane (olives stuffed with meat then fried) served with pane fritta, squares of fried cream. The combination might not sound the tastiest, but it is pretty addicting!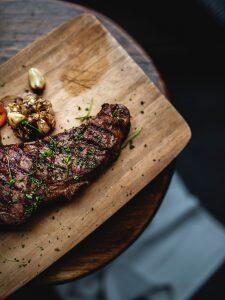 Traditionally working class, Roman cuisine is some of the best in Lazio. Pasta is eaten with every meal, and two classic sauces are amatriciana (tomato based sauce with pancetta and onions) and carbonara (egg-based sauce also with pancetta). More adventurous eaters will want to try some of Rome's offal dishes, such as oxtail stewed in tomato sauce, or coda alla vaccinara. When in Rome, watch out for what vegetables are in season. For example, in late-winter to spring piles of artichokes line the markets and should be eaten every day, fried (all giudia) or steamed (alla Romana).
Visit South Italy
Once you start heading south, the diet becomes more what you think of when you think Mediterranean: pasta, olive oil, vegetables, fruit and fish. In Naples, you'll find Italy's best pizzas—after all the chaotic city is the birthplace of pizza! As opposed to the thin, crispy Roman variety (which I actually think are the best!), Naples's pizzas have a deliciously thicker crust and are usually simply topped with mozzarella di bufala and tomatoes. All of the surrounding region of Campania is known for the famous cheese mozzarella di bufala, which can be bought from farms freshly made.
The best of Basilicata, Puglia, and Calabria pivot on pasta—much of the semolina and durum used to make it come from these areas. In Calabria watch out for the perponcino, or spicy pepper, that is used to flavour just about everything, particularly the nduja, which is a super-spicy and fatty pork spread. These regions also specialize in some of the best fish in Italy.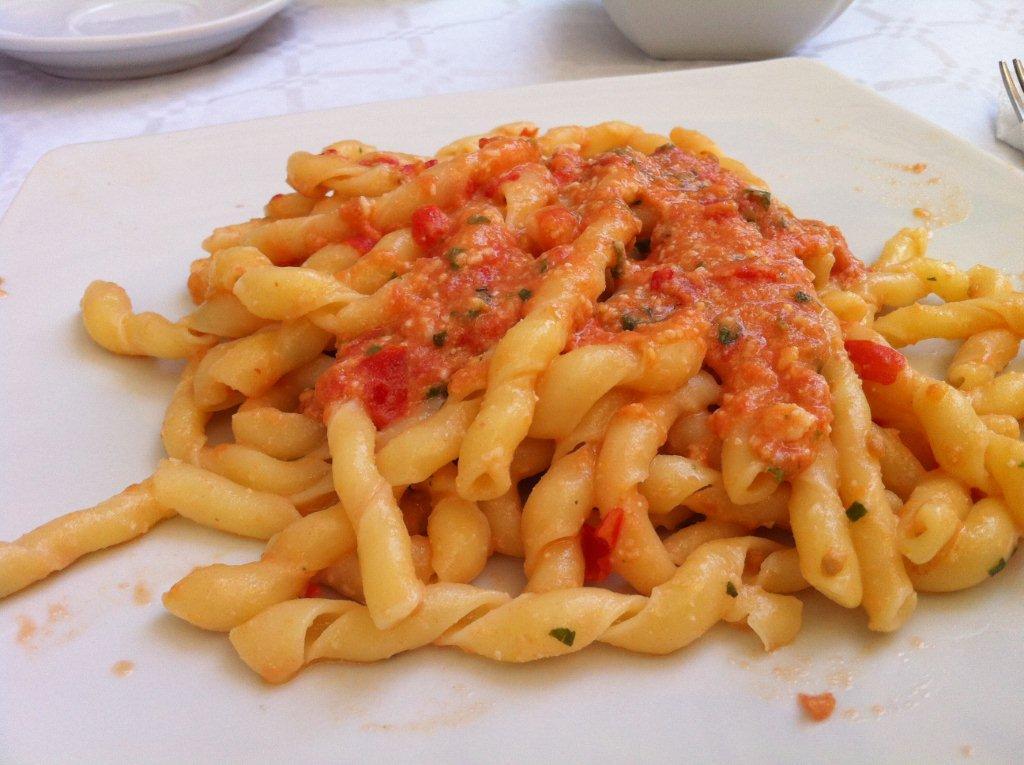 Since Sicily has more than a two-thousand year history of conquerors, its cuisine is some of the most variable in Italy, and for that reason some of the best! Strong flavours dominate both the island's salty dishes and its sweet ones. Street food can be eaten in abundance, and some favourites include deep-fried rice balls and chickpea-flour fritters, or panelle. Strong and salty anchovies seem to top everything, from pizza to pasta dishes. Sicily is also known for having some of the best desserts in Italy. Finish your meal off with a cannoli or a piece of cassata, a rich sponge cake stuffed with ricotta and topped with marzipan.
Where do you go for the best food in Italy?
Read our guide to the 15 Best Places to Visit in Italy for more inspiration about the best food and best things to do in Italy.
Looking for the best places to eat in Italy? Join us on our walking food tours and experiences, offered in Florence and Rome.