6430 Views
As you can imagine, pizza – the type of pizza and where to get it – is big news in Rome and always the topic of much (tasty!) debate. There is pizza al taglio (by the slice), modern twists on old favorites, Roman pizza, Neapolitan pizza… the list goes on.
Now while Rome might not be the pizza capital of the world (hello… little town called 'ol Napoli!) it has its own brand and style and our suggestions will leave you wanting for more!
Here are our Top 5 tips on where to go in Rome for – in our opinion – some of the best pizza you will ever have the luxury of devouring.
Pizza – The Real Deal
Ai Marmi
This most popular pizzeria in Trastevere goes by 3 names. Apparently Panattoni is its real name but everyone in Rome knows it as Ai Marmi because of its marble counters – which earned it another nickname, L'Obitorio (the morgue!). Always packed, you will have to wait more than a little while to be seated but it's worth it. Oh and when you are seated you will be elbow to elbow with other diners but the pizza is so delicious that you won't really care. Aside from the pizzas, their fritti (fried treats) are also fantastic especially the filetti di baccala` (salt cod fried in batter). For pizza we recommend the salsiccia e fior di zucca – pork sausage and zucchini flowers.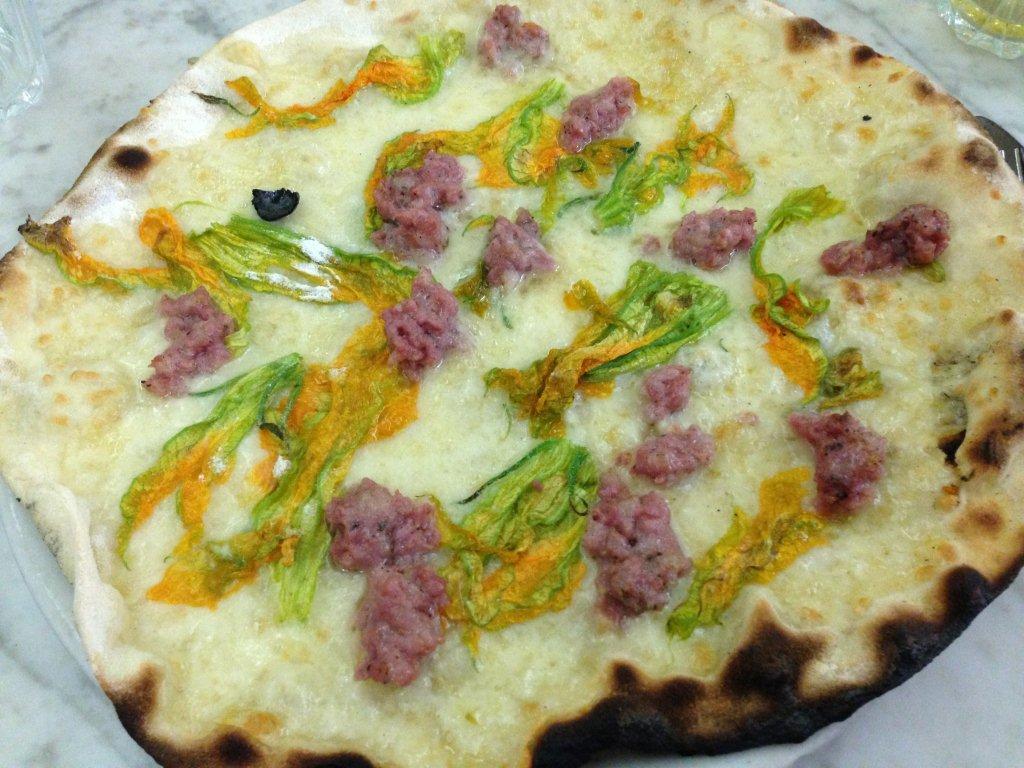 In the Heart of Rome
You really can't go past Da Remo sitting right in Testaccio's Piazza Santa Maria Liberatrice for authentic and tasty thin crust real Roman style pizza. Paper thin with that special Roman crust, go for the classic – Margherita. This is a real Rome experience – casual environment and loud and animated waiters. Try the fritti here too!
For Pizza al Taglio
Brainchild of Stefano Calegari, this pizza by the slice takeaway has fast become a Testaccio and Rome institution. You'll find pizza made with fresh and seasonal ingredients and anything from port to chickpeas to sausage and fennel. As well as their signature slice the Grenwich with stilton blue cheese, mozzarella and port reduction. The trapizzino was born here, which in effect is a pizza pocket filled with various ingredients like meatballs or traditional Roman tripe. Oh and as if that wasn't enough, the suppli' (fried Roman rice balls) are to die for – especially the Genovese.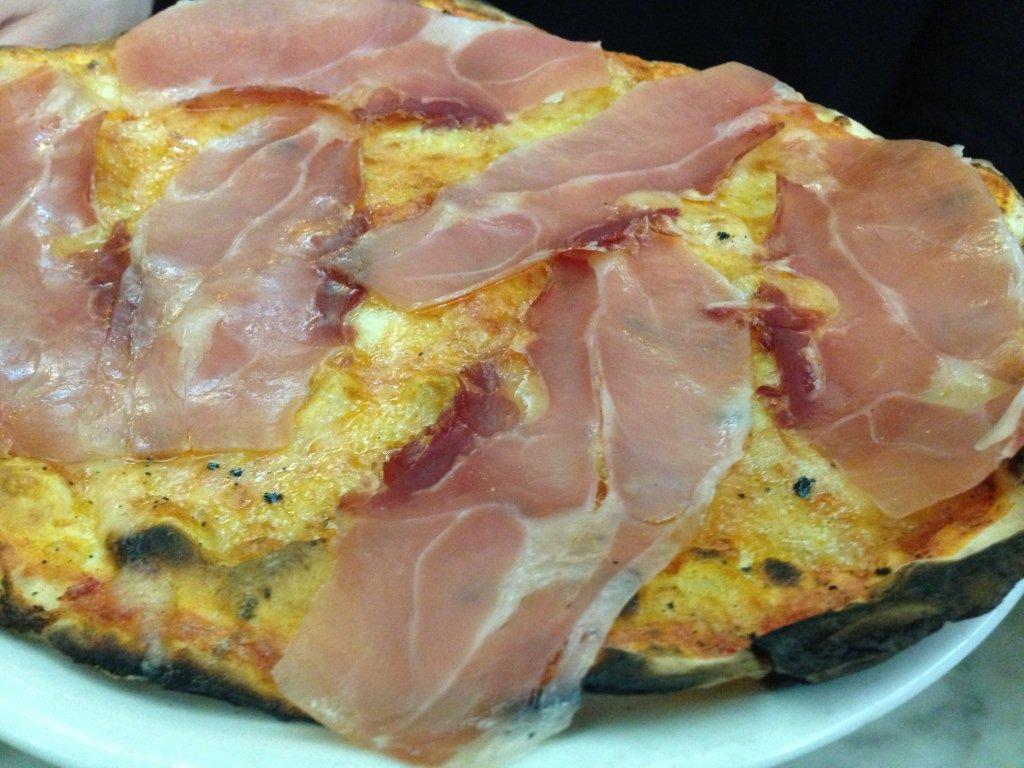 Away from Centro
If you want to head away from the hustle and bustle of the city centre while vacationing in Rome, head to Monteverde – a residential neighbourhood not far from Trastevere. Here you just have to try the different types of potato croquettes on the menu – our hands down favouriteis the leek. The traditiional marherita is always a favourite here but if you're up for something different, go for the crema di ceci e baccala (chickpea and cod).
Cutting Edge
Pizzarium
Gabriele Bonci is to Prati zone what Stefano Calegari is to Testaccio. Dubbed the Michelangelo of Pizza, his pizza by the slice shop might be small but boy do these pizzas pack a punch! Pizzarium lies nearby the Vatican in Prati area and serves up your not so regular pizza but gourmet pizza by the slice and it's just irresistible. We can't discriminate here and toppings change daily, but having to pick an absolute highlight, if it's available, go for the mozzarella and potato pizza. There is a park bench out the front and if you get there when there isn't a crowd (not often) you may just be able to sit and eat one of the best pizza slices in Rome!
* * * 
Contact us with Blog Enquiry in the subject title for any feedback or requests for a topic you want us to cover. Voted one of the best things to do in Rome, Eating Italy Food Tours offer a Rome walking food tour through one of Rome's oldest and most characteristic neighborhoods.