3117 Views
Spitalfields Market, one of the highlights of East London, has been an institution and destination for locals and visitors since 1638. The location is rich with history and packed with stalls and stores with everything on offer from cupcakes to makeup, vinyl records to vintage clothing! The market, open seven days a week, has a little something for everyone, but there are a few standout gems that we want to highlight for you, to make sure that you get the most out of your visit!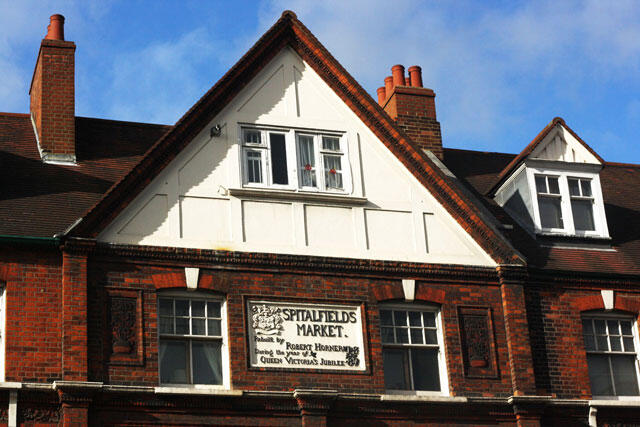 Always Open – The following are storefronts, which border the main market area.
The Daily Grind
There's no better way to kick off a day than with a steaming cup of coffee! The Daily Grind is a great meeting spot where you can kick up, relax, and have a nice warm start to the day!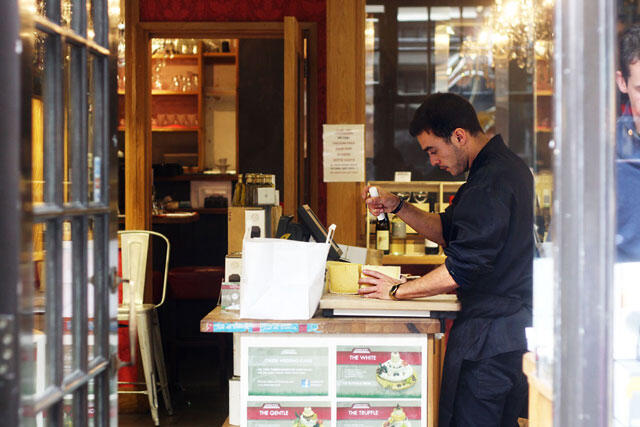 Once you've gotten your coffee fix, how about a bit of a snack? Androuet is one of the leading providers of seasonal cheese in both London and Paris, and it has a conveniently located shop right in the heart of Spitalfields Market! You can stock up on cheese, wine, and hampers and taste their delicious offerings!
Opened in 1993, Inspitalfields is a dream for anyone who loves unique design and decor! Stocking furniture, gifts, cards, and home accessories, this charming shop is a labor of love with a team of talented designers and merchandisers at the helm.
Need a haircut? The hipster in you will love Pimps & Pinups, a high-energy hair salon with a bit of flair! With a free glass of wine or beer to complement your haircut, how can you go wrong?
Traffic People
If you've got a few pounds to burn, check out the selection of high-end designers available at Traffic People! The shop aims to serve "fashionable young women who aspire to a luxurious lifestyle" who is "elegant with a touch of old school glamour". Sounds great to us!
Wright Brothers
After all of that shopping, you're probably craving a big plate of food, yeah? Lucky for your tummy that the Wright Brothers have a location right in Spitalfields! You can enjoy dishes from their vast menu, which commits to a 'sea-to-plate' dining experience. If you can't eat seafood, they do have an extensive wine menu for you to drown your sorrows in!
Shopping in Spitalfields Market
The Stalls – The following are stalls, which may or may not be open, depending on the day. Consult the market guide for a listing of opening times. On Mondays – Wednesdays, the general market stalls are open. Thursdays host the Antiques & Vintage Market. Fridays host the Fashion & Art Market. Saturdays are themed market days that house the general market stalls!
Clou (Antiques & Vintage) 
Clou sells furniture and decor items from France! The stock is always changing, but the charm and quality is consistent! Worth a check if you're looking for a unique, pre-loved item!
Stocking vintage and retro clothing, Nordic Poetry has a Scandi vibe and an eye for fashion. They handpick stock to "ensure quality and originality" and believe in ethical fashion!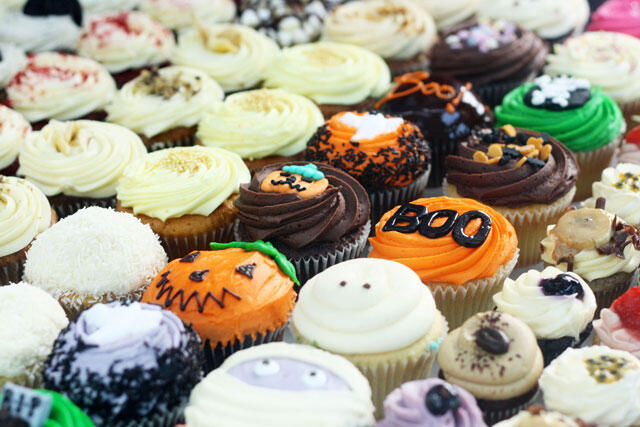 From baking cupcakes in their parents' kitchens to shops dotting London, Victoria Jossel and Romy Lewis took a little dream and made it a big reality! Now owned by Asher Budwig, Lola's cupcakes offers a delicious range of cupcakes in singles or boxes!
Home Soul (Home)
"Handmade traditional crafts with designs and products translated for the Western market" describes the range of scarves and textiles on offer at Home Soul. They specialize in handmade, reversible throws and scarves and trade exclusively at Old Spitalfields Market!
Bellapacella (Vintage)
Amazing accessories are in high supply at Bellapacella! If you like a bit of old school glamour, you'll find exactly what you're looking for here! Focusing on the romantic beauty of the 20's through 50's, Bellapacella has been trading in Spitalfields since 2005 and boasts everything from wedding hats to bespoke services!
And, if you're not tired after all of that, roam around! The market also has casual vendors and stalls that are ever-changing! You can stock up on fresh food, pies, music, and souvenirs in addition to the treasures of all the shops and stalls listed above!
Do you like the sound of Spitalfields? Why not hop on our East End Food Tour which will introduce you to the street art, culture, history, and the awesome food of Spitalfields?!