6328 Views
Shoreditch is one of the East End's trendiest areas and is full of hip bars, eclectic markets and funky shops. But you may not know that Shoreditch is also home to some of the coolest restaurants in the capital. From trendy pizzerias to roadhouse eateries, there's guaranteed to be something for everyone! So the next time you're in London make sure that you follow this list and visit one of our favourite restaurants in Shoreditch. You'll find us at the Cat Café…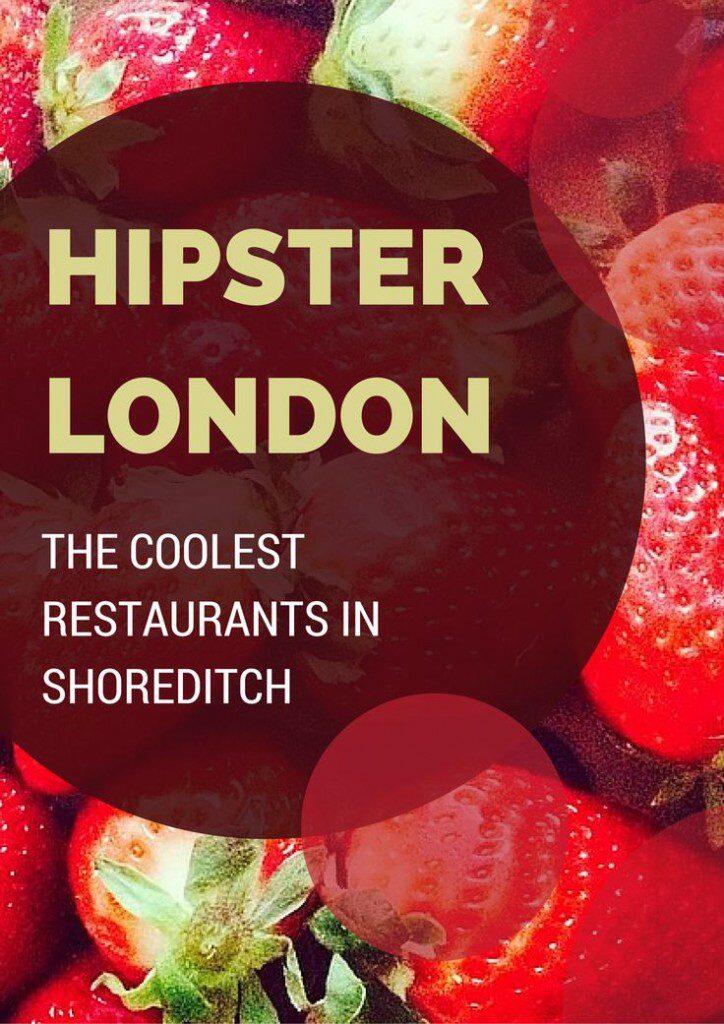 5 Best Restaurants in Shoreditch
Lady Dinah's Cat Emporium
ladydinahs.com
152-154 Bethnal Green Road, Shoreditch, London, E26DG
+44 (0)2077290953
Calling all cat lovers! Next time you're in the capital, make sure that you visit London's first ever cat café. Nestled in Shoreditch, Lady Dinah's Cat Emporium is the puurfect place to spend the afternoon cuddling up to some of London's loveliest feline friends. Home to eleven rescue cats, this café offers diners a selection of tasty sweets and treats, along with bundles of love for its furry residents. Lady Dinah's Cat Emporium will leave you feline great, so book well in advance and prepare yourself for one of Shoreditch's coolest (and cutest) experiences!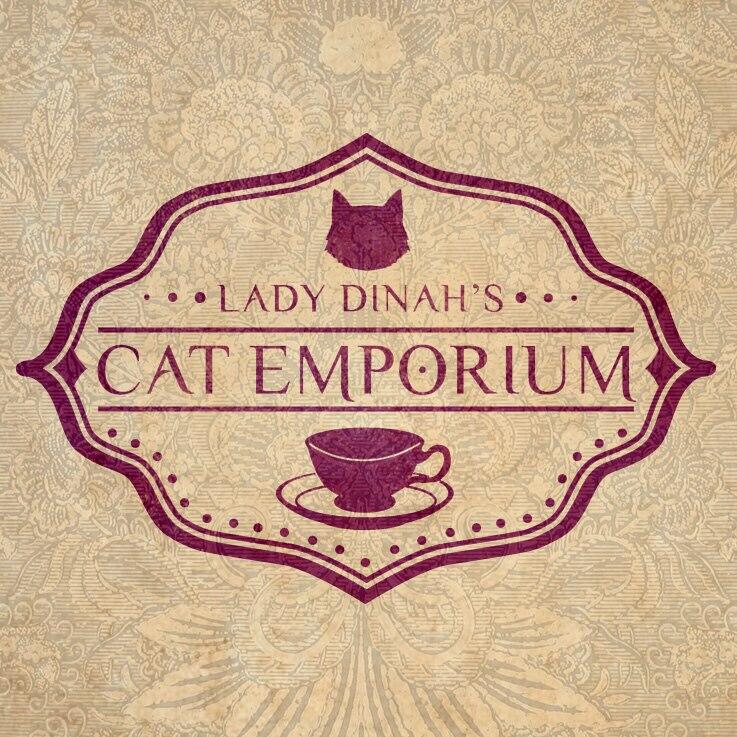 The Book Club
wearetbc.com
100 – 106 Leonard Street, Shoreditch, London EC2A 4RH
+44 (0)20 7684 8618
It's not every day that you can combine late night drinking, delicious food and the best of creative events in one place. With that in mind, The Book Club has to be one of the most eclectic venues in the East End. Here, you can choose between a hearty breakfast, light lunch and one of The Book Club's cool cocktails. But whatever you do make sure that you try The Book Club's alternative menu of special screenings, cultural exhibitions, trendy parties and the best of new music – that's plenty of food for thought!
Zigfird von Underbelly
zigfrid.com
11 Hoxton Square, Shoreditch, London, N1 6NU
+44 (0)207 613 1988
Zigfrid von Underbelly has to be the funkiest bar in Shoreditch. This Berlinesque venue is bursting with personality, from its regular DJ's, quirky interior and mammoth menu – there's a taste for everyone. Choose from their selection of big bites, brilliant brunches, sharing plates and plenty of other tasty treats. Whatever you do, you must try Zigfrid von Underbelly's Rocktails with Lemon Meringue Pie, Long Island Iced Tea and Tinkerbell Tutu on offer it'd be rude not too!
Red Dog Saloon
reddogsaloon.co.uk
37 Hoxton Square, Shoreditch, London N1 6NN
+44 (0)20 3551 8014
With original fire pits, award-winning food and plenty of Texan charm, authentic American barbecue has finally arrived in Shoreditch. Take a trip to the Red Dog Saloon and tuck into their selection of mouth-watering burgers, hickory smoked meats and delicious sides. If you're feeling brave, why not attempt The Devastator Challenge? You'll have just ten minutes to devour Red Dog Saloon's giant meat-packed burger, fries and coleslaw – all washed down with a milkshake! We warn you, this challenge is not for the faint hearted…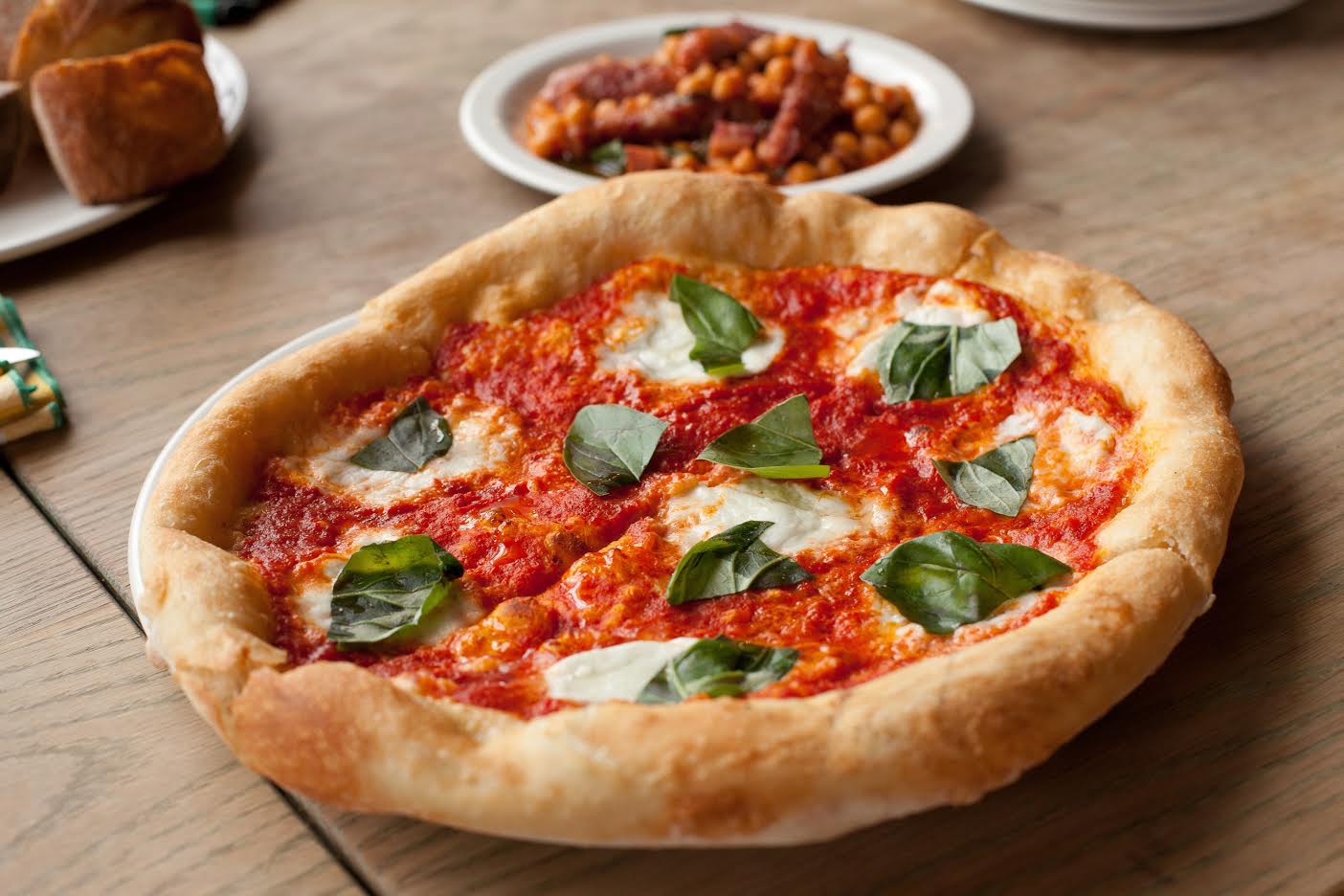 Pizza East
pizzaeast.com
56 Shoreditch High Street, Shoreditch, London E1 6JJ
+44 (0)20 7729 1888
Head to Shoreditch High Street and grab a table at London's coolest pizzeria – Pizza East. Open since 2009, Pizza East is popular with the East End's social scene for its urban setting, relaxed vibes and delicious yet affordable menu. You can choose between scrumptious pizzas, wood-oven dishes and a wide selection of antipasti. For the sweet tooth among us, I highly recommend the Salted Chocolate Caramel Tart – it's out of this world!
* * *
So next time that you're in London make sure that you head to Shoreditch and visit one of the East End's coolest restaurants. With so many to choose from, our list will keep you coming back again and again! Learn more about East London's best restaurants and cool things to see & do on one of our East London Walking Tours.