5683 Views
Come visit some of our favorite places in Amsterdam!
Café Papeneiland, Café in Amsterdam, THE NETHERLANDS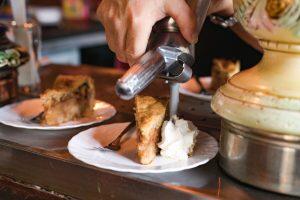 "Papeneiland is one of the oldest cafes in Amsterdam – a really historic spot. Bill Clinton famously once came here for a cappuccino and a slice of apple pie – he ended up taking a whole pie away with him!"
– Tiel Netel
One of the oldest brown cafés in Amsterdam, Papeneiland feels like a step back in time. And its history is what lends the café its typical Dutch "gezelligheid". They are famous for their apple pie, which they still make themselves in the café!
To find Café Papeneiland:
Phone : 020 624 1989
Address: Prinsengracht 2