11520 Views
The canals of Amsterdam are deservedly one of our most popular visitor attractions, and as we have talked about before here at Eating Amsterdam, you simply cannot leave town without experiencing them firsthand. You can even choose to arrive into the city in style aboard the Floating Dutchman, an amphibious vehicle that livens up the drive from Schiphol Airport with a dip in the canals!
When it comes to experiencing the canal ring for yourself, the most memorable method is to get out on the water on one of many Amsterdam canal cruises. But which one is best for you? Well, luckily for us, there are many different types of canal cruises in Amsterdam, seemingly one for every type of traveler and taste. Here are some of our favorite and most fun Amsterdam canal cruises…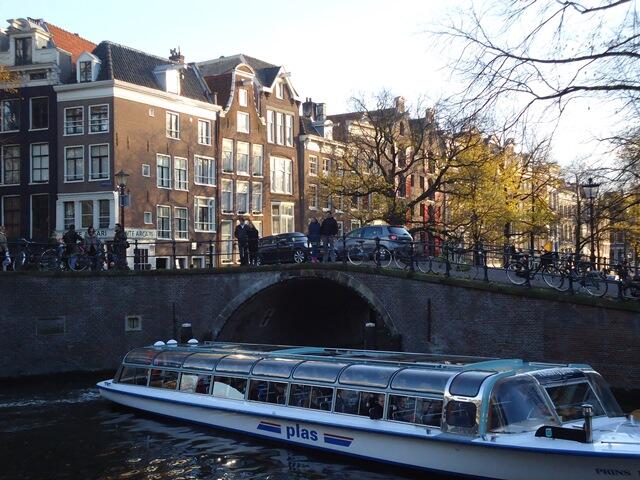 Food & Canals Tour
The 4-hour Food & Canals Tour is the very definition of a trip whammy. Yes, it includes an hour-long, private boat trip on a beautifully restored, historic salon boat through Amsterdam's world heritage canals. But it's also a substantial meal in the form of 12 delicious Dutch tastings from 7 authentic foodie stops along the way. Plus, it includes a guided walk through the unique cultural and historical sights of the Jordaan neighborhood – one of Amsterdam's most stunning areas.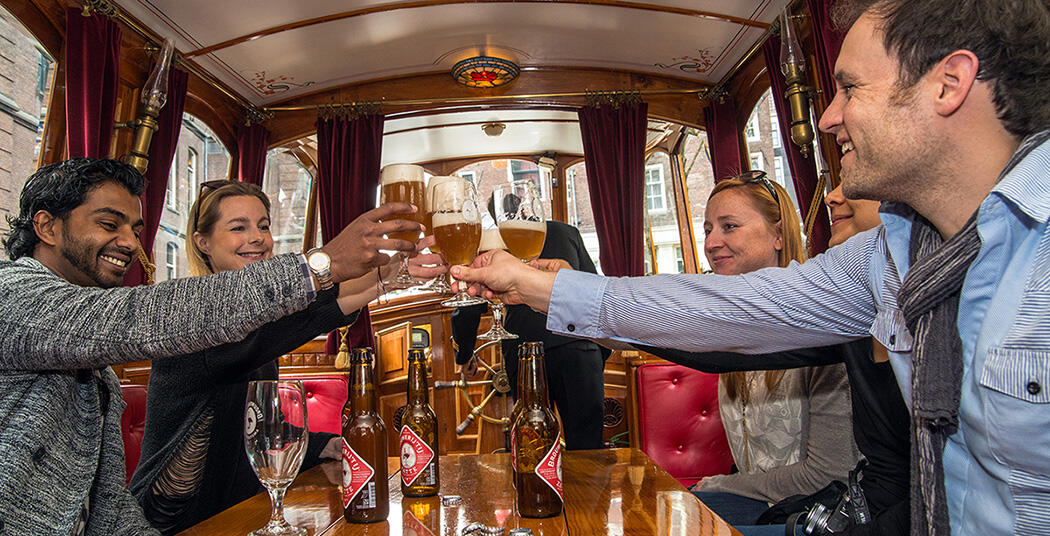 The Classic Canal Cruise
The classic Amsterdam canal cruise is offered by many operators, and whether you choose Lovers, Canal Company, Blue Boat, or Holland International, your experience on their slim and sleek modern boats is destined to be a pleasant one. These providers typically offer both day and evening Amsterdam canal cruises at around an hour or so in duration. The cruises feature audio accompaniment that gives a general overview and background of the historic gabled buildings and sights you sail past on your cruise.
The other Amsterdam canal cruise these classic providers offer is a dinner cruise, and this is no doubt the star of their repertoire. Amsterdam dinner cruises typically last two or more hours and include dinner, drinks, dessert, and stunning views of our dazzling canals lit up at night.
**********************
Like this? Check out Eating Europe on social media!
With Dutch foodie ideas, mouthwatering pics and much more, we're on…
Facebook | Twitter | Pinterest | Instagram
**********************
Pizza Cruise
If you fancy a dinner cruise, but think you may prefer a more casual, fun, or family-friendly atmosphere, then Canal Comapny's Pizza Cruise is for you. Offering pizza, ice cream and drinks, the Pizza Cruise is a perfect way to admire our canals' beauty while feeling like you are throwing yourself a pizza party in the process. These cruises set off around 7 pm daily and last only around an hour and a half, which is certainly a nod to the younger set that the Pizza Cruise is popular with.
Romantic Cruises
On the opposite end of the spectrum from the Pizza Cruise is the romantic Amsterdam canal cruise. These cruises achieve a warm romantic atmosphere befitting of our canals by using intimately charming antique boats for their cruises. A leader in this field is Jewel Cruises, which guarantees every couple aboard a private window table and a gourmet 3-course meal on their candlelight antique riverboat that dates back to the late 1800s. This venerable saloon boat features such subtle romantic touches as red upholstery, rich mahogany and a copper bar.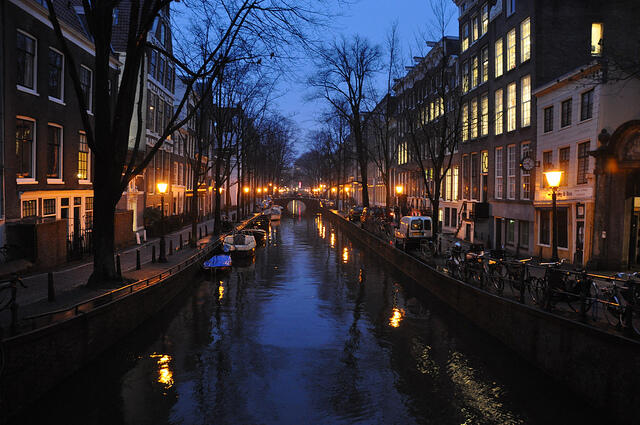 Booze Cruise
Amsterdam is a place where people come to let loose, so it's no surprise that even the partying gets taken out on the water in the form of the hedonistic ritual that is the booze cruise. Booze cruises here are usually privately arranged and offer unlimited beer and wine for a set amount of time, but the pub crawl provider Ultimate Party puts one on seven nights a week. This is a fun way to meet other travelers and offers sneak peeks of our canals in between plenty of sips of beer and wine.
Pancake Cruise
A favorite among youngsters and those young at heart, the Amsterdam Pancake Boat (Pannenkoekenboot in Dutch) is about as fun and filling as an Amsterdam cruise can get. While not technically plying the waters of Amsterdam's historic canals and instead sticking to the waters of the IJ, the Amsterdam Pancake Boat more than makes up for this by offering all-you-can-eat Dutch pancakes during the cruise. Let me repeat that: all-you-can-eat Dutch pancakes. The Pancake Boat serves up a look at the rejuvenation of the industrial side of the city as a side to their fresh and tasty pancakes.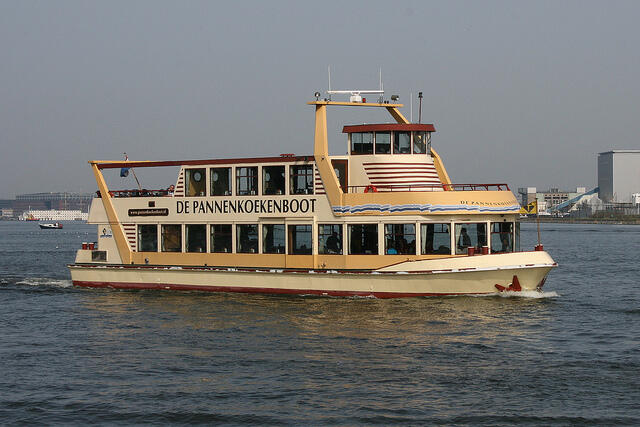 Planning your trip to Amsterdam? Explore the city's culture, history, and food by taking our food and canals tour or our walking-only food tour in the stunning Jordaan neighborhood!