5117 Views
If your idea of a great Italian vacation includes a kitchen, look no further than Florence. Taking a cooking class that will teach you how to make your favorite Italian recipes is one of the best souvenirs to take home from your trip. A cooking class in Florence or its nearby countryside will teach you how to make some classic and tasty Tuscan dishes like homemade pasta and grilled cuts of meat. But a good cooking class does a lot more than teach the "how to," it will also give you insight into the Italian way of life. There are a lot cooking classes throughout Florence, so choosing "the one" can be a difficult task. We've helped you out and compiled this list of some of the best cooking classes in Florence.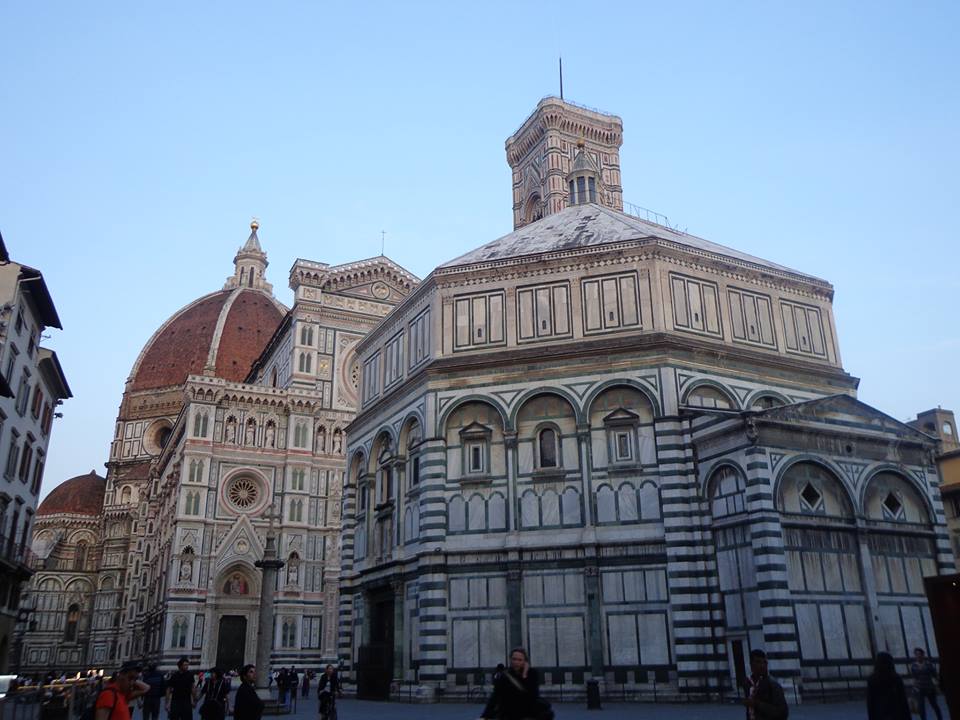 Eating Europe
That's right, we have our very own cooking class in Florence! Here you'll learn how to make three different varieties of pasta, and a panna cotta, in the professional kitchen of an expert local chef's beautiful Tuscan home. Join us for a hands-on cooking experience you'll never forget.
Food and Wine Academy of Florence
The Food and Wine Academy is a cooking school standby. On offer are several classic cooking courses that will teach you how to make your favorite Tuscan and Italian food. Chef Giovanni will lead you through the Central Market to buy your ingredients to make the meal. There's also a gelato and pizza-making class that's great for families with young children.
Cucina con Vista
Head to Elena Mattei's cooking class, held just outside Florence, to discover the art of cooking like an Italian grandma. Since 1987, Elena has ran the restaurant La Baraonda in Florence, and soon after decided to start a cooking school to teach the traditional Tuscan recipes that her clients were always asking for. Elena offers cooking courses that last from 1-4 days. The longer classes balance learning about Italian cuisine with the equally delectable Tuscan way of life.
Magici Sapori
Learn the techniques of Italian cooking at this cooking school in Florence. Magici Sapori offers a range of classes from a one-day in-depth class to a fully-fledged professional cooking course that takes place over one month. Magici Sapori also gets specific with a pasta or chocolate course.
Cook Eat Italian
This cooking school wants all of its students to take a little bit of Tuscany home with them in the form of their new knowledge of Italian food. Cook Eat Italian is run by Manuela who grew up in Sicily but has always nurtured a passion for Tuscan food. There are 4 classes available, a classic Tuscan cooking course is offered alongside a class on cooking Sicilian food and another on Sardinian cooking. What a great opportunity to widen your knowledge of Italian food!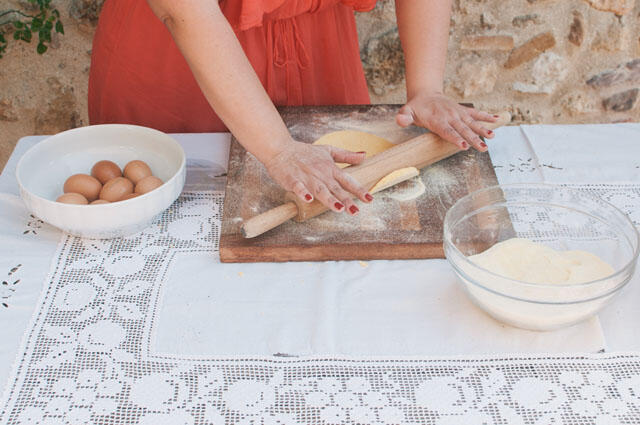 The Spice Lab
A small cooking school, the Spice Lab is run by Melanie, who isn't Italian but is as involved in the Italian life as anyone could be. Married to an Italian chef and a chef herself, her whole family gets involved in her cooking courses, especially the ones that take you out to her family's villa near the Porta Romana. The Spice Lab has some seasonal courses besides the standard Tuscan cooking class: in the fall she (or her father-in-law) will take you into the woods to hunt porcini mushrooms, a rare treat. And if you get tired of Italian food, Melanie also teaches a course in Thai and Indian cooking!
tuscancookingclassesinflorence.com

Giglio Cooking School
This is a pretty big cooking school in Florence that has all the appropriate fixings for school of that size. Anything from day courses to month-long immersion cooking courses are taught by professional Italian chefs. But note that the class sizes are larger here than any of the other schools on this list. Giglio Cooking School is run by Marcella Ansaldo who first grew up surrounded by her family's food and then went on to work with food professionally.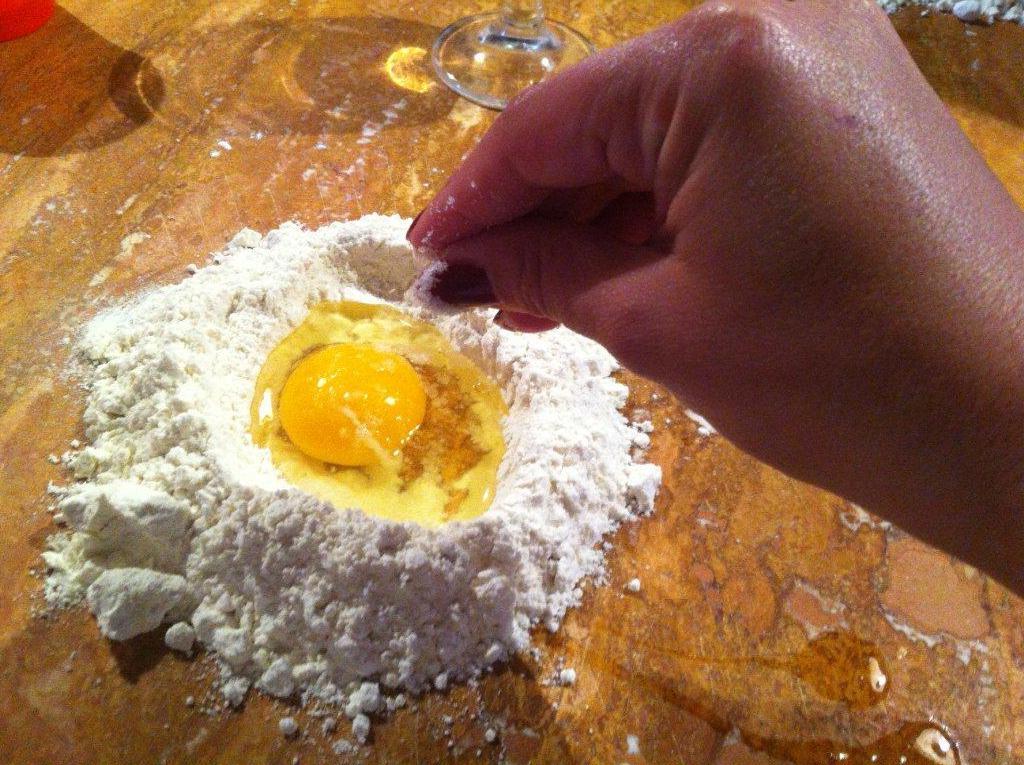 Let's Cook with Jacopo and Anna
This is a small and intimate cooking course that's taught in Jacopo and Anna's Florentine kitchen. There are 3 courses that will teach you the ins and outs of Tuscan cooking over 1-5 days. Each tour starts in the market to gather the fresh ingredients for the meal you will prepare.
secret-tuscany.com/cookery_florence
* * *
Interested in learning about Tuscan food while in Florence? Join our Florence Food Tour to taste some fine Chianti, try the famous lampredotto (a typical Florentine street-food snack), learn how to bake cantuccini (Italian cookies) and find out where to get the best bistecca fiorentina. Book now!