7066 Views
Traveling to Florence means a whole new set of Italian food to try. Because food in Italy varies so much by region, there is a surprising difference between the food in Florence and the food in Rome despite the not-so-far physical distance between these cities. Food in Florence is defined by Tuscany's slightly cooler temperatures and by cucina povera, or peasant food. Several dishes, like the bread salad panzanella, were invented as ways to reuse old food, and other dishes like pici pasta, are thicker and heartier than the pastas from the neighboring Lazio region.
In Tuscany, there is also a strong tradition of local, farm-fresh food, and the region's cheeses and cured meats from its farms are among some of the best in Italy. But the king of all dishes in Florence is the fiorentina, a large steak cut from a cow that once roamed Tuscan pastures.
Want to take the guesswork out of finding the best Florence foods and wines? Taste some fine Chianti, try the famous lampredotto (see below), learn how to bake cantuccini (Italian cookies) and find out where to get the best bistecca fiorentina (see below) on our Other Side of Florence Food Tour!
Note: This post was originally published in August 2015 and updated for accuracy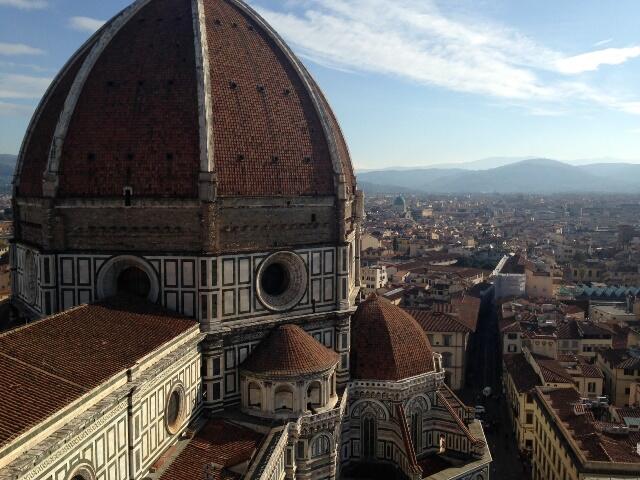 Bistecca Fiorentina
Meat eaters will find their holy grail in Florence and in the city's prized dish, the bistecca fiorentina. The cows that provide the meat for these steaks come from an old breed found only in Tuscany, the Chianina. Restaurants sell the steaks by price and weight. They tend to be rather huge, so are best split between a group or a couple. Fiorentina is always on the bone, and these steaks are grilled over a fire until they are perfectly cooked, which means they are still pink inside—if you do not like rare meat, it is best not to try this dish. These wonderful steaks are extremely flavorful and will probably be the best in your life! Tip: you'll learn all about bistecca fiorentina on one of our Florence food tours!
Tagliere
Trying all the local cheese and meats that you can is mandatory. Sit down for a glass of Tuscan wine like Chianti Classico and order a tagliere at most any local enoteca. Tagliere literally means "cutting board," and that's because a cutting board is usually how this appetizer is served. All the meats and cheeses are placed on its top. The tagliere is also a great dish to try in Florence at several different places because each will have its favorite cheeses and cured meats that it serves. You'll be able to taste a wide and delicious variety in a short time! Particularly Florentine additions to the tagliere are lardo di colonnata (cured strips of pork fat) and crostini with liver pâté, or fegato.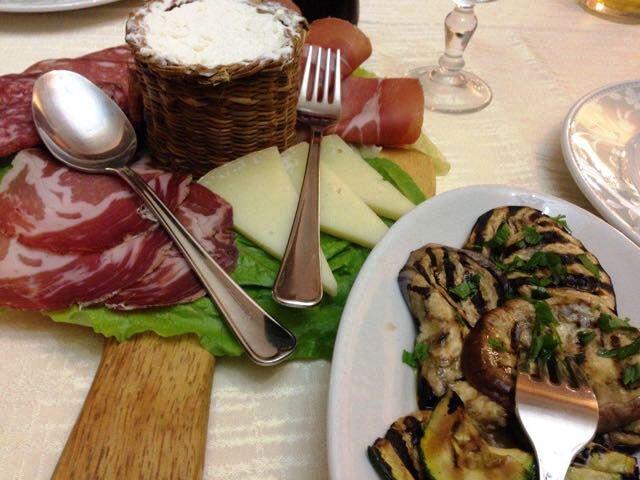 Panzanella
Among all the delicious Florence foods to try, Panzanella is the one that makes everyone happy. It's a bread salad that is the answer to Italy's summer heat. It is filling, fresh and cool and can be made with the vegetables peaking in season. In the summer this means  most often tomatoes and onions. Old bread is the basis for this dish, and is one of the reasons why it has remained a Tuscan favorite through the centuries. Most restaurants serve their own version of panzanella. The wintertime equivalent of panzanella is the ribollita, a soup which also includes the use of old bread, and is thick with cannellini beans and kale.
Related: Eating Europe's Foodie Guide to Florence for the best Florence Foods
Lampredotto
Nothing says Florence like lampredotto, or cow stomach. It is Florence's version of street food, usually served as a panino. Two slices of crusty bread accented with salsa verde, a parsley-based green sauce. If that doesn't sound appealing, keep in mind that lampredotto is simmered for hours so that it is infused with flavor. It's a hearty and healthy lunch that dates back to the Renaissance! Find a lampredottaio on a street corner and order it like the local Florentines! If you rather be comfortable, eat it at a restaurant with plenty of bread for soaking up the sauce. Tip! You'll get to try lampredotto on our Florence food tour!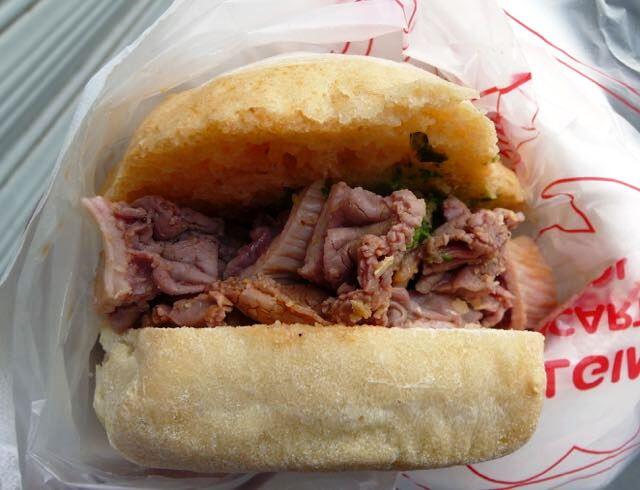 Pici Pasta
A specialty of the countryside, pici is a thick and hearty type of pasta made with flour instead of semolina. The noodles are typically hand-rolled and resemble a kind of inflated spaghetti. As for what you put on your pici, often the most simple tomato sauce is the best choice. Though, you can top pici with anything, such as a hearty ragu made with wild boar—just another specialty of Tuscany!
To taste each of these amazing Florence foods, join one of our Florence food tours on your next visit!