962 Views
Curry. Once upon a time, this was a food full of the exotic and intoxicating mysticism of India… now it's as British as salt and vinegar drizzled fish and chips, roast beef and crispy Yorkshire puddings, or oozingly delicious jam roly-poly and custard.
Indian food has travelled light years from the early days when a lurid orange tikka masala was the only option available; now it's impossible to walk past an Indian restaurant promising spicy meat, soft breads or fragrant rice without inhaling and being instantly transported to that far-off land of eastern promise. If you're in London and looking for the best places to fulfill a curry craving, you'd do well to start with any one of these…
North India
North Indian curries are probably the most common and recognizable to the Western palate as they are typically meat or vegetable based, use plentiful amounts of luscious ghee in their cooking, and serve their meals alongside fat, fluffy naan breads. Some of the dishes more familiar to your palate include creamy Kormas often made with yoghurt and almonds, and Butter Chicken, a light curry full of beautiful flavors. The Aladin Curry House on our East End Food Tour offers a generous helping of moreish, well spiced chicken in their korma and is located in Brick Lane where its friendly staff and decent value for money make it stand out among an abundance of curry houses. The modest but aptly named Brilliant Restaurant in Southall offers a splendid version of the mild but decadently rich Butter Chicken, and is well worth the 25-minute train ride from Paddington.
If you're after a classic with a twist, Cinnamon Soho in central Kingly Street will give you exactly what you're looking for. Originating from Persia but common in the Kashmiri region of India, hot and spicy Rogan Josh is presented here in perhaps the most British form possible – Shepherd's Pie. Marrying together the comfort food appreciation of pie with a gentle kick of heat, this is the ultimate dish for those who like a modern spin on tradition. The use of British lamb with spices imported directly from India demonstrates how fabulous fusion food can be.
If you're searching for a curry that isn't drowning in thickly calorific sauce, you'll appreciate food cooked in a tandoor oven. The Tandoor Lobster at Chutney Mary is a feast for both the eyes and the taste buds, with the glorious coral shell presenting fat meaty chunks of lobster tinged with lime, ginger and chili. Vegetarians always do well with Indian cuisine thanks to the myriad vegetables, cheeses and grains used. Paneer is the fresh, non-melting cheese used most often and although pretty much every Indian restaurant will offer it in something like a masala, the Paneer & Mango Salad at Dishoom offers a fresh, sweet take on the staple cheese of India. Dishoom also have excellent dairy-free and gluten-free options, and completely delightful staff. Plus, if you find yourself in need of early morning carbohydrates to assist in fueling the day ahead or recovering from the night before, their Bacon Naan Roll is truly the stuff of chewy, crispy legend.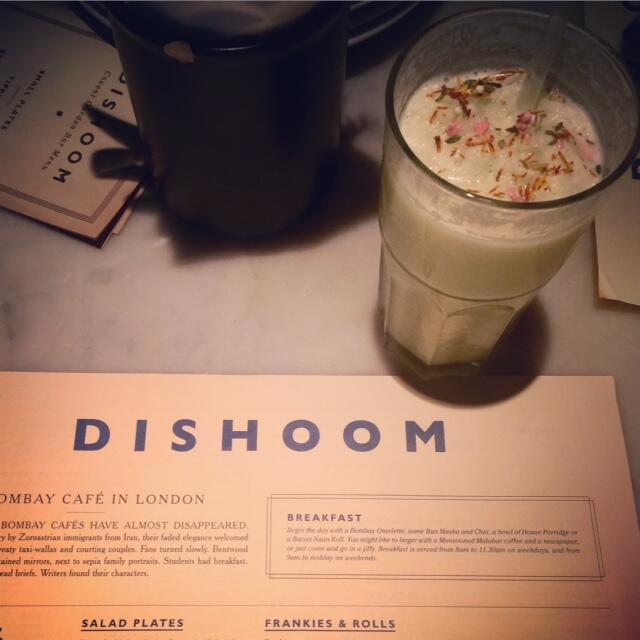 Aladin
132 Brick Lane, London E1 6RU
+44 (0)20 7247 8210
aladinbricklane.net
Open: Mon – Thu 12 noon – 12 midnight; Fri – Sat 12 noon – 1 am; Sun – 12 noon – 10.30 pm
Brilliant Restaurant
72-76 Western Rd, Southall, Middlesex UB2 5DZ
+44 (0)20 8574 1928
brilliantrestaurant.com
Open: Tue – Thu 6 pm – 11.30 pm; Fri – Sat 6 pm – 12 midnight; Sun 6 pm – 11.30 pm
Cinnamon Soho
5 Kingly St, London W1B 5PF
+44 (0)20 7437 1664
cinnamonsoho.com
Open: Mon – Sat 11 am – 1 am (last food order 11 pm); Sun – 12 noon – 4 pm
Chutney Mary
73 St James's St, London SW1A 1PH
+44 (0)20 7629 6688
chutneymary.com
Open: Breakfast Mon – Fri 7.30 am – 10 pm; Lunch Mon – Fri 12 noon – 2.15 pm; Sat 12.30 pm – 2.45 pm; Dinner Mon – Sat 6 pm – 10.30 pm; Bar Mon – Sat 12 noon – 11 pm
Dishoom
12 Upper St. Martin's Lane, London WC2H 9FB
+44 (0)20 7420 9320
dishoom.com/covent-garden
Open: Mon – Thu 8 am – 11 pm; Fri 8 am – 12 midnight; Sat 9 am – 12 am; Sun 9 am – 11 pm
South India
Curries from the southern provinces of India have a slightly more tropical tinge with a prolific use of coconut for flavoring and banana leaves for presenting. For the more adventurous diner, Ganapati near East Dulwich has a fantastic Keral Goat Curry served with a coconut rice that I could eat every day and never tire of – sticky, fragrant and soothing, it's utterly delicious especially when paired with the succulent, rich and aromatic meat.
If you like a little theatricality in the presentation of your food, the juicy and luscious Assamese Duck inside the steamed banana leaves at Babur in Brockley will delight you from both a visual and culinary perspective, as will the Chicken Chettinad, a traditional dish from southern India. Tender, well-sauced chicken pieces sit under a "fools cap" – a very thin rice pancake, perfect for scooping up each morsel; Indian food begs to be eaten with hands, and this is a lovely way of doing just that.
For non-meat eaters, lentils play a big part in south Indian food and one of my all-time favorite dishes in London is the Black House Daal at the aforementioned Dishoom. Simmered for almost 24 hours, if ever there were a dish for eating in big greedy spoonfuls, this deeply rich, dark and glossy bowlful of warmth and contentment would be it.
If you're after something to put a little bit more fire in the belly, you'll want to try a Madras – named after the city in Southern India and fiery in both color and flavor thanks to the abundant use of chilies – or a Dopiaza, which uses copious amounts of onions and whose name literally translates to "two onions". Clapham is home to a multitude of excellent restaurants and at Zumbura, a bright and elegant restaurant on the north side of the common, the Lamb Dopiaza comes in a heavily spiced and packed-full-of-onions sauce. You'll find yourself scraping up every last morsel of it with their Paratha, an airy light bread which flakes apart into buttery soft morsels at the lightest touch.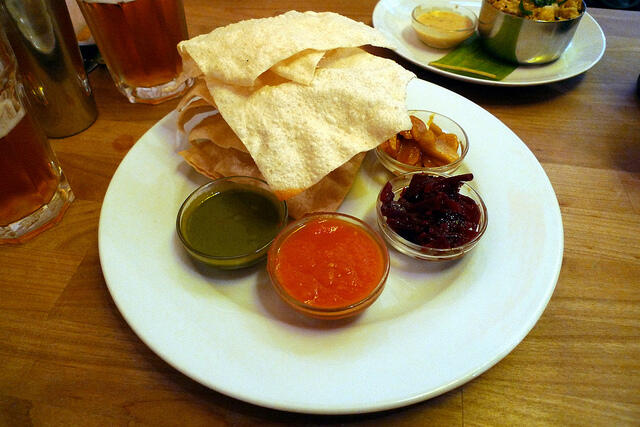 Ganapati South Indian Kitchen
38 Holly Grove, London SE15 5DF
+44 (0)20 7277 2928
ganapatirestaurant.com
Open: Tue – Fri 12 noon – 2.45 pm & 6 pm – 10.30 pm; Sat 12 noon – 10.30 pm; Sun 12 noon – 10 pm
Babur Restaurant
119 Brockley Rise, London SE23 1JP
+44 (0)20 8291 2400
babur.info
Open: Lunch Mon – Sat 12 noon – 2.30 pm; Sun (Buffet) 12 noon – 4 pm; Dinner Mon – Sun 6 pm – 11.30 pm 
Zumbura
36a Old Town, London SW4 0LB
+44 (0)20 7720 7902
zumbura.com
Open: Mon – Wed 6 pm – 10 pm; Thu – Sat 6 pm – 10.30 pm; Sun 6 pm – 10 pm
East India
East Indian curries tend to possess a more subtle combination of flavors than their geographical counterparts, and flavors such as mustard and ingredients like chickpeas are commonly found in their food. If you love the humble chickpea as much as I do, you'll want to know that the Allu Chollay from the aforementioned Brilliant in Southall pairs chickpeas with a spicy masala sauce, dried mango powder that deliver a whisper of sweetness and a sprinkle of coriander to finish; it's filling, flavorful and definitely worth leaving central London for. They also boast several "healthy versions" of beloved dishes like Masala Lamb as well as a simple, understated Tandoori Salmon.
If you're not a fan of chickpeas but love wholegrains, pulses and rice, then bright, modern and cheery Roti Chai in West London has Bhel Puri on their street food menu that you'd be hard pressed to find a better version of in the capital. Puffed rice, onions, spices and chutneys make this the perfect bowl for scooping up with poppadums and fighting your dining companions over the last crunchy grains.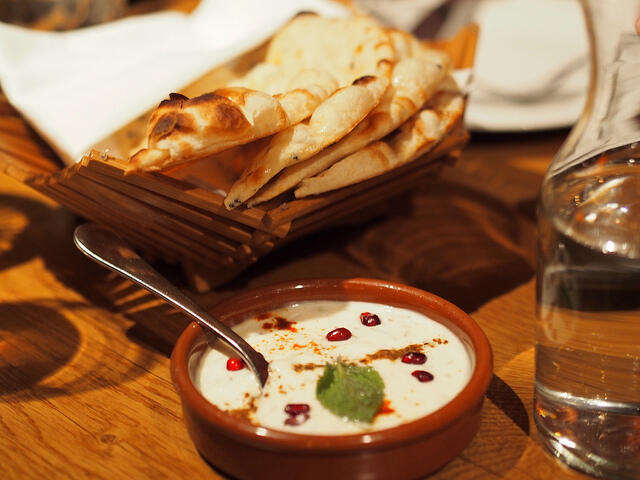 Roti Chai
3 Portman Mews S, London W1H 6HS
+44 (0)20 7408 0101
rotichai.com
Open: Street Kitchen Mon – Sat 12 noon – 10.30 pm, Sun 12.30 pm – 9 pm; Dining Room Mon – Sat 5 pm – 10.30 pm
West India
Last but by no means least, we turn to the western regions of India where spices such as cardamom sit side by side with oils like groundnut. The fiery temperament of Vindaloo is matched with the gentle flavors of Goan cooking and a selection of wonderfully cooling Raitas. Fragrant and light, the Goa Green Chicken Curry from the newly re-opened Chutney Mary in St. James is mildly spiced with green chili, herbs and tamarind, and laced with a totally gorgeous taste of coconut. Plus, the staff are helpful, genuine and kind, which is a bonus in any large city.
If it's a gamey plate of hot and spicy meat that you're in the mood for, Gymkhana's Wild Boar Vindaloo will stay firmly in your memory long after you've wiped the plate clean of the fall-apart-at-the-touch-of-your-fork meat and rich, full-of-depth sauce. Gymkhana isn't cheap but it's perfect for a special occasion, and you will feel like royalty thanks to the sincerity of the staff and the regal air of the dining room. Make sure you save room for dessert; their Chocolate Samosa is the stuff of dreams – silky, luxurious and paired with a pretty, caffeinated coffee kulfi ice-cream.
At the opposite end of the heat spectrum, Michelin-starred Benares, Atol Kuchar's long-standing and much revered restaurant, delivers a fabulously floral Rose Yoghurt alongside Crispy Potato & Pea Samosas, which results in the perfect blend of deep fried deliciousness with sweet, cool flavors. Given their pedigree, their set menus are also outstanding value at 2 courses for £29 or 3 for £35.
A couple of other pointers for your foray into Indian cuisine in London: firstly, unless you wander round the city with your eyes closed, you won't be able to miss Masala Zone, a chain of well-priced and very decent Indian restaurants. Their Thalis in particular are superb value and firmly squash the idea that good food has to come with an inflated price tag. Their friendly, patient service make them a great option for beginners to the curry landscape.
Secondly, if you're after something a little different, Cinnamon Soho gives a very Indian slant to a very English tradition with their High Chai Afternoon Tea. At £25 for tea for two or £35 with the welcome addition of Cinnamon Bellinis, it represents great value for money and the gorgeous coupling of two cultures through creations such as the Bangla Scotch Egg and the Ginger and Garam Masala Cake.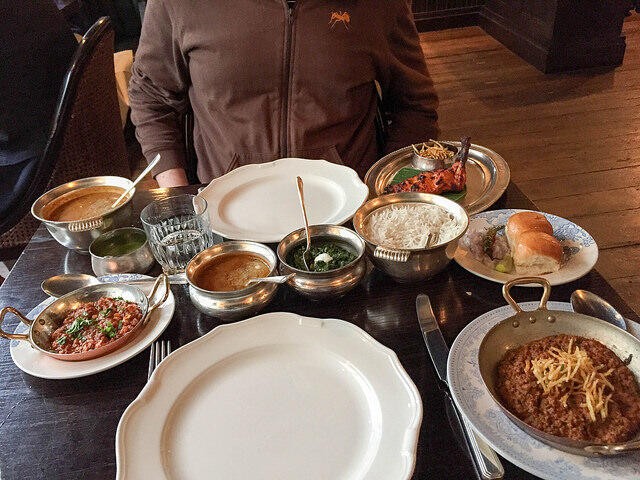 Gymkhana
42 Albemarle St, London W1S 4JH
+44 (0)20 3011 5900
gymkhanalondon.com
Open: Mon – Sat Lunch 12 noon – 2.30 pm; Dinner 5.30 pm – 10.30 pm
Benares
12a, Berkeley Square, London W1J 6BS
+44 (0)20 7629 8886
benaresrestaurant.com
Open: Mon – Sat Lunch 12 noon – 2.30 pm; Dinner 5.30 pm – 11 pm, Sun 6 pm – 10 pm
Masala Zone
Various locations
masalazone.com
Whether you're a spice novice or a curry fanatic, there's no doubt that London can satisfy your every Indian food wish. So pick a place and let us know your favorite spot for pickles, poppadums and a perfect plate of the nation's favorite food!