28594 Views
With architectural masterpieces at every turn, Florence, on the banks of the Arno river has barely changed since the Renaissance. Brimming with overwhelming beauty, it's no surprise that entire city is a Unesco World Heritage site. Whether you're on the search for world-class art or gourmet cuisine, Firenze doesn't disappoint! Here's a rundown of the best things to do at night in Florence.
* * *
Watch the Sunset from San Miniato al Monte
San Miniato al Monte is a Romanesque basilica perched atop one of the highest points in Florence. Not only has it been called one of the most scenic churches in Italy, its views over Florence and the surrounding Tuscan countryside at dusk are absolutely breathtaking. You can walk or take the number 12 or 13 bus up there. It closes at 7pm in winter and when the sun sets in summer.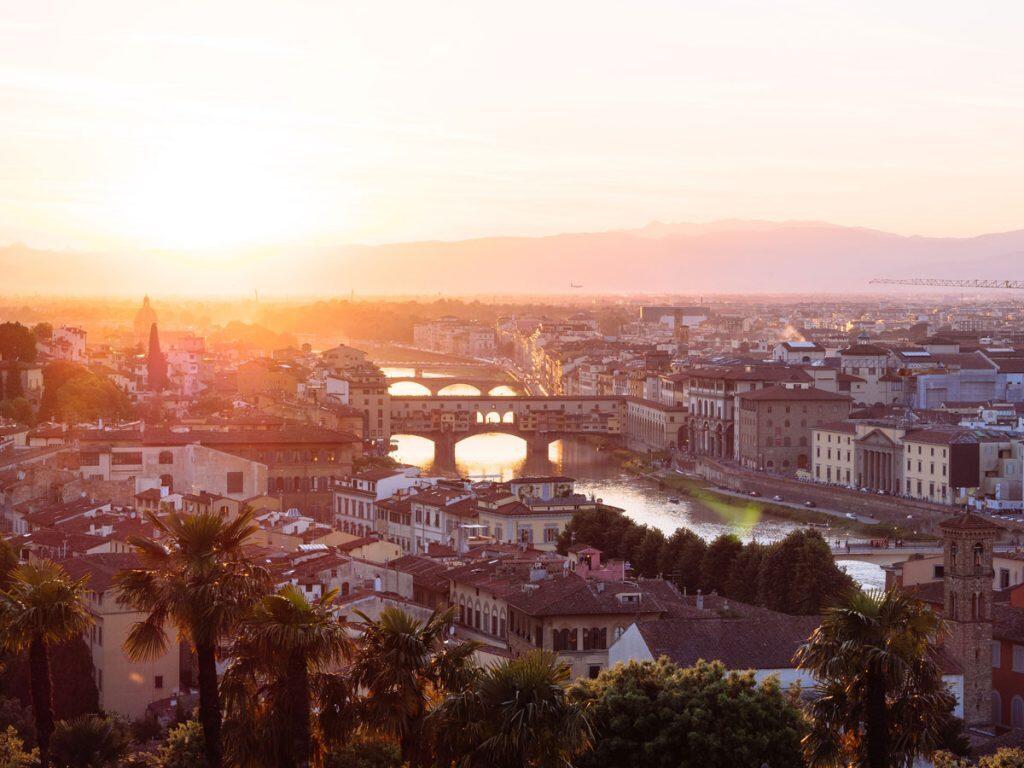 * * *
Sip on a Negroni
The Negroni cocktail, a popular apéritif, is said to have first been mixed in Florence at Caffè Casoni (formerly Caffè Giacosa and now Caffè Roberto Cavalli) on Via de' Tornabuoni in 1919. The Negroni is made of one part gin, one part vermouth rosso and one part Campari with an orange peel garnish. The concoction was first created by bartender, Fosco Scarselli, when Count Camillo Negroni asked him to make a stronger version of his favorite cocktail, the Americano, by substituting the soda water for gin. Scarselli added an orange peel garnish rather than the Americano's typical lemon garnish to indicate that it was a different drink, and thus the Negroni was born! You can try a Negroni on the Florence Sunset Food Tour.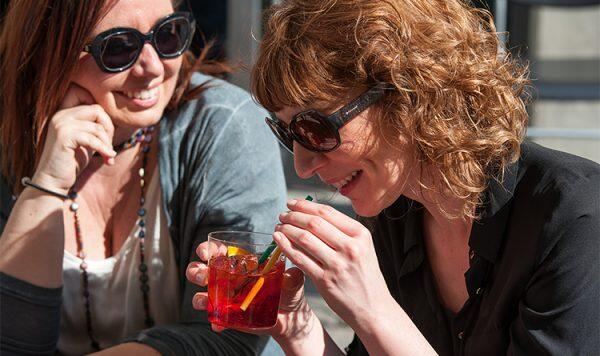 * * *
Explore the Palazzo Vecchio
The imposing Palazzo Vecchio meaning the "Old Palace" is quite a sight to behold after dark and between April and September it's open till 11pm every night of the week except Thursdays. Built in the 14th century, Florence's town hall has a magnificent interior featuring ornate cornicing, grand tapestries and works of fine art including pieces by Michelangelo, Vasari, and Da Vinci. The building overlooks the Piazza della Signoria which boasts a copy of Michelangelo's David.
* * *
Feast on Bistecca alla Fiorentina
The Bistecca alla Fiorentina is a 4-to-7cm-thick, T-bone steak, cut from the short loin (sirloin in Commonwealth countries). The steak may weigh anything between 700g and 1.2kg so it's perfect for sharing. The meat for the Bistecca alla Fiorentina traditionally comes from a breed of cattle from Tuscany called the Chianina. For a good Bistecca alla Fiorentina it's crucial that the beef is hung for between 15 and 21 days before being butchered. The steak is then grilled (traditionally over charcoal coals) for only a few minutes on each side leaving the outside charred and the inside very rare and warm but not hot. To optimise the flavour the succulent meat should be dusted lightly with high-quality salt before being eaten.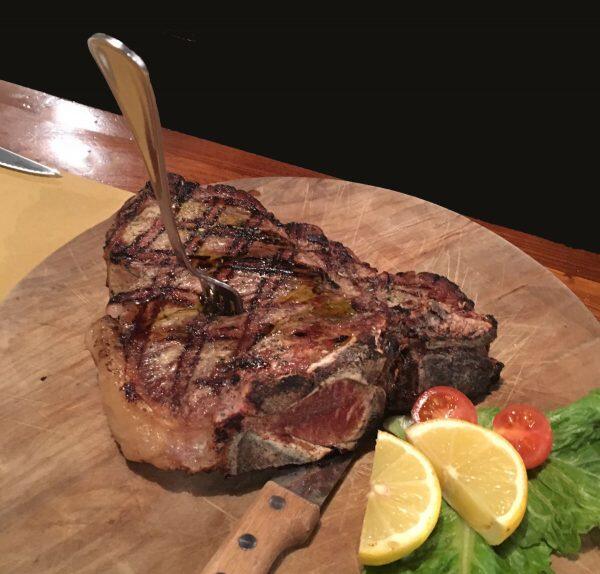 * * *
Take in an Exhibition at Palazzo Strozzi
Built during the 15th and 16th centuries, Palazzo Strozzi is not only a palace and art gallery but a beautiful example of the architecture of the Florentine Renaissance. It offers a full program of impressive exhibitions and cultural events within the majestic setting and is open till 11pm on Thursdays and 8pm every other night of the week.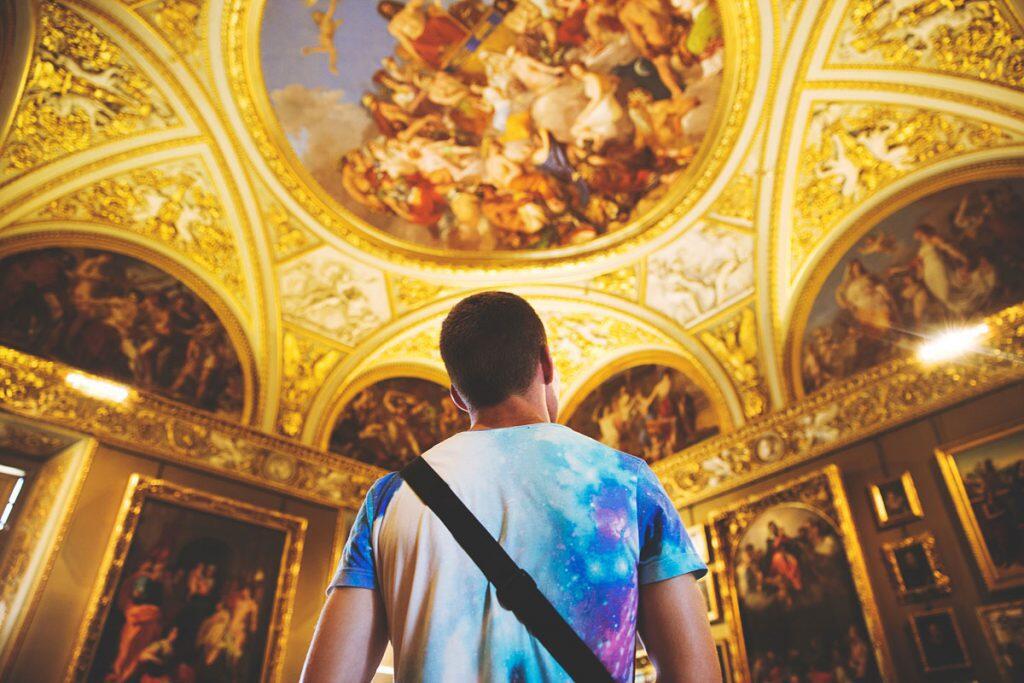 * * *
Eat Your Way Through Florence on a Guided Food Tour
Even the most knowledgeable foodie may find the prospect of navigating the gourmet paradise that is Florence slightly daunting, which is why it's a good idea to enlist the help of a local expert. Eating Europe's Florence Sunset Food Tour takes small groups around the city's best restaurants and bars where they'll get to sample local cheeses, cured meats and wines while hearing stories about the area's fascinating history. Participants will be shown how to make the perfect cocktail (before enjoying it on the cobblestoned streets of Santo Spirito), and how to cook the ultimate Florentine steak, the Bistecca alla Fiorentina (which they'll of course get to tuck into as well).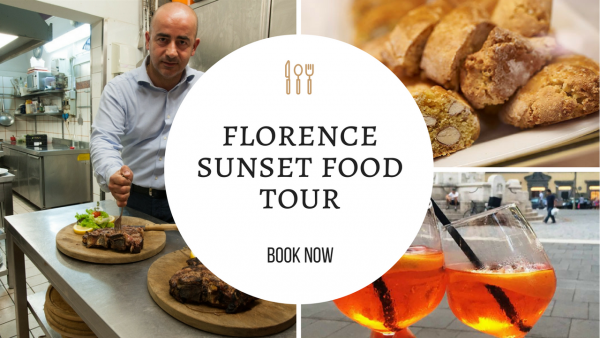 * * *
Take a Moonlight Stroll Through the Historic Center
Florence is undeniably one of the world's most beautiful cities but it could be argued that it's even more beautiful after the sun dips over the horizon. The historic center is extremely walkable and its romantic streets, mostly narrow winding alleyways, will transport you back in time. By night the Ponte Vecchio, Piazza della Signoria, Piazza del Duomo, Piazza Santa Croce and Piazza Santo Spirito are particularly spellbinding.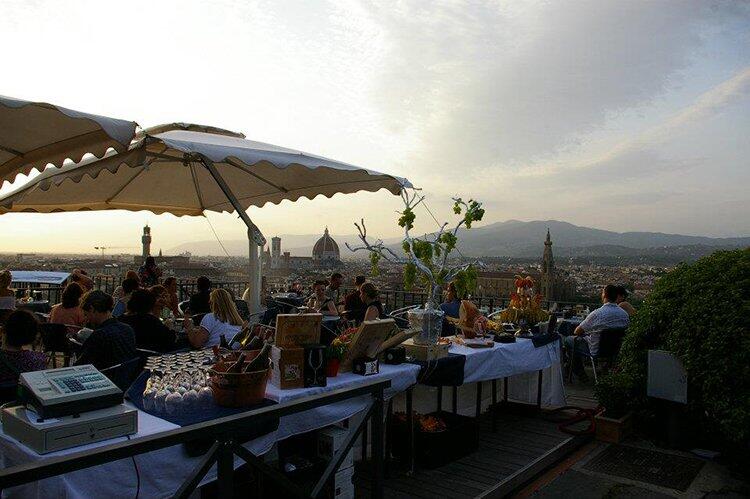 Dance the Night Away
Florence has an abundance of chic aperitivo hangouts and historic wine bars but it also has a few options if you're looking to party hard. The Blob Club (Via Vinegia, 21) is a cozy but edgy two-story lounge and club in Santa Croce. Its DJs spin everything from '60s to hip-hop to alternative rock, and it attracts an international crowd. Flo Lounge Bar (Viale Michelangiolo, 82) has a more exclusive vibe with a strict dress code and stunning views over the city. The outdoor dance bar and garden lounge offers a classier option for a night out, but get there early and grab an aperitivo because it can be hard to get into later when it fills up.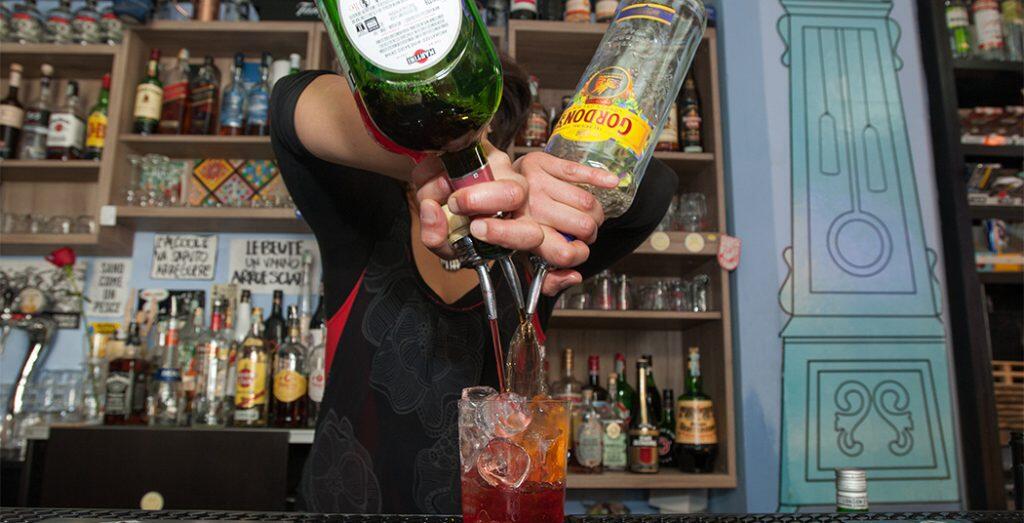 Join the Florence Sunset Food Tour for an unforgettable evening eating and drinking around Florence's hippest neighborhood. Set off as the sun dips over the horizon and be introduced to the very best restaurants and wine bars Florence has to offer. See the perfect cocktail being constructed then sip it down at aperitivo o'clock as you watch the world go by on the cobblestoned Santo Spirito streets. Savor artisanal truffle cheese and cured local meats paired with the perfect local vino. Read more about the Florence sunset tour here.