4599 Views
Most people steer their first thoughts of Florence towards the Renaissance: the Medici family, the paintings in the Uffizi, the spectacular piazzas, the statues. But to believe that Florence is only about art would be a mistake because you could miss out on some of Italy's best food. Florence shares its specialties with its region, Tuscany, of which there are several dishes the city does best. We've compiled this guide to Florentine food to help you navigate the foods to try when you're in the city enjoying the riches of the Renaissance.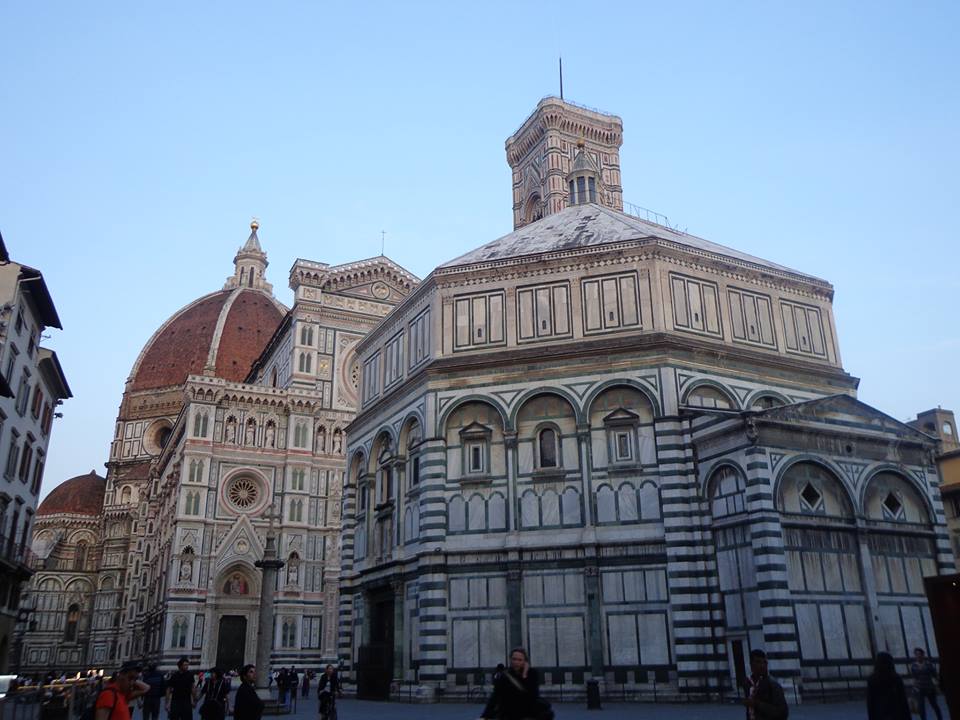 For starters
One of my favourite starters to order while in Florence is a tagliere, which literally means "cutting board". And this is because a whole cutting board is brought to the table topped by slices of regional salamis, prosciutto and cheeses. These delicacies will often be accompanied by an assortment of crostini, pieces of toasted bread similar to bruschetta. Crostini can come topped with tomatoes or olive pate, though the most Florentine are those topped by fegato, a liver patè, or lardo di colonnata, thin melt-in-your-mouth slices of fatback cured with spices.
If you're looking for a Florentine salad, look no further than panzanella. It's a bread salad tossed with celery and gleaming red tomatoes that's great for warm days. If it's cool, then try a Tuscan soup. Soups are a cornerstone of Florentine food, whose recipes were often created as a result of leftover bread. Ribollita, literally "reboiled", is a peasant soup served in most restaurants. Recipes may vary, though there are three mainstay ingredients: cavolo nero (dinosaur kale), cannellini beans and bread. Another Tuscan bread soup is pappa al pomodoro, a tomato soup found on the menu in many restaurants.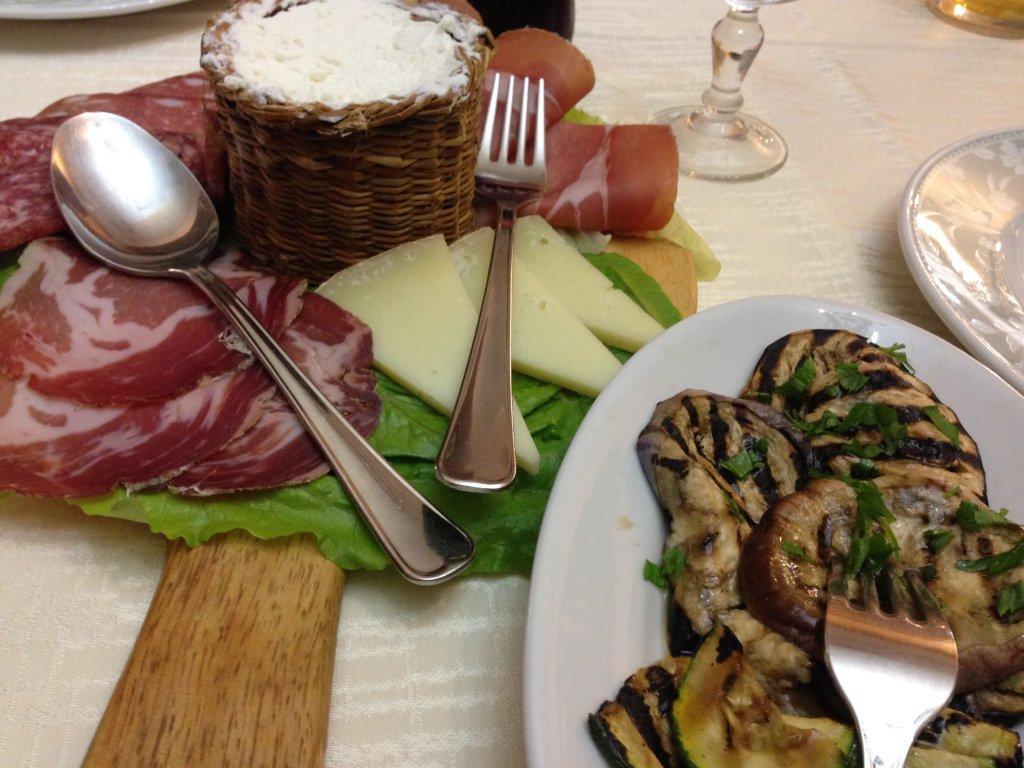 The pasta
What would an Italian city be without its pasta? In Florence you can find regional handmade specialties like pici and pappardelle. Pici is thick long pasta best served with good-old tomato sauce, while the flat, wide pappardelle is stirred with a ragu (rich meat sauce). The choice of ragu might vary according to the season from classic beef to cinghiale, or wild boar.
Please pass the steak
Bistecca alla fiorentina is perhaps the most famous dish in all of Florence. It is a whopping thick cut of beef that comes from local chianina or maremmana cows raised in the Tuscan countryside. These cows provide meat that is notoriously tender. The steak is grilled over fire and eaten quite pink in the middle, so beware if you like your steaks well done.
To finish
For dessert in Florence, you can find the usual Italian sweets such as tiramisu and pannacotta. But the most Florentine of all the finishing touches of a meal is cantucci e vinsanto. Cantucci are hard sweet biscuits (in the US they're often referred to as biscotti, though in Italian this is a general word for cookie). These are softened by dipping them in a small glass of vinsanto, a sweet after-dinner wine made in Tuscany. Vinsanto can be translated as holy wine, so expect a transformative experience!
Street snacks
Florentines love their street food, and none better than trippa alla fiorentina and lampredotto  sandwiches, eaten hot at a street stand. Both of these sandwiches are made with offal: trippa means tripe and lampredotto is cow stomach. Somehow these have been cooked and spiced so that once you try one you might be surprised that you want to go back for more.
Related: Florence Foods – the best things to eat
Wines to wash it down
Florentine food wouldn't be complete without some Tuscan wine to wash it down. Many trattorias have their own house wine, which is usually quite good. But if you're looking for something special, look no further than the DOCG wines, which means controlled designation of origin guaranteed. The ones to try in Florence are Chianti Classico, Brunello di Montalcino and Vino Nobile di Montepulciano.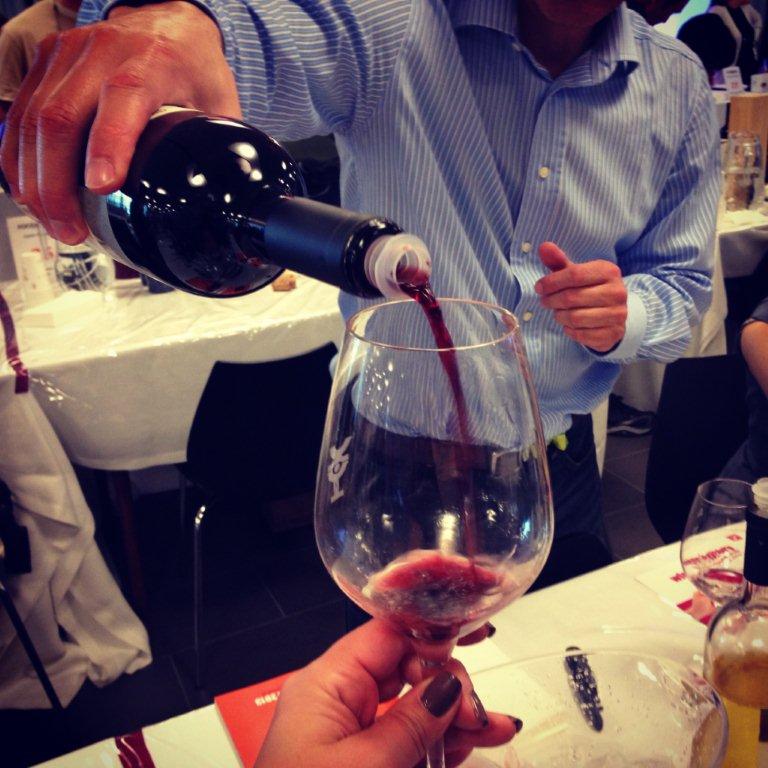 Buon appetito!
* * *
Interested in learning about Tuscan food while in Florence? Join our Florence Food Tour to taste some fine Chianti, try the famous lampredotto (a typical Florentine street-food snack), learn how to bake cantuccini (Italian cookies) and find out where to get the best bistecca fiorentina. Book now!