2280 Views
As deliciously eclectic as London's food scene is, there is always room for new flavours and creative takes on old favourites.
Since the 1960's London has been renowned as a dedicated follower of fashion in many fields, including food. And 2014 looks like being another trendy year of London dining in the capital.
Food trend 1: Go for a dip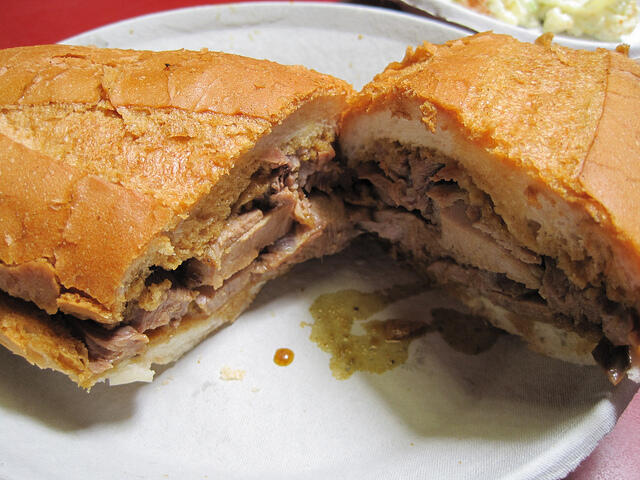 Growing in popularity is, dipping – a naughty but nice American-inspired offering. Sometimes called the French Dip, it's a succulent meat sandwich or burger dipped in a gravy created from its own roasting juices. The meat is thinly sliced, which helps it to soak up the delectable gravy. If you find yourself in Battersea why not give it a try at the Dip and Flip. Dipping is not for the health conscious, or likely to be recommended by cardiologists. But, wow does it taste good.
Food trend 2: Ooh La La for the French
London and Paris are not only connected by the Eurostar train service, but also it seems by a growing taste for fine food. French dining is seeing a resurgence in London this year with new bistros and brasseries emerging across the capital as our desire for French fancies increases.
As London can more than match the Parisian architecture and sense of history, it is only right we sample, and hopefully improve upon the French city's culinary delights. One great example of the French takeover is in the heart of Covent Garden on Russell Street. Balthazar offers all day dining and the menu includes a wide range of French brasserie dishes.
Another French favourite is Brasserie Chavot, in Conduit Street, where master chef Eric Chavot charms diners with his delectable snails bourguignon and deep fried soft shell crab – just two of my favourite starters.
Food trend 3: The return of the gastropub
Gastropubs have long been part of London's foodie scene and have even fallen out of favour for being far too trendy in the past. But gastropubs serving cuisine from around the world are set to grow this year.
Bringing a taste of South America to London is Moo Cantina, in Vauxhall Bridge Road, an Argentine gastropub. Thankfully it's more Gaucho than groucho with its prime Argentinean steaks, wines and beers. Its famed Lomitos, an Argentine classic sandwich made with toasted ciabatta, will bring a taste of the Americas to your plate.
For a more European, indeed Mediterranean take on this London food trend, head to The Fat of the Land, in New Cavendish Street. Besides being a fabulous name for an eatery, The Fat of the Land, specialises in traditional Spanish dishes, including tapas, serrano ham, and boquerones (marinated anchovies). There is also a decent selection of Spanish beers, sherries and wines to wash it down.
Food trend 4: Café culture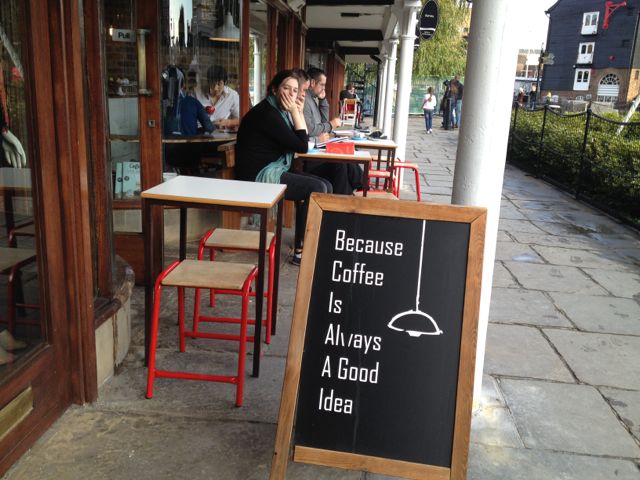 London has a long history of great pubs and quaint tearooms, which have all formed part of its social scene. Yet despite the first coffee house being established in London in 1652, it is only relatively recently that a strong café culture has established itself across the city.
One of the many options for a coffee fix is the Timberyard, in Old Street. It serves Jabberwocky coffee blends along with an array of eats such as sandwiches, salads and teacakes.
For a more unusual coffee experience step down into The Attendant, in Foley Street. Originally a Victorian public lavatory it still retains many of the original features. Thankfully, it has had a good clean since it's less than audacious start. Its food including French toast, pastries, roasted vegetables, cheeses and soups is all made on the premises.
Food trend 5: It's smokin'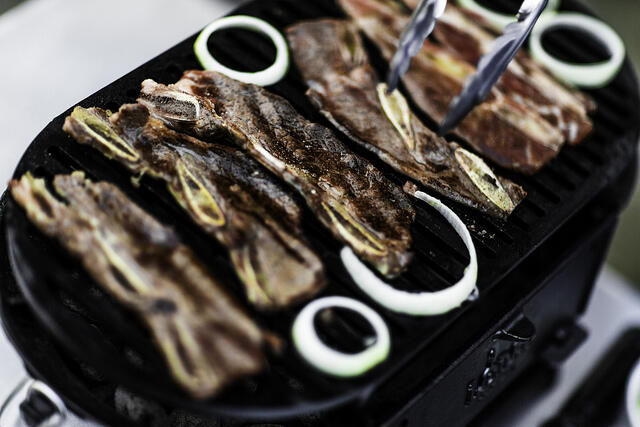 Abandon all thoughts of a sorry looking sausage sat on your barbecue. While they are usually confined to just a couple of weeks of the great British summer, this year barbecues and smoked food, are set to be big. Check out the Ember Yard, a charcuterie bar and grill in Berwick Street. Its tapas dishes are inspired by char-grilling and smoking.
Big Easy Bar.B.Q & Crabshack in Maiden Lane, has a 'wall of fire' and two 1.5 tonne wood-burning smokers.
Pickling, brining and smoking are big in Britain this year. Fans of smoked food will be well catered for at Bodeans BBQ, at with restaurants in Soho, Fulham, Clapham and Tower Hill. Meanwhile picklers like Vadasz Deli are bringing taste sauerkrauts and kimchi to Brockley Market.
Food trend 6: Seoul good
We're all used to great Asian eats across London, but Korean food is starting to grab some attention. On The Bab, in Old Street, is your stop for Korean street food. This place is proving popular as it's an anju restaurant, which in Korean means consuming food with alcohol. For the full anju experience there is an array of beers, wines, cocktails and soft drinks.
Some of the tasty morsels on the menu are bulgogi beef, spicy pork or chicken, Pa Jeon (spring onion and seafood pancakes) and kimchi bokeum bab (Korean-style bacon paella with a fried egg).
It can be difficult to keep pace with London's trends – it's a fickle old town, but anything which results in more exciting eateries is always welcome news. And as London has always been a trendsetter, wherever it goes the rest of the world will likely follow.
No matter how many times many restaurants you've visited in London, there is always something new to discover. Come with us on a mouth-watering food tour and let us introduce you to the flavours of the East End! Join us on Facebook for more London travel tips!