5188 Views
It's official: Amsterdam has fallen for the foodie-phenomenon-on-wheels known as food trucks. But since our narrow canal-bridged city streets aren't quite as conducive to having food trucks on them every day as some, we came up with a slightly different way of dishing things out. Food trucks in Amsterdam can generally be found at food festivals and food truck fests exclusively; and, luckily for us, there are enough of these events going on to keep our tummies constantly full. Here are our favorite food trucks in Amsterdam and how to find out where to get your fix of their fare.
5 Best Food Trucks in Amsterdam
The Beef Chief
The Beef Chief has mastered the art of the burger with a menu full of classics and exotic specialties. When you bite into one of The Beef Chief's freshly made juicy burgers, your taste buds are in for a treat, and possibly a trip to the Far East. In addition to classic carnivore concoctions like bacon and cheese, The Beef Chief is famous for topping his burgers with the Korean specialty Kimchi, which – when combined with the juicy beef – produces a spicy-and-sour surprise.
Vleesch Noch Visch
Serving one of the best Gyros this side of Greece (which also happens be vegetarian), Vleesch Noch Visch is a must-eat when you are craving a bite of the Mediterranean in Amsterdam. Using the best vegetarian ingredients and tasty gyros garnishes like homemade tzatziki sauce, Vleesch Noch Visch is an indulgence for everyone, not just vegetarians. Some people have even been known to enjoy one without even knowing it's a veggie meat substitute they are eating. Yep, they are that good.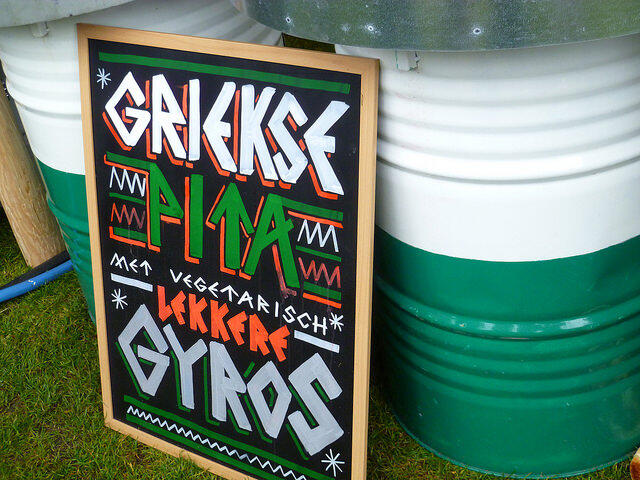 Curry Up!
Taking the idea of "curry in a hurry" to a spicy new level, Curry Up! is a food truck that brings the best of Indian flavors to Amsterdam in a fun new way. Offering zesty dishes such as Tika Bombay Chicken, Meatballs Durban Style and Pumpkin Curry, which combine influences from India to South Africa, a trip to Curry Up! will leave your lips smacking. Curry Up! takes pride in making their dishes from scratch and sourcing ingredients responsibly, and every bit of that extra care is apparent when you taste their creations, all of which are served either over rice or in a wrap.
Eatery
Specializing in soups and gourmet raviolis, Eatery is essentially a gourmet deli on wheels. Pear, gorgonzola and lobster are the types of ingredients you can expect to find stuffed in Eatery's raviolis, offering food truck fans a touch of the restaurant menu experience.
Dutch Weedburger
A plant-powered vegetarian burger, Weedburger's name will grab your attention and its flavor will grab your taste buds. A vegetable burger that uses Dutch seaweed as a major ingredient, this is another example of an adventurous and delicious meal that just happens to be veggie-friendly. The weed patty is made from roasted soy chips, and the burger is topped with a delicious spicy, creamy sauce. Go ahead and give it a try; you are in Amsterdam after all.
https://www.facebook.com/dutchweedburger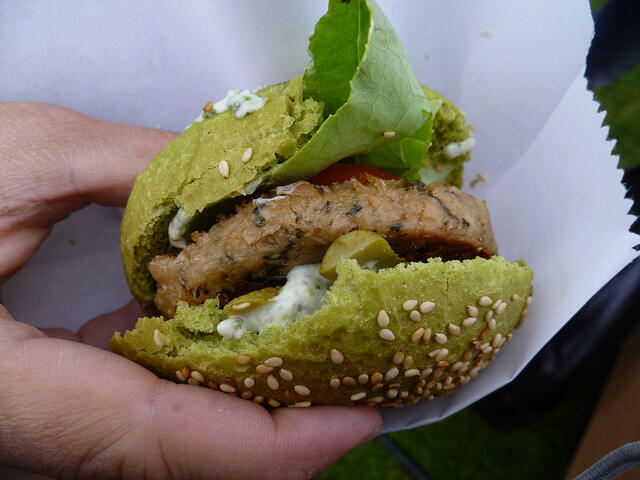 Photo credit Beef Chief: Hermance van Dijk via Facebook