2422 Views
Having eaten your way through East London on one of our walking tours, you're probably feeling a little full. It's understandable and it makes us smile, but now how about a post face-stuffing stroll around the nation's capital?  It will aid the digestion process and make you feel like not quite so much of a little piggy.
On October 28 and 29 walking in and around London will be free, not that it usually costs anything. Walking is obviously the cheapest mode of transport when in London, but on the weekend of the 28 and 29, guided walking tours of the capital will be free for those that wish to see a bit more of London by foot.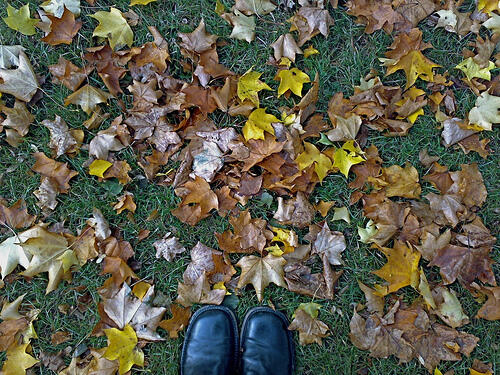 Named the Autumn Ambles, these free London sightseeing tours have been organised by Walking London, which is in turn funded by Transport For London (TFL). The tours are designed to take the group away from areas of heavy traffic and into some of London's best parks, woodland areas, and along scenic rivers and canals. Sounds like a nice day out, especially considering the timing.
London always looks great in the autumn when leaves of red, brown, and yellow fall from the trees and dance around your feet. Even more so as the natural light begins to fade, the sun begins to set, and the clock ticks around to what photographers call the golden hour. As mentioned, it's free to get involved and, better yet, there is no need to book. You just turn up on the day at the designated meeting point! It's easy and all sounds like the ideal, last minute day out with the family—even the dog!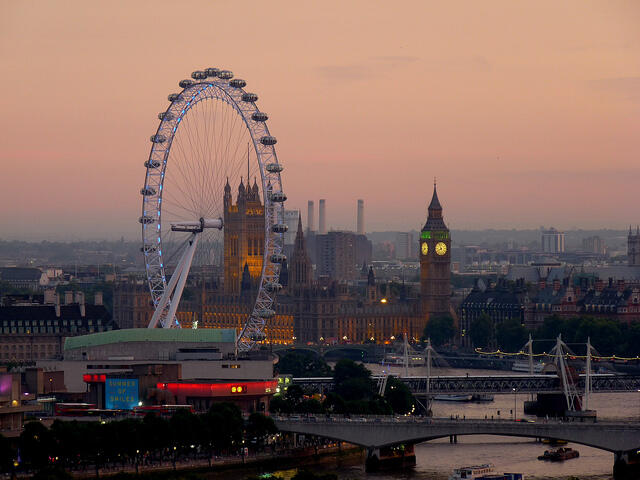 Right, so lets get a little more specific. We know when the tours are taking place, how much they cost, and that you don't need to book, but specifically where are they taking place? Ask and you shall receive! Here is a lovely little map showing all the areas where the free sightseeing walks will be taking place. As you can see, the majority of London is pretty well covered so your nearest walk won't be too far away …

View Autumn Ambles Sat 28th & Sun 29th September 2013 in a larger map
The sightseeing walking tours, whilst taking place within the capital, may not take routes you'd expected. What do I mean? Well, The Houses of Parliament, Big Ben, Westminster, The London Eye, Hyde Park, Canary Wharf, Leicester Square, Piccadilly Circus, The Gherkin, Tower Bridge, Buckingham Palace, The Shard, and Marble Arch might be considered to be some of the top sights to see on a typical London sightseeing tour, but let's face it, you've probably already seen them all right? Or at least a few of them. Well then, good news, the free London sightseeing tours taking place, whilst including a few of the sights I've just named, are not restricted to them. In fact, the aim of the tours (along with promoting walking and a healthy lifestyle) is to showcase less obvious parts of London that you might not yet be aware of or just haven't had the chance to explore yet. Why not escape central London altogether and explore areas of greater London such as Chingford or Barnet?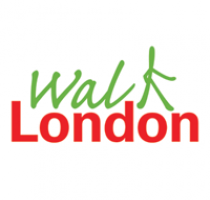 With over 30 free tours to choose from, all varying in route and duration, you are seriously spoiled for choice.  There will be a tour that interest even the most seasoned Londoner who thinks they've seen it all. Of those listed on the Walking London website, those below are the walks that caught my own eye.
Why did these stand out? Well, Camden has always had an epic music scene and hosts some great food & culture markets so I'd love to explore that area in more detail. The London 2012 Olympics and Paralympics were simply incredible, and whilst I have been lucky enough to visit the Olympic Park on two occasions, I still feel like there are certain areas of the park I am yet to explore. Lastly, who doesn't like playing detective and unearthing treasure?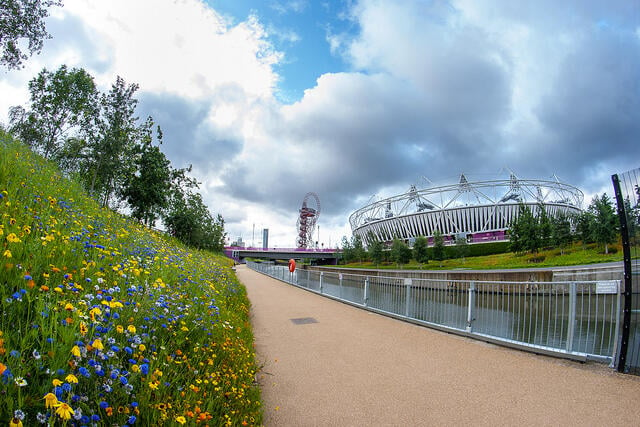 As mentioned, there are over 30 free walking tours to choose from.  Once you've had a look at the complete tour listing you may form your own top three. Please note that whilst most of the walks are wheelchair accessible, there are a couple that require the use of steps. To find out the details, or if you have any other questions that I haven't managed to cover, head on over to the Walking London FAQ page.
So what do you think? Are you ready to put down your Oyster card for one weekend and don your comfy shoes for a spot of exploring? Did I mention it's free? 🙂
Enjoy!
* * *
Eating London Tours offer a 3.5 hour walking food tour through one of London's most characteristic neighbourhood: East London. Learn more about our walking tours.