4272 Views
Sticking to a gluten-free diet in a country that has a not-too-secret love affair with bread and its various toppings (kaas / cheese, pindakaas / peanutbutter and hagelslag / chocolate sprinkles to name but a few) can seem like mission impossible. But, in fact, it's not all that difficult if you know where to go. And we're here to point you in the gluten-free direction. So leave your rice cakes at home and come to check out Amsterdam!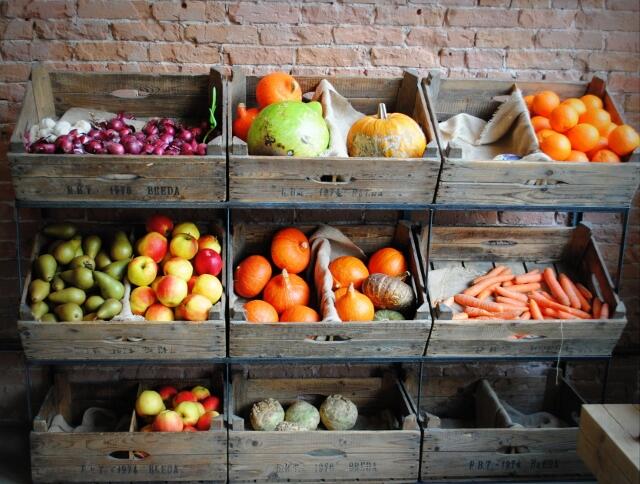 Breakfast in Amsterdam 
Yoghurt Barn
De Pijp neighborhood appears to be the epicenter of Amsterdam's gluten-free movement with most of our foodie picks being located there. The Yoghurt Barn is no exception, and can be found in a little side street off the famous Albert Cuyp market. The concept is simple: pick your yoghurt base (low-fat, regular, goat, frozen or Hangop, a traditional Dutch type of yoghurt that has been drained of its water and is thus thick and creamy), then pick your toppings from a selection of nuts, seeds, superfoods and fruit. Although the concept invites you to think of the Yoghurt Barn as a take-away or eat-and-go kind of place, it is actually really nice and offers indoor seating as well as a little terrace.
1e vd Helststraat 80
yoghurtbarn.nl
Open: Mon – Thu 8 am – 6 pm; Fri 8 am – 7 pm; Sat – Sun 9 am – 7 pm
Omelegg
Are you an early riser, or just want to make as much of your visit as possible? Then Omelegg might be the place for you, opening as early as 7 am. You can choose from a selection of omelets or select from a variety of ingredients and create your own. Expect a huge 'eggy' feast!
Ferdinand Bolstraat 143
omelegg.com
Open: Mon – Fri 7 am – 4 pm; Sat – Sun 8 am – 5 pm
Lunch in Amsterdam
Venkel 
Salads are clearly the way to go if you are eating gluten-free, and luckily nowadays that doesn't just mean chewing a few leaves of lettuce. Instead, how about a warm red lentil salad with roasted leeks, cauliflower, raisins and cashews with piri piri spices and coconut dressing? Or get creative and make your own salad from a list of possible ingredients. Afterwards, why not try the gluten-free carrot and ginger muffins?
Albert Cuypstraat 22
venkelsalades.nl
Open: daily 11 am – 9 pm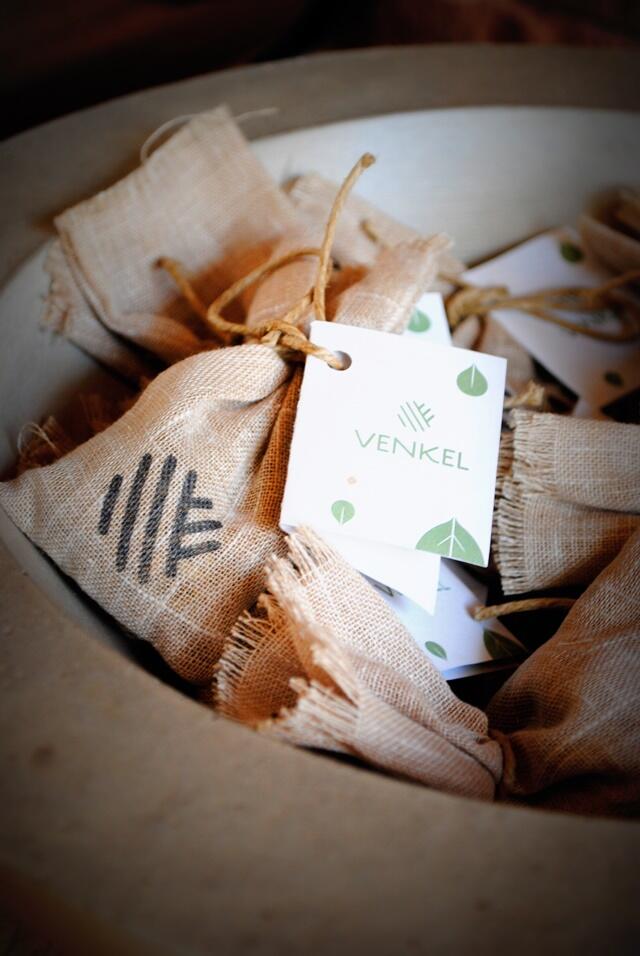 Vinnies Deli
A cute place on Haarlemmerstraat (with a new branch recently opened on Nieuwezijds Kolk, too), Vinnies Deli has quickly become a favorite lunch spot for Amsterdammers and visitors alike. The interior is a cozy mix of vintage furniture and although it looks tiny on first inspection, there is actually more room upstairs. The lunch menu offers various salad options as well as the beloved Dutch pancakes made with buckwheat flour to keep them gluten-free. And the best is yet to come: dessert! You'd better save room for those gluten-free almond and pistachio brownies with salted caramel or the polenta cherry cake…
Two locations: Haarlemmerstraat 46 and Nieuwezijds Kolk 33
vinnieshomepage.com
Open: Mon – Fri 7.30 am – 6 pm; Sat 9 am – 6 pm; Sun 9.30 am – 6 pm
SLA
Luckily, wherever you go in Amsterdam, you're rarely far away from a salad bar, and SLA makes it even easier for you with two locations to choose from. Similar to Venkel, you can choose a salad option from the menu or create your own. SLA also offers soups, delicious fresh juices and a selection of loose-leaf teas. After such a healthy lunch you should feel ready to take Amsterdam by storm.
Two locations: Ceintuurbaan 149 and Westerstraat 34
ilovesla.com
Open: daily 11 am – 9 pm
Dinner in Amsterdam
Spaghetteria
And we're back in de Pijp for dinner. Spaghetteria offers a small pasta-based menu and all the dishes (apart from the ravioli) can be ordered gluten-free.
Van Woustraat 123
spaghetteria-pastabar.nl
Open: daily from 5 pm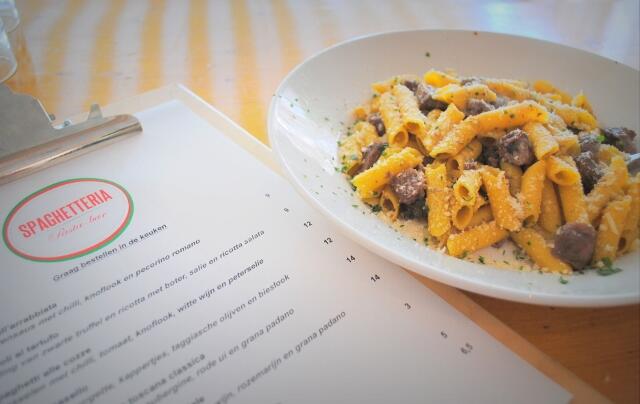 La Vina
If you are staying near the RAI or don't mind a trip out that way for a lovely dinner, then check out La Vina, a restaurant specializing in Mediterranean cuisine. La Vina is well known as a restaurant that caters to gluten-free guests and the servers are knowledgeable and happy to advise diners as to which dishes they can choose from the menu. Being Spanish / Mediterranean, there are mostly fish and meat dishes available.
Maasstraat 72
lavinaexperience.nl
Open: daily 5 pm – 10 pm
Gluten-free Shopping in Amsterdam
De Glutenvrije Winkel
A new hotspot in Amsterdam for all those eating gluten-free, De Glutenvrije Winkel is a little shop in Amsterdam Oost (East) that specializes in gluten-free products and thus has everything your gluten-free heart could possibly desire.
Pretoriusstraat 37
glutenvrijewinkelamsterdam.nl
Open: Wed – Fri 10 am – 6 pm; Sat 10 am – 5 pm