7542 Views
In a city that boasts over 100 kilometers of canals, yet suffers from an on-going housing shortage, it comes as no surprise that people have taken to living on the water. Since the Second World War, when housing opportunities were already limited but cargo ships were in abundance, the inhabitants of Amsterdam have turned their famous canals into their living rooms. Today about 2,400 houseboats are moored along the canals of the "Venice of the North." But given the fact that the city of Amsterdam no longer issues new mooring permits, the number of canal dwellings is unlikely to increase any further. An exception to that is an ultra-modern floating village in Amsterdam's new neighborhood Ijburg. Conceptualized by architect Marlies Rohmer, it boasts 75 water homes that are a hybrid between house and houseboat. 
All you ever wanted to know about Amsterdam's houseboats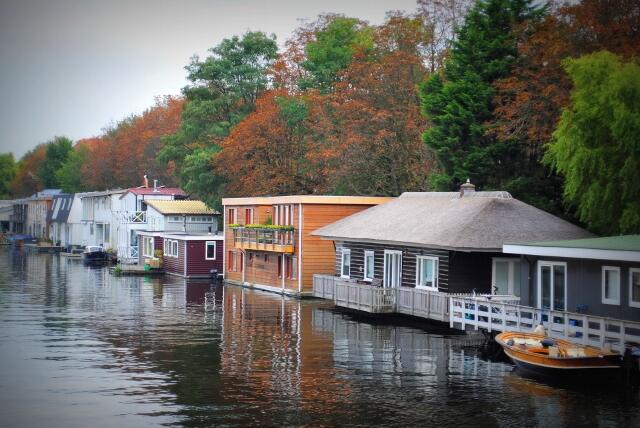 Houseboats seem to come in lots of different shapes and sizes.
Actually, there are three types of houseboats in Amsterdam: the house-ship, the house-vessel and the ark.
House-ships are old cargo ships, many of which date back to the early 20th century. They may provide a lot of room lengthways, but the living quarters below deck tend to be rather cramped and dark due to the low ceiling and tiny portholes.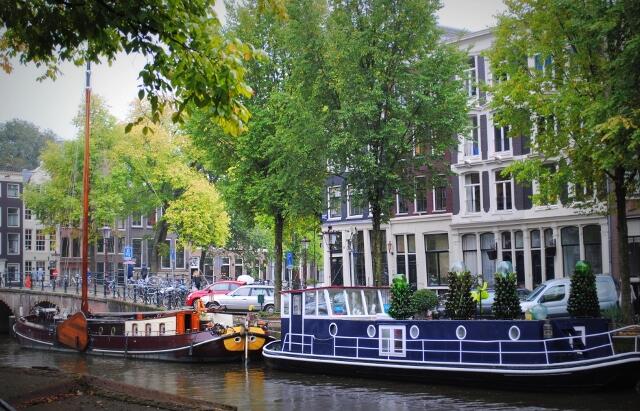 On the other hand, life on the modern ark is spent atop a floating, concrete pontoon, usually topped with a rectangular building not unlike a shipping container. If you wander a bit further out of the center, you might also come across arks that look like a conventional 2-story brick house, some even topped with thatched roofs. Aside from providing a much lighter living space than cargo ships, the concrete pontoon makes arks almost completely maintenance free, while house-ships and house-vessels need to be taken out of the water every 3-4 years for the hull to be checked and re-painted.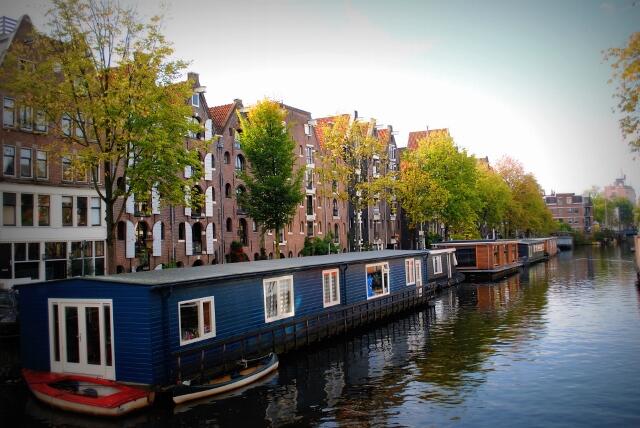 House-vessels are a hybrid between an ark and a house-ship. They make use of the hull of the ship but have been topped with an ark-like structure.
What is it like to live on a houseboat?
Well, when you visit Amsterdam, you can find out for yourself. Instead of staying in a hotel, you could opt for one of the many floating B&Bs or hotels. From cozy to luxurious, from rustic to modern, Amsterdam has a houseboat for every taste and you can find the right one for you via houseboat-rental-amsterdam.com. Let yourself be rocked to sleep by the gentle lap of the surrounding water…
If you don't want to commit yourself to staying the night, you can still get a peek of life onboard. Head to the Houseboat Museum, moored at the corner of the Elandsgracht and Prinsengracht canals. Not only is this a houseboat, but it's also something of a time capsule that allows a glimpse into what life was like on board in the 1950s.
Houseboat Museum
Prinsengracht 296 K
020 427 0750
houseboatmuseum.nl
Open: opening times vary depending on the time of year. Check the website for up-to-date information.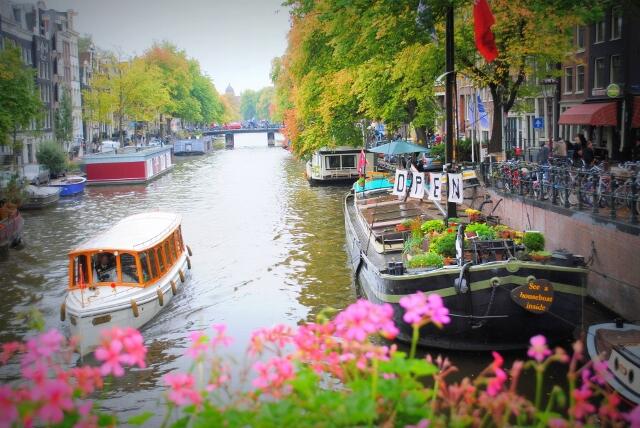 Isn't life on a houseboat rather primitive?
It certainly doesn't have to be. In fact, many of the arks are ultra-modern and have all the mod-cons you can think of. Most houseboats are connected to water, gas and electricity supplies, and since 2005 all houseboats have to be connected to the sewer system.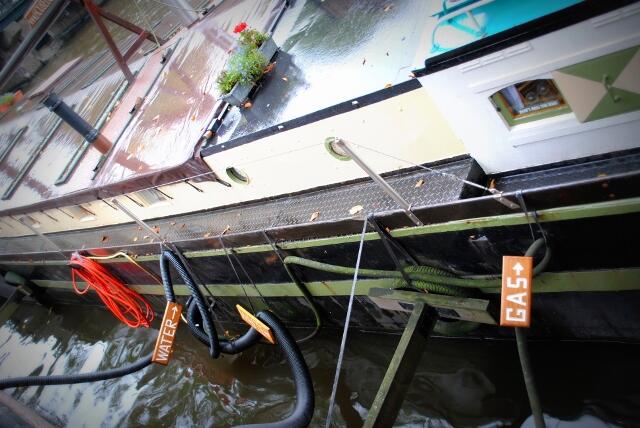 I want to know more about life on Amsterdam's houseboats!
No problem! Check out the book Boat People of Amsterdam by Jowi Schmitz and Friso Spoelstra or Gary Cookson's A Home Afloat.