4914 Views
London's a 24-hour city with enough 24-hour restaurants and late-night bite options to make travelling home on the night bus with an empty stomach a thing of the past. So whether you've partied 'till the small hours in one of London's many clubs and bars, or you're fresh off a red-eye flight into the capital, take a look at our favorite late-night London restaurants and never go hungry at 3 am again!
24-Hour Restaurants in London
Tinseltown
With a menu that comprises 28 burgers and a massive 44 milkshakes (not to mention the chicken wings, steaks, and sides) you'll be spoilt for choice at Tinseltown: an American-style diner with 6 restaurants across London. I checked out the Farringdon branch and loved the bright green booths and, unsurprisingly, the Kinder Bueno shake went down a treat!
44-46 St John Street, London, EC1M 4DF
+44 (0)20 7689 242
tinseltown.co.uk
Open: Mon – Sat 12 noon – 4 am; Sun 12 noon – 3 am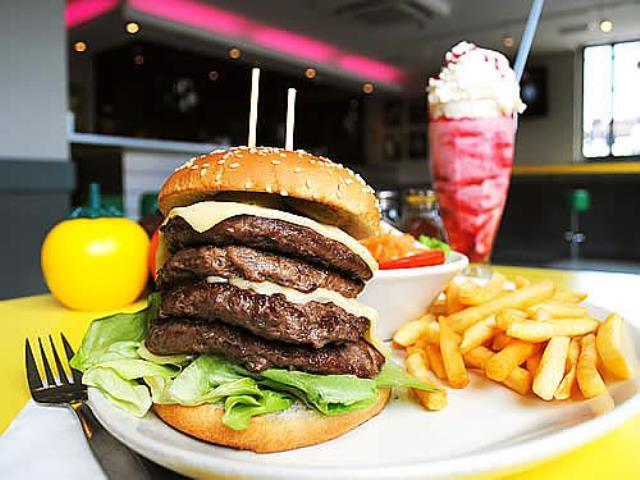 VQ 24-Hour Café
Situated in the heart of London, just around the corner from Tottenham Court Road tube station, VQ 24-Hour Café is a restaurant where you can get breakfast, British classics, burgers, salads, pasta dishes, and (of course) dessert whatever time of day it is. They've even got a set menu available from midday until midnight, just in case you're having trouble deciding what to eat.
111 Great Russell Street, London, WC1B 3NQ
+44 (0)20 7636 5888
vq24hours.com
Open: 24 hours a day
Beigel Bake
The first place that springs to my mind when I think about where to eat after hours in London is Beigel Bake: the 24-hour bagel shop on Brick Lane famous for the traditional Jewish methods used to prepare their bagels. Now, this might just be because I live around the corner from the shop and stumble past it on an almost weekly basis but, having tested out the bagels (namely salt-beef with mustard and salmon with cream cheese) on more occasions than I care to remember, I can definitely vouch for how good they are. And they're cheap, unlike a lot of things in London!
159 Brick Lane, London, E1 6SB
+44 (0)20 7729 0616
Beigel Bake
Open: 24 hours a day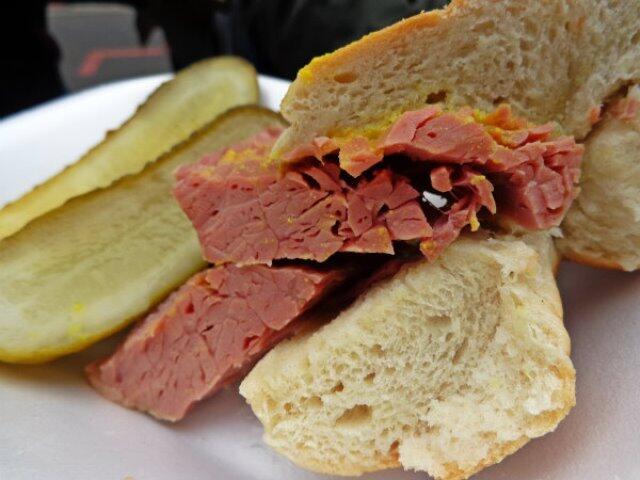 Duck and Waffle
Duck and Waffle have been marketing themselves as one of the UK's first high-end restaurants to stay open 24 hours a day since it extended its opening times. As in, it's not one of those places you go to when you're three sheets to the wind and craving a greasy burger. Think eggs on toast, smoked salmon on flatbread, and roasted octopus with chorizo, lemon, and capers. One of the main reasons people go to the Duck and Waffle, though, is the view: sitting on the 40th floor of London's Heron Tower it's the highest restaurant in the UK meaning the views are, unsurprisingly, spectacular.
110 Bishopsgate, London, EC2N 4AY
+44 (0)20 3640 7310
duckandwaffle.com
Open: 24 hours a day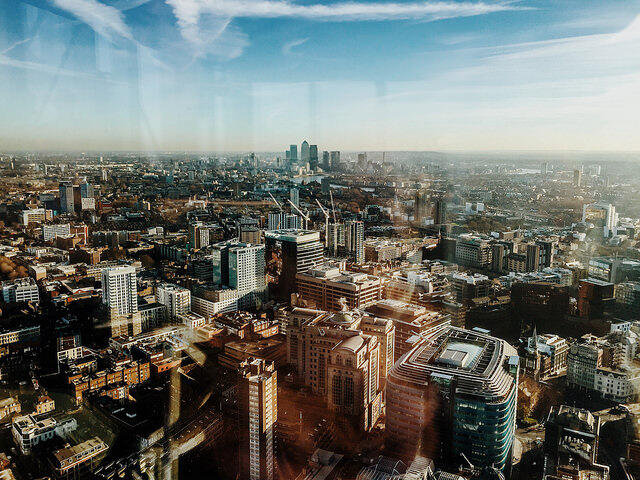 Soho by Night Food Tour
If you thought a tour which combines food with discovering the culture and history of the East End was an awesome way to spend an afternoon (and, honestly, it really is), then how about spending an evening in the eclectic, ever-changing neighborhood of Soho, in West London, where you'll eat your way around some of Soho's evening and late-night dining spots while learning more about the area's history and culture?
Launching in spring 2015, Eating Europe is proud to soon be offering evening food tours in Soho, as well as East London. Check back on the Eating London website for updates in the coming weeks.