4197 Views
Planning to spend the most romantic day of the year in Lisbon? A city break can be a wonderful way to get some quality time as a couple: exploring a new place together, trying exotic new flavours and strolling hand in hand down a tree-lined avenue… 
Lisbon's stunning architecture and favourable climate make it an ideal backdrop for any love story, even more so when you choose from one of our hand-picked ideas for the most romantic things to do in Lisbon this Valentine's Day. 
Sunset Boat Trip
There is something very cinematic about drifting along the river, with a wide open sky stretching above you and a light wind rustling your hair. Delight your special someone with a boat ride down the river Tejo, best taken at sunset in order to behold Lisbon's 7 hills bathed in a soft golden glow.
Most sunset sails provide local wines and appetisers, adding a touch of Portuguese gastronomy to this romantic journey. You can even relive the iconic Titanic scene with Rose and Jack at the prow of the ship…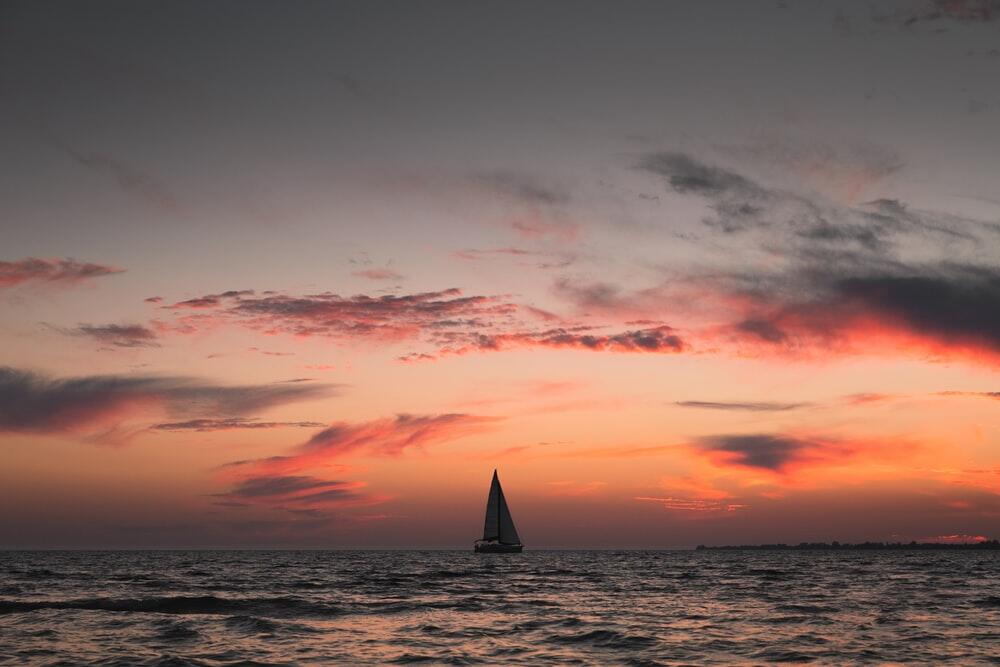 Take in the View at a Miradouro 
Create a memorable moment at one of the city's fantastic miradouros (viewpoints), small parks located on a steep hillside that each offer a unique and breathtaking vista. Among our favourites are: Miradouro de Santa Luzia, one of the prettiest viewpoints located above Alfama and decorated with a beguiling combination of typical blue and white tile mosaics and cascading blooms of purple bougainvillea trees.
The more intrepid explorers can head to Miradouro da Graça, located in front of the Graça Church where visitors can enjoy a cold glass of vinho verde at the viewpoint's café. Finally, the Cristo Rei, an immense statue of the Christ located on the southern side of the Tejo, is the highest in the city and a remarkable spot for a breathless, Hollywood-style kiss with your significant other. 
Pick up Some Flowers in Pequeno Jardim
Looking for a romantic gift to take for your loved one? Head to Pequeno Jardim ("Little Garden") in Chiado, one of the oldest shops in the neighbourhood and certainly one of the oldest florists in town. Established in 1922, this tiny place barely extends further than the doorway, yet its wonderful array of vibrant flowers spill out onto the pavement and cause many a passerby to stop and admire this minuscule botanical wonderland.
In fact, Pequeno Jardim is so charming, you won't want to deprive the object of your affection the chance to revel in the heady perfume of lilies and roses and instead can pass a happy half an hour together picking out the most enchanting floral display. 
A Night at São Carlos
If you and your partner are music lovers, why not book tickets for one of the shows at the legendary São Carlos Theater in Chiado? The gorgeous Rococo building built in 1793 shows mostly classical music recitals, ballet and opera and is a fabulous setting for an elegant evening out à deux.
Slip into something classy, order a glass of champagne at the bar and glide into this iconic entertainment institution, arm in arm with your loved one. In summer, the theater hosts free outdoor concerts in the square out front for those looking for a less formal but equally special experience. 
Sintra
Lovers in search of a true fairytale day out should jump on the train to Sintra, home to the summer palaces of Portugal's former kings and queens. The bright colours and crumbling towers of the palaces tucked away among lush greenery or perched atop dizzyingly high hills, give this village a landscape of fantasy and majesty.
Sintra's history is full of tales of love and passion among the royal family, so you can get lost in a world of wonder and intrigue, hand in hand with your own fairytale prince or princess. You can check out our list of other Lisbon day trips here.
Wine Tasting
One of history's best-loved aphrodisiacs, sharing a bottle of wine, can have an almost celestial power of bringing people together. Give Cupid a nudge by participating in an evening tasting some of Portugal's delicious wine, engaging your senses in a simple yet special experience you won't forget in a hurry.
Let the wines' velvety colours and potent aromas envelop you both as you share a romantic, indulgent evening. Impress your other half by taking some time to study our guide to wine tasting in Lisbon beforehand and blow them away with your extensive knowledge! One of our favourite places for a great wine experience is the Garrafeira Imperial located in the restaurant Tapas 47, which boasts an impressive selection of national wines and port. 
Chocolate Heaven at Landeau
Nothing says Valentine's Day quite like chocolate and luckily, Lisbon is home to three branches of the legendary Landeau, purveyors of what many agree to be the finest chocolate cake in the whole world. On this special day, allow yourself a moment of pure decadence by sharing a slice of delicate, moist layered chocolate cake with your loved one… and then order another slice because one between two simply isn't enough! Striking just the right note between heavenly and sinful, this mouthwatering treat is the perfect accompaniment to a day of soulful kisses and gazing into each other's eyes…
Stealing away to a new and exotic location has been a favourite habit of lovers since the beginning of time and if Lisbon is your chosen destination, there are plenty of opportunities for tender moments against the backdrop of one of Europe's most picturesque capitals.
Whether it be holding hands in front of a sweeping vista, spooning up some divine chocolate cake or discovering love stories of the past, you can ensure a truly romantic Lisbon Valentine's Day with your soulmate, or as they say in Portuguese "the other half of your orange" (media laranja)!