3770 Views
"Numa casa portuguesa fica bem / pão e vinho sobre a mesa"
Like the fado icon Amália Rodrigues sang, a welcoming Portuguese home is identified by the presence of bread and wine on the table, but it is not a well-known fact that Portugal is a nation of wine lovers and, more importantly, producers which makes it the perfect place for wine tasting.
In fact, outside of the country, it is surprisingly difficult to locate a wide variety of Portuguese wines, due to a low level of exportation. This has two benefits for any enophile visiting Lisbon: first, you can find some great wines that you've never heard of, let alone tried, and second, they tend to have an affordable price tag.
Wine tasting is one of those marvellous activities that turns the simple act of drinking into a multi-sensory journey and exploring the nuances of a country's wine culture is a wonderful way to enhance your experience in a new place.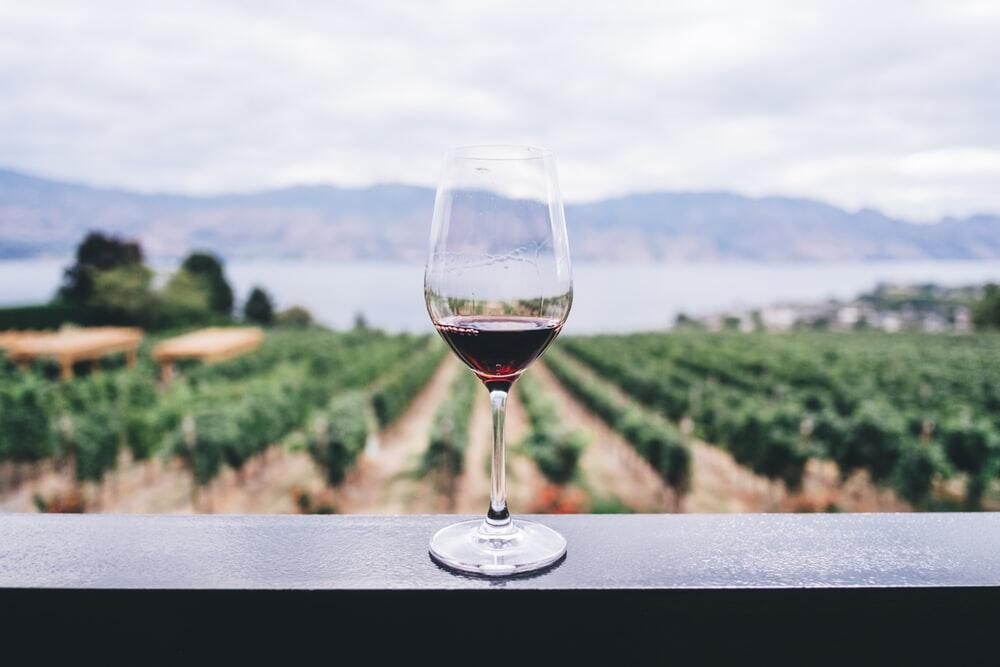 Wine buffs tend to head to the Douro Valley, in the north of the country, to sample some of the best Portuguese wine. However, the capital city was named by Wine Enthusiast as one of the top destinations for wine-lovers in 2019. Lisbon's bars and restaurants proudly showcase an impressive selection of national wines, meaning that while you tuck into some of the city's best food, you can hold your very own Portuguese wine tasting. 
But where to start when undertaking a voyage into such uncharted territory? The wines are mostly made from a selection of the 250 varieties of Portuguese grape, most of which are only found in Portugal.
Look for bottles labelled DOC (Denominação de Origen Controlada), which shows that they have been subject to strict quality regulations, or CVR (Comissão Vitivinícola Regional), indicating that 85% or more of the grapes have been grown locally. Portugal's climate varies from north to south and east to west and naturally, the wines produced in the different regions vary accordingly.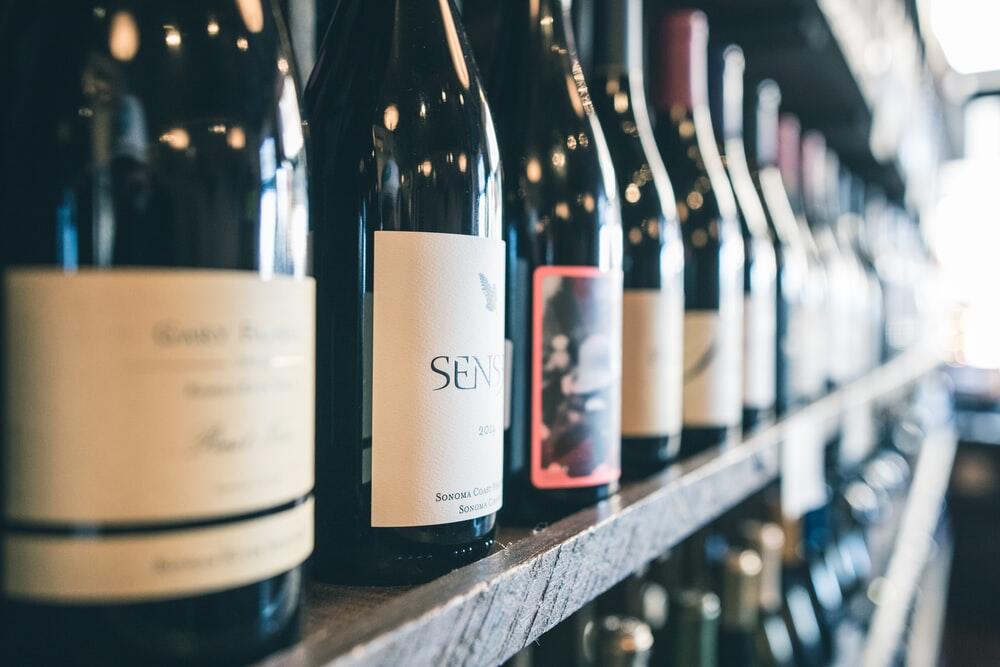 Vinho Verde
Starting in the north, the Vinho Verde (literally translated as "green wine") region produces young, or "green" wines that are meant to be drunk very quickly after bottling. Although red vinho verde does exist, most of the wine from the region is white and is characterised by being fresh, low in alcohol and often with a light spritz, making it the perfect accompaniment to fish or seafood [link seafood article]. 
Douro Valley
The oldest wine-producing region in the world and home of port wine, the Douro Valley is perhaps the most well-known of the Portuguese wine regions. Douro vinhos tintos (red wines) are robust, complex and elegant and, like port, the good bottles age very well. The vinho branco (white wine) from the Douro tends to be intense and mineral and pairs excellently with a dish of traditional bacalhau (codfish). 
Dão
The colder climate and higher altitude in the Dão allows for the production of some elegant wines, of which around 80% are red, and known for being intense, fragrant and high in tannins. The balanced nature of Dão reds means they are versatile enough to be paired with a variety of foods, but go particularly well alongside red meat and cheese. 
Alentejo
The Alentejo is the biggest region in the country, and produces a large variety of wines. Whites from Alentejo are mild and slightly acidic compared to the reds, which are rich and full-bodied with red fruit flavours and a high alcohol content.  Both pair dreamily with strong-flavoured foods, meat and charcuterie. 
Now that you're an expert on Portuguese wine, you're ready to seek out the best Lisbon bars to find it in. 
By the Wine
With a curved ceiling covered in no less than 3267 bottles and a dozen staff trained in the cellars of Azeitão, this wine bar and restaurant is a destination for any wine-lover visiting Lisbon. The selection of wines are all from the house of José Maria da Fonseca, the oldest table wine company in Portugal, founded in 1834 in Vila Nogueira de Azeitão. Take a seat at the bar and taste some delectable wines, accompanied by some petiscos (Portuguese tapas). 
Chafariz do Vinho
Translated loosely as "Fountain of Wine", this is the former site of a well-head, connected to the Aqueduct of Aguas Livres, an impressive 18th-century structure spanning Lisbon's long valley. These days, it is an iconic wine bar and cellar, with excellent conditions for storing the 100s of different wines available to buy or taste.
Get down there for happy hour, 18.00-20.30 on Tuesdays, Wednesdays and Thursdays to taste four wines for 10€ and then dine in the restaurant, which has a particularly fabulous selection of cheeses and enchidos (charcuterie). 
Bacchanal
Located in a former drugstore, owner Victor Cordero has replaced medicine bottles with bottles of drinks. Meaning an ancient Roman festival celebrating the god of wine Bacchus, this opulent bar really lives up to its name, serving over 120 wines by the glass or the bottle.
The regulations of the neighbourhood dictate that the renovations of buildings must conserve their origins, and so the counter and the tiles have been perfectly preserved, giving the place a feel of old-school glamour, enhanced by the barman's penchant for jazz and blues. There are only enough seats for 14 people and we recommend being one among them!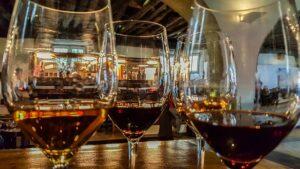 Portugal's wine culture is developing and improving with every passing year and there's never been a better time to settle down in one of Lisbon's bars and conduct your very own tasting.
Armed with our guide to the best Portuguese wines, you can choose one of the unique spots from our list and settle in for a truly unforgettable experience! 
Want to try some of Lisbon's best wine and food while hearing stories and learning the history of this ancient city? Check out Eating Europe's Eats, Street Art & Undiscovered Lisbon food tour!