2921 Views
Greasy nachos, bland burritos and cocktails with far too much tequila are a thing of the past. Over the last few years London has welcomed an array of incredible Mexican restaurants. With plenty of authentic dishes and traditional recipes on offer, you can now experience a true taste of Mexico's culinary culture. Sound good? Then be sure to follow our guide to the best Mexican restaurants in London…
Where to Find Mexican Food in London
Benito's Hat
If you're looking to get your hands on some good ol' Mexican street food, Benito's Hat is the place for you. Found in several locations across London, this cozy cantina serves a simple selection of delicious Mexican dishes. On arrival you'll find loaded Burritos, meat-tastic Tacos and Nachos with all the trimmings, alongside Naked Burritos and salads for those seeking a slightly healthier option. But there's more: Benito's Hat also has a superb happy hour with 2 for 1 on cocktails everyday between 5 and 7 pm, and all day on Monday.
Benito's Hat can be found in several locations across London; check the website for details: benitos-hat.com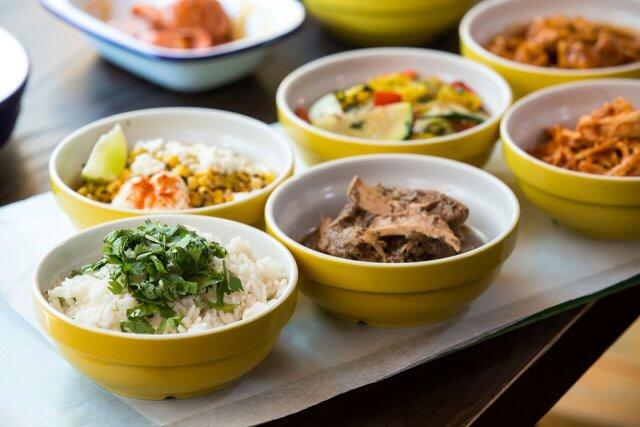 Cantina Laredo
Headed to Covent Garden this weekend? Then make sure you stop by Cantina Laredo for a Mexican feast. This contemporary eatery boasts a vibrant atmosphere, along with a mouth-watering menu. Diners can indulge in fresh and wholesome dishes including hand-rolled Enchiladas, traditional Taquerias and sizzling Fajitas from the grill. But don't forget to order a helping of Cantina Laredo's famous Guacamole En Molcajete, which is freshly prepared at your table. Now that's special and we're not the only ones who think so, as Cantina Laredo has even been voted the Best Mexican Restaurant in London…
10 Upper St Martin's Lane, St Martin's Courtyard, London WC2H 9FB
+44 (0)20 7420 0630
cantinalaredo.co.uk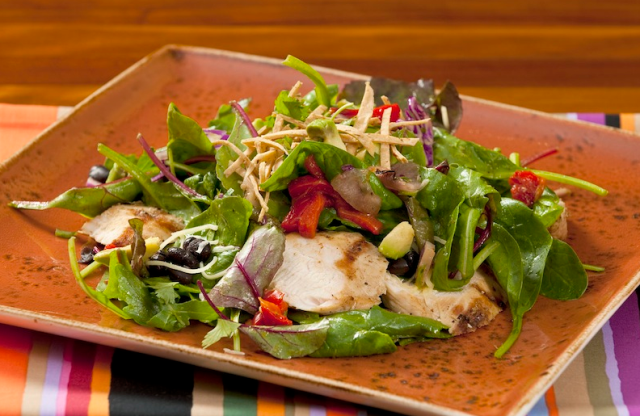 Mestizo
Full of warmth, tradition and over 250 varieties of tequila, Mestizo is one of London's most authentic Mexican restaurants. Found on Hampstead Road, Mestizo is dedicated to serving the tastiest food and drink that Mexico has to offer. Made using traditional recipes, expect to find flavorsome Tamales, Empanadas, Tacos and Enchiladas, plus Mestizo's very own tequila tasting menu! But if you fancy some great deals, then be sure to stop by for Jueves Mexicano (Mexican Thursday) – you'll find tacos from just £1 and special offers on beer and cocktails.
103 Hampstead Road, London NW1 3EL
+44 (0)20 7387 4064
london.mestizomx.com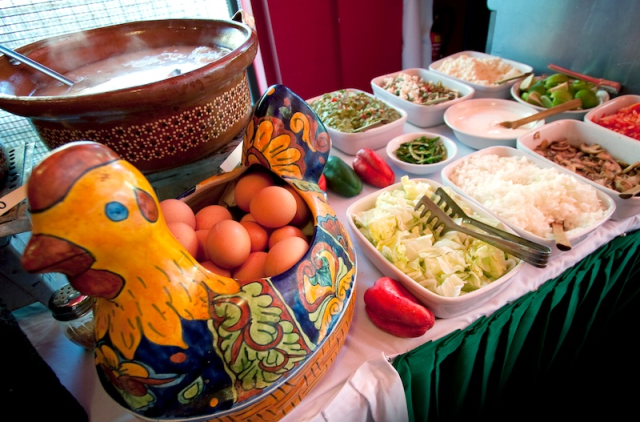 Wahaca
Amazing food, a super-cool interior and friendly atmosphere is what makes Wahaca a firm favorite of London-ers. Open since 2007, Wahaca re-creates the fiery flavors found in the food markets of Mexico using only the finest locally-sourced produce and seasonal ingredients. With everything from Tacos and Tostadas to Enchiladas and Burritos on offer, diners can choose to share smaller dishes with friends or indulge in a bigger plate with a side. If you're stuck for choice, we highly recommend ordering the Wahaca Selection: a scrumptious mix of their favorite plates for just £19.95.
Wahaca can be found in several locations across London; check the website for details: wahaca.co.uk
Next time you're in London and looking for a bite to eat, check out one of our favorite Mexican restaurants. Still peckish? Then make sure you book yourself onto an Eating London food tour in Shoreditch – you won't be disappointed!