8322 Views
If you find yourself waking up on a Monday morning in Amsterdam, you should consider yourself lucky! This gem's got more than enough events, shops and museums to last you a lifetime… but even on a Monday, when some shops and attractions are closed, there's more than enough to keep you occupied. Let's get started!
Stop 1: Vintage and Antique Market at Noordermarkt
If the darling little square and magnificent people-watching opportunities aren't enough to get you out of bed for this morning market, the fantastic variety of vintage clothing and antiques should be. Spend the morning scouring racks of fur coats, piles of leather boots, and someone's old family heirlooms.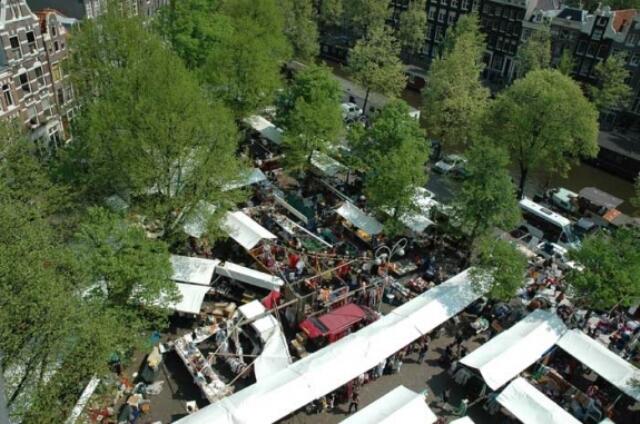 Noordermarkt (at the corner of Westerstraat and Prinsengracht)
noordermarkt.info
Open: Mondays only 9 am – 1 pm
Once you're bargained out, join all your fellow shoppers at Winkel (on the corner of Westerstraat) for a massive slice of decadent apple pie served alongside a mountain of whipped cream. Don't get discouraged if you have to wait for a table – it's totally worth it!
If you still somehow haven't sated your shopping appetite, don't worry. Just a short walk from the market, you can work your way down Haarlemmerdijk and Haarlemmerstraat, where you'll be treated to funky boutiques, cozy cafes, specialty cheese shops, and vintage valhallas.
Stop 2: Dabble in a little Dutch culture
If you didn't fit in all the museums you wanted to see over the weekend, no need to worry: almost all of the big ones, including Anne Frank House and everything on Museum Square, are open on Mondays.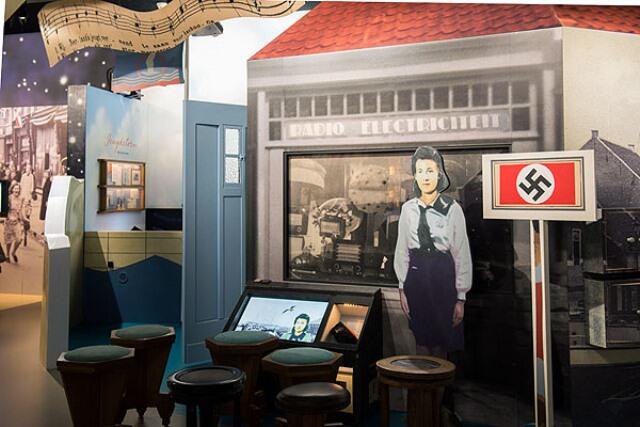 If you want to go off the beaten path, I'd recommend 3 stops: If you're curious about what life was like for those living under occupation during WWII, you might be interested in the Resistance Museum near Artis Zoo. Here you'll learn about some of the ingenious methods used by the Dutch Resistance, in addition to what happened in then Dutch-controlled Indonesia during this period.
Plantage Kerklaan 61
+31 (0)20 620 2535
verzetsmuseum.org
Monday Opening Hours: 11 am – 5 pm
Second, stop in at Museum van Loon on the Keizersgracht to take a peek inside a traditional canal house. Take a few minutes to absorb the quiet atmosphere over a cup of coffee in the opulent garden.
Keizersgracht 672
+ 31 (0)20 624 5255
museumvanloon.nl
Monday Opening Hours: 10 am – 5 pm
Finally, history buffs definitely shouldn't miss a visit to Amsterdam Museum… but if you're short on time, you can also take a walk through their free gallery and marvel at the bizarre gable stones hanging on the wall close to the entrance.
Kalverstraat 92
+31 (0)20 523 1822
amsterdammuseum.nl
Monday Opening Hours: 10 am – 5 pm
Step 3: Chill canal-side
Just across from the historic Bushuis (former headquarters of the Dutch East India Company) and a stone's throw from the chaos of the Red Light District, Cafe de Engelbewaarder on the Kloveniersburgwal is a favorite hangout of university students, who flock from the nearby campus to its ample canal-side terrace. If the elusive Dutch sun is remaining incognito during your visit, just pop into the cozy interior and enjoy one of the 15 Belgian beers on tap.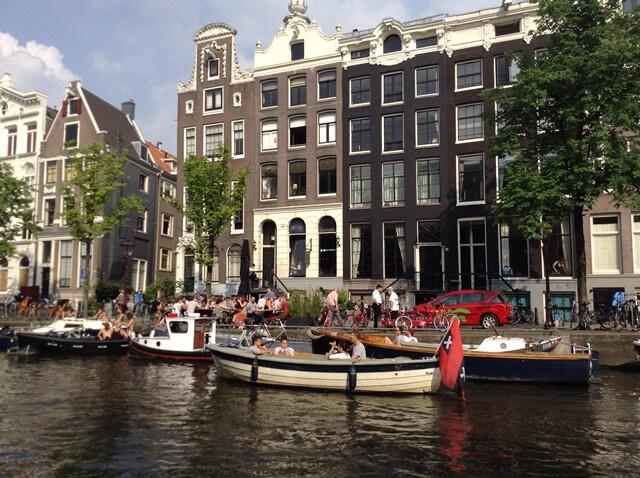 Kloveniersburgwal 59
+31 (0)20 625 3772
cafe-de-engelbewaarder.nl
Monday Opening Hours: 10 am – 1 am
Stop 4: Dinner and a (free!) show at Zaal 100
Just a short walk from Westerpark, you'll stumble upon Zaal 100: a relaxed, unpretentious building that's a bit of everything, from restaurant to podium to gallery to workshop space. Every Monday evening, you can indulge in a 3-course vegetarian meal for the unreal price of €8, followed by a free concert by an up-and-coming singer-songwriter or acoustic act. Expect the unexpected… you won't be disappointed!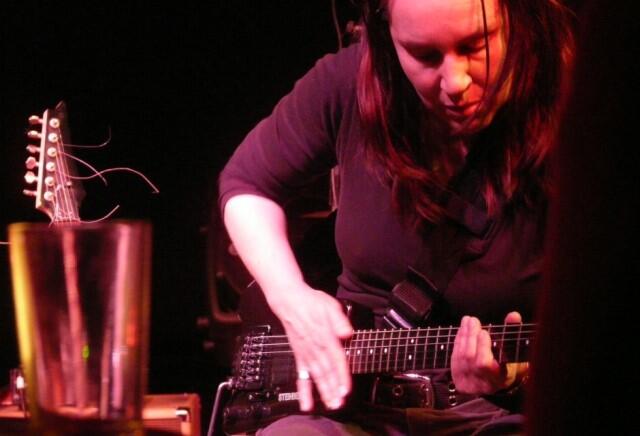 De Wittenstraat 100
+31 (0)20 688 0127
zaal100.nl
Monday Opening Hours: 6 pm till late
Stop 5: Modern Classics at Kriterion Cinema
Ok, you might be a bit worn out after the wonderful day I planned for you… but don't go back to your hotel yet! We've still got one more stop: Kriterion, an art-house cinema and haven for the young and devastatingly hip. Snag a ticket for the "Modern Classic," a Monday special show which could be anything ranging from a Hitchcock movie to an epic Japanese retelling of King Lear. Whatever it is, you're definitely in for a treat. While you wait for the movie to start, sample a beer from a local brewery in the cozy little cafe.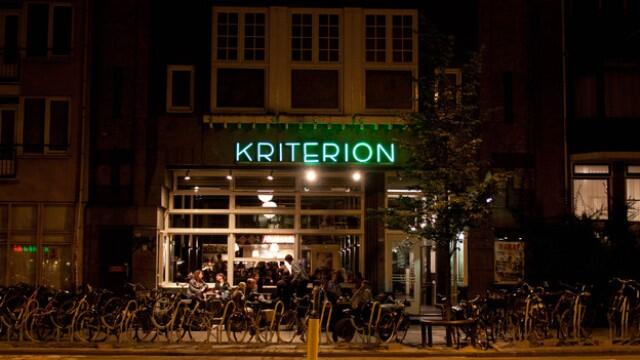 Roetersstraat 170
+31 (0)20 623 1708
kriterion.nl
"Modern Classic" show starts at 10 pm on Mondays