7085 Views
After eating all that delicious Czech food and drinking the best beer in the world, it's time to burn off some calories! Walking around town exploring the beautiful sights is one way to do it, but we have something better for you: dancing! Don't be shy: in Prague, you can forget all your insecurities when it comes to busting those moves. We promise you the mood at the dance clubs is so contagious you may even find yourself dancing on the bar (it wouldn't be the first time)!
So, where are the best places to shake those hips?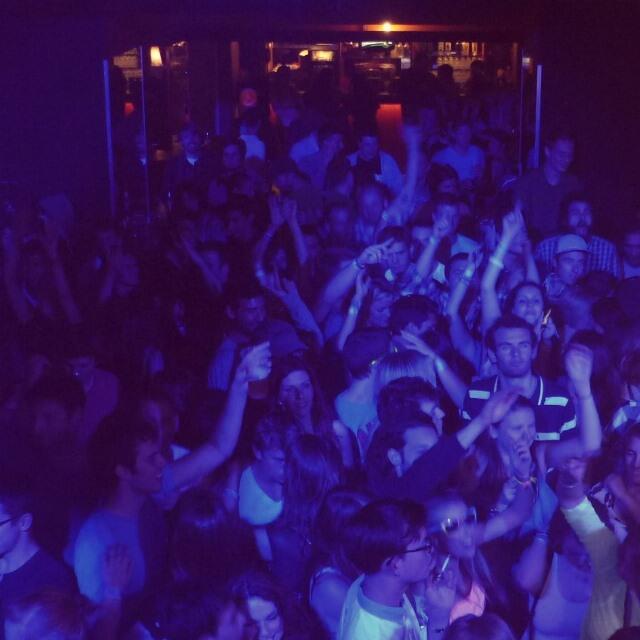 Prague's Best Nightlife & Clubs
Nebe cocktail & music bar 
Nebe has three locations, but we believe the original Nebe at Křemencova is the winner. It's located on a side street right in the city center (so it's easily accessible by public transport) and many locals love it. Every Friday (and Saturday) night this place is rocking. It all starts with Happy Hour when selected cocktails are going cheap until 8 pm. The party usually starts around midnight, but if you're feeling confident you can start dancing earlier –the DJ is always ready to play your favorite hits! Not only do they play the current Top 40; the music takes you everywhere from Africa to Asia. And the best thing? Since this club is in the basement, there is no signal so you may as well leave your phone at home and dance the night away (with no embarrassing photos the next day)!
Křemencova 10, Prague 1, NovéMěsto
608 644 784
nebepraha.cz/kremencova
Open: Mon 6 pm – 2 am; Tue – Thu 6 pm – 4 am; Fri and Sat 6 pm – 6 am 
Lucerna
If you decide to go out dancing in Prague, Lucerna—which happens every weekend—must be on your list. This club belongs to the Prague scene just as much St. Vitus Cathedral belongs to the Castle. You do have to pay to get in (a fee is not very common in Prague) but the drinks are cheap and the fun is never-ending. Coming here is like stepping into the time machine that takes you back to the 80s and 90s–not just in terms of the music, but the visuals too. It really is an experience you must–well–experience!
Vodičkova 36, Prague 1, StaréMěsto
224 215 957
lucerna.musicbar.cz
Open: Mon – Sun 8 pm – 3 am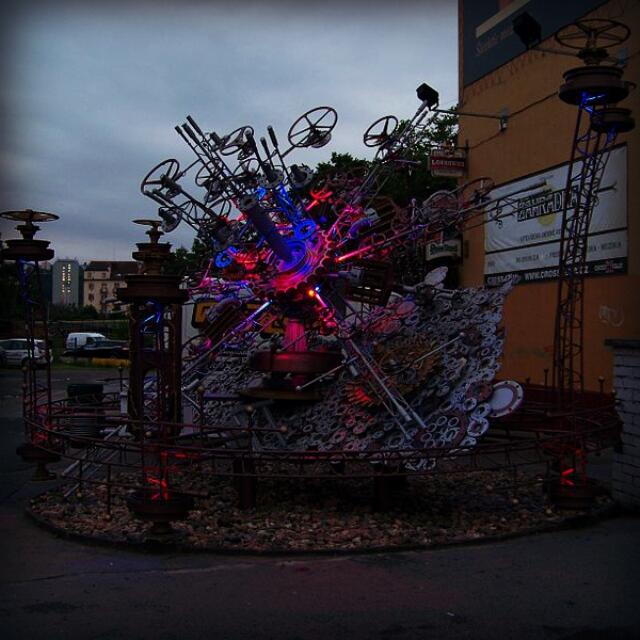 Cross Club
This place may be the weirdest club you will ever visit in your life, so we strongly suggest you do while in Prague. Why weird, you ask? The décor is truly unique: everywhere you look, something is spinning, blinking or shaking. The design is so hard to describe –you simply need to lose yourself in it. Cross Club is a labyrinth with two stages and many bars; it is cheap, fun, always changing, and serves inexpensive fast food (in case you get hungry) and drinks. What's more, the club is always putting on events (talks, concerts, etc.) that you can visit for free.
Plynární1096/23, Prague 7, Holešovice
775 541 430
crossclub.cz
Open: Sun – Thu 6 pm – 4 am; Fri and Sat 6 pm – 6 am
Náplavka and Bajkazyl
In the summer (especially at night) this place is buzzing with people. Some are here to get a drink; some go for a run along the river; others are here to listen to the DJ. Locals mix with visitors and Náplavka turns into the perfect location for speed dating – simply because there's no time for long chats! The crowd takes you away before you get to exchange numbers.
Right next to Bajkazyl (a very cool bar with delicious cider, beers and snacks) is where the dancing happens, however. The spot under the bridge belongs to the DJs, and they sure know how to get you moving. Salsa, techno, you name the style! They play it all and you soon find yourself swaying to the rhythm, with a smile on your face. And all of this under the familiar sight of Prague Castle. Perfection.
Rašínovo nábřeží, Prague 2, NovéMěsto, Podskalí
bajkazyl.cz
Open: Mon – Sun from 12 pm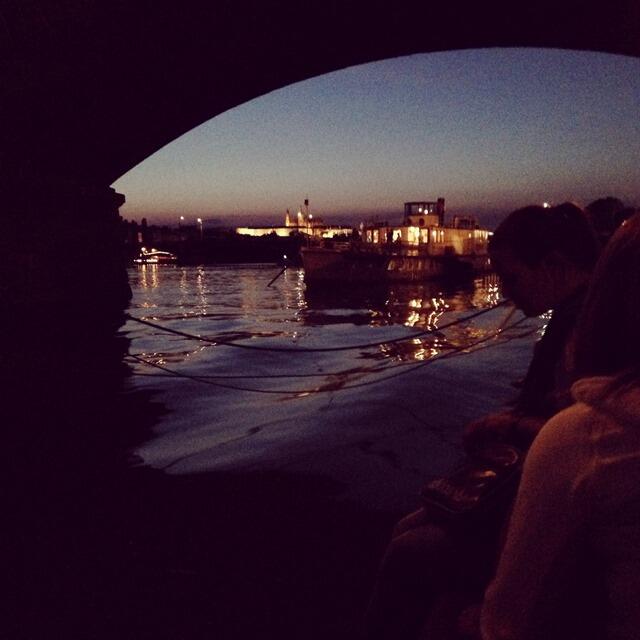 A night out in Prague is a night you will never forget…