5174 Views
Amsterdam has seen a street food revolution in recent years. Although the days of herring and fries are by no means numbered, there are new kids on the foodie block that have brought a breath of fresh North Sea air into the street food scene. While meals on wheels were once a rather tasteless affair, they have now become synonymous with Amsterdam's annual street food festival: Rollende Keukens. Usually held over the Ascension Day weekend (Hemelvaartsdag), it draws mobile food vendors from across Europe to the Dutch capital. But even if you are visiting at another time, you might still be able to feast your eyes on some of the quirky vehicles at the monthly NeighbourFood Market. Don't want to miss out on the traditional street food that Amsterdam has to offer? Don't worry, we'll tell you all about that, too!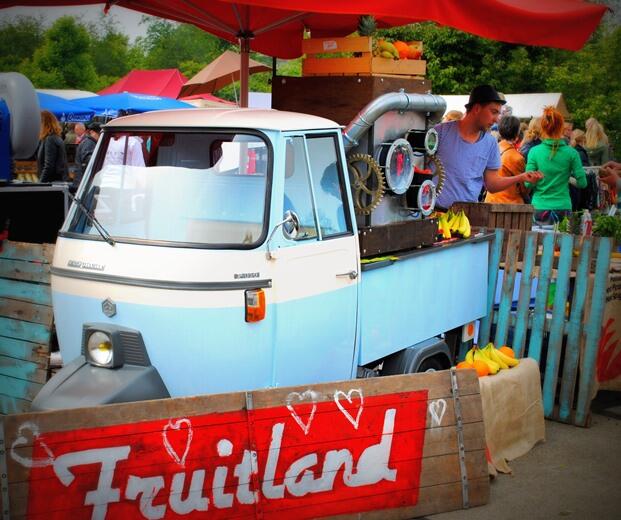 Modern Food
The NeighbourFood Market is a recent addition to Amsterdam's vibrant market scene. Hosted once a month around the Westergasfabriek, this market showcases the best street food Amsterdam has to offer. Oysters with Czech champagne, "Steam Punk" popcorn, pulled pork sandwiches, "Whoopie pies," and home-made spekkoek (Indonesian layer cake) with "slow" coffee… One never quite knows what will be on offer but everyone gathers to sample the varying delicacies from near and far. This market really is an outing to any foodie's taste.
For dates and location check the website.
Traditional Food
Fries
There is a plenitude of fries stalls to be found in Amsterdam, but there is only one place that has been around since 1887. Vleminckx is a hole-in-the-wall that serves thick-cut Flemish fries, Vlaamse frites, proclaimed to be the best in town. While you join the queue, you'll have plenty of time to familiarize yourself with the extensive selection of sauces. How about the spicy Samurai? Or the traditional fritessaus, a less fatty, slightly sweeter type of mayonnaise. Or if you feel particularly daring, go for the deadly combo of mayonnaise, satay sauce and raw onions known as Oorlog, meaning (bizarrely) war.
Vleminckx
Open Mon–Sun 12 pm–7 pm
Voetboogstraat 31
Kibbeling
Once you've tried the obligatory herring, it's time to move onto kibbeling: deep-fried chunks of white fish served with remoulade. Kibbeling is usually sold from street vendors' carts at the many markets that spring up around town. During the week, you can find it on the Albert Cuyp market or at the vishuisje on the Spui; and on Saturdays it's available from a stall on the Noordermarkt farmers market.
Loempia
A history of colonization shapes the Dutch food landscape to this day. Over the years, Surinamese and Indonesian dishes have become firm favorites of the Dutch and none more so than the loempia. A spring roll with varying fillings, it's eaten as a quick snack during the obligatory visit to the weekend market or as part of the beer and nibbles combo known as borrel.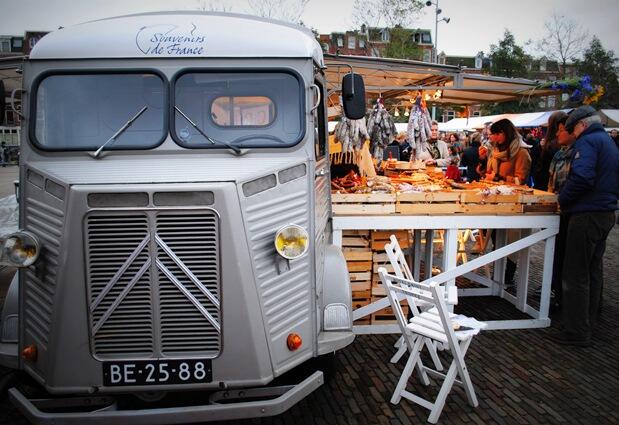 Seasonal Food
They pop up in late November and disappear again with the New Year: Oliebollen stalls. No Dutch New Year's Eve would be complete without these fried dough balls (a lot like doughnuts but without the hole) that can be bought with or without currants, krenten. And while you're there, try an appelflap, too. This pastry turnover is filled with apple compote and topped with caramelized sugar – just too good to resist!
Oliebollen stalls appear in various locations dotted around the city but the ones that show up without fail are on Leidseplein, Museumplein and Ferdinand Bolstraat.