2831 Views
Summertime is BBQ time, and even during your city trip to Amsterdam you don't have to miss out on this al fresco cooking craze. Most supermarkets sell single-use BBQs and there are plenty of markets where you can pick up some fabulous fresh produce perfect for grilling. Beware, though, where you light your fire as the rules for BBQ-ing vary from park to park. Since we don't want your summer dining experience to go up in smoke, we've compiled this list for you with Amsterdam's parks and their rules for BBQ-ing, as well as a couple of BBQ restaurant options for when the Dutch weather is not quite on your side.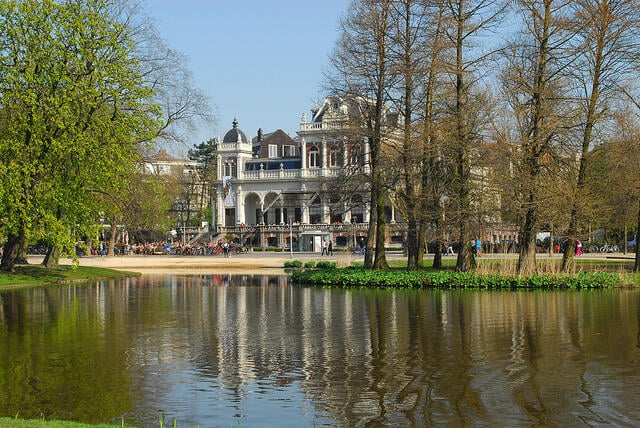 Parks without BBQ restrictions
Park Frankendael
Albeit one of the lesser known of Amsterdam's park, Park Frankendael is well worth a visit. A 17-century estate, the centerpiece of this romantic park is the House Frankendael and its surrounding period gardens. Every Sunday at 12 noon you can join a free tour. Afterwards, find yourself a secluded spot and light your BBQ. And if your burgers accidentally turn to charcoal, there is help at hand in the form of one of Amsterdam's best restaurants, de Kas (meaning the Greenhouse) which is located in the park.
Oosterpark
Shop for your BBQ ingredients at the multi-cultural Dappermarkt and then take your provisions to Oosterpark. It offers a great playground with wading pool to keep the little ones entertained while you give undivided attention to whatever's cooking. If you're lucky, you'll be there during one of the great festivals and events hosted in Oosterpark, like the camping weekend during which the neighborhood gets together to turn their park into an outdoor living space where neighbors get to know each other.
Rembrandtpark
If you find the popular Vondelpark too crowded, you might like to escape to the nearby Rembrandtpark. It's a quiet oasis that's home to several ponds and Amsterdam's oldest petting zoo, and often plays host to multi-cultural events.
Parks with designated BBQ areas
Flevopark
If you fancy taking a refreshing dip between your burgers, Flevopark is the place for you. It offers nature swimming in the t'Nieuwe Diep lake when the going gets too hot. The designated BBQ-ing spot is right by the water between the Jenever distillery and the tennis courts. 
Westerpark
Westerpark is the hip and happening place in Amsterdam, and there's always plenty going on. BBQ-ing is allowed in the old part of the park, surrounding the pond.  You'll find concrete tiles to place your BBQ on around the statue of a woman bending over backwards. In that area are also metal drums to dispose of your hot coals afterwards. And once the food is gone and the night is still young, why not catch a movie at the Ketelhuis or dance the night away to live music at Pacific Park.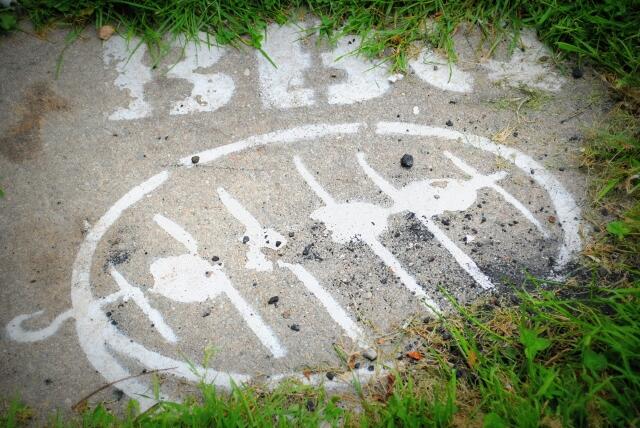 Vondelpark
Amsterdam's busiest and most picturesque park has two designated areas for BBQ-ing.  One area is located between the Vondelpark Paviljoen and the Blauwe Teehuis, the other is between the largest pond and the Open Air Theater. You can also check the maps which are located at every entrance.
When the weather fails but you still fancy a BBQ
Julius Bar & Grill
BBQ-ing and smoking are all the rage at the moment and nowhere is that as obvious as at Julius Bar & Grill. The centerpiece of this BBQ restaurant is a glass box that houses the kitchen with an open-fire grill. Other special features are the impressive wine display and the dry aging cabinet. What's great about this grill restaurant is that their menu is not limited to meat, but also includes a good selection of fish dishes from the grill as well as a few vegetarian dishes.
Ceintuurbaan 256-260
juliusbargrill.nl
Kitchen open: Mon – Fri 5 pm – 10.30 pm; Sat and Sun 5 pm – 11 pm
Yokiyo
Fancy a different kind of BBQ experience? Then try the Do-it-Yourself Korean BBQ at Yokiyo. It's best enjoyed with a group of friends because then you'll get to sample many of the BBQ dishes; and that's crucial because the choice will be a difficult one. Marinated duck, pork belly, garlic and chili prawns. Who can opt for just one of those, I wonder…
Oudezijds Voorburgwal 67
yokiyo.nl
Open: Tue – Thu 6 pm – 10 pm; Fri and Sat 6 pm – 11 pm