27444 Views
Heading to Amsterdam? I bet you've already made a list of all the Dutch cuisine you can't wait to try. Chances are herring, gouda and stroopwaffle are all on that list (and for good reason – they're all delicious!) but you might know less about the abundance of Surinamese food in Amsterdam.
What is Surinamese Food?
To answer this question, we need to take a look at its history. If you're sitting comfortably, I shall begin.
Bordered by French Guiana to the east, Guyana to the west and Brazil to the south, the South American country of Suriname is a former Dutch colony. After the abolition of slavery in 1863, Dutch plantation owners in Suriname needed a new source of labor, so they encouraged workers from the Dutch East Indies (Indonesia) to start a new life in South America. Today 14% of the Surinamese population are Javanese – Java being the fourth largest island in Indonesia. This is the reason you'll often see Surinamese cuisine listed alongside Indonesian.
It's because of this colonial past, that Surinamese food is hard to define. The people are some of the most diverse in the world. Suriname is a melting pot of Indian, African, Javanese and Chinese settlers – and you'll find all these influences in the country's cuisine. Here's a list of our favorite Surinamese restaurants in Amsterdam followed by a handy guide to Surinamese food so that you know what to order when you get there!
Top 5 Places to Eat Surinamese Food in Amsterdam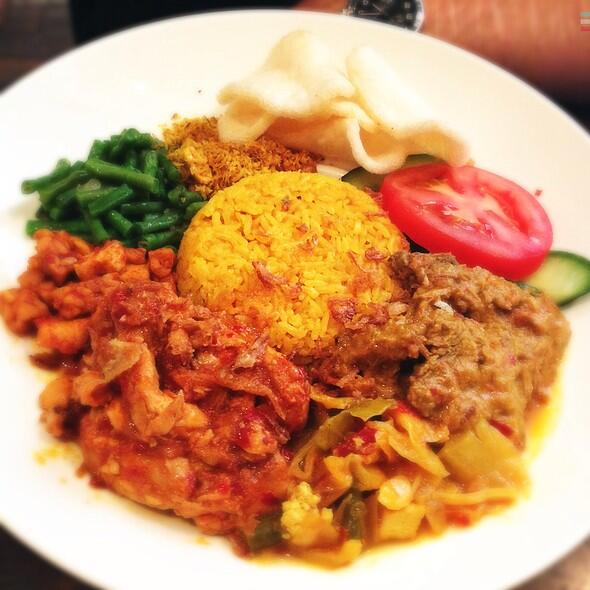 After a walk through De Pijp's Albert Cuyp Market head here for lunch. This restaurant has been serving up quality Surinamese / Javanese food since 1978. The restaurant is small but very popular and they don't take reservations so expect a bit of a wait if you head there on weekends. Look forward to generous portions and reasonable prices!
Address: Gerard Doustraat 39
Opening times: Mon-Sat: 11am-10 pm; Sun: 1pm-10pm.
A perfect place to grab lunch or dinner to go. The tiny hole-in-the-wall owned by Henk van de Weerd and Juliet Chang specialises in Surinamese-inspired sandwiches, snacks, roti, rice and bami/nasi specialties. You can visit Swieti Sranang on both our Jordaan Food Tour and our Jordaan Food & Canals Tour – you've got to try the satay!
Address: Brouwersgracht 125
Opening times: Mon-Fri: 12pm – 9pm; Closed Sat & Sun.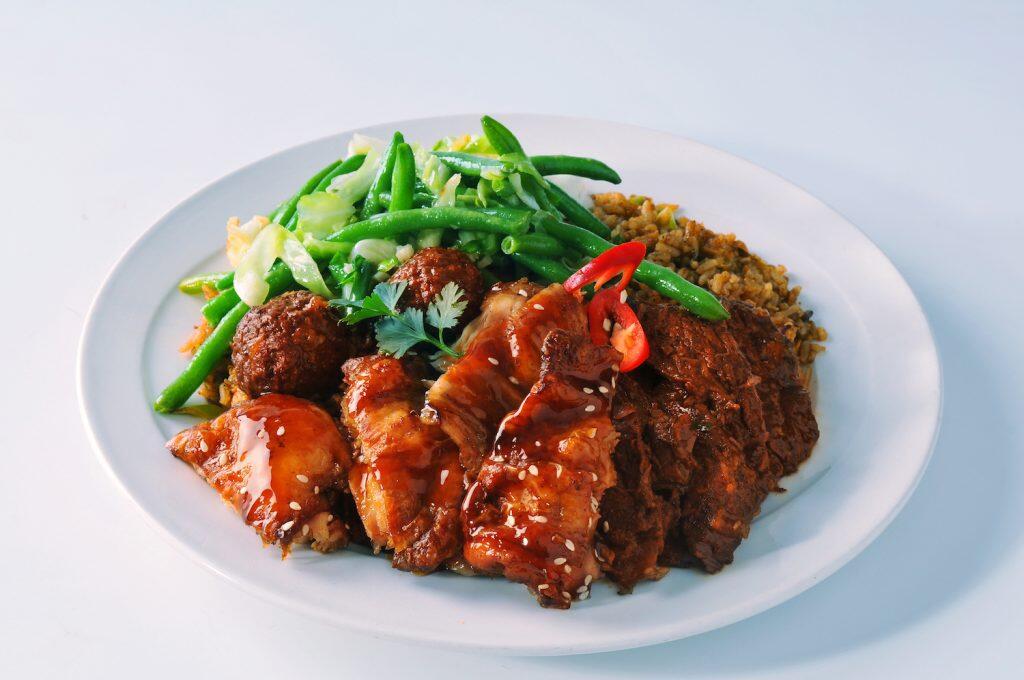 Tokoman specializes in traditional Surinamese dishes. This is where you need to head if you're looking for a quick, tasty and fresh lunch or evening meal. They serve delicious sandwiches, as well as rice and noodles with meat or vegetables.
Address: Waterlooplein 327
Opening times: Mon-Sun: 11am – 7pm.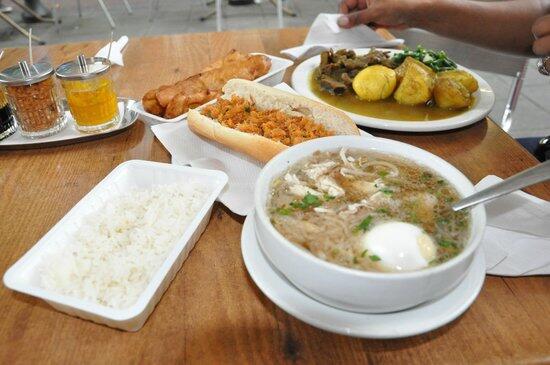 Named after a town in Suriname, this simple restaurant serves up a mixture of Surinamese and Chinese food. It has friendly staff and is excellent value for money. Try the Tjauw minh (thin noodles with meat and vegetables) and the gado gado (vegetables smothered in peanut sauce). 
Address: Albert Cuypstraat 69
Opening times: Tue-Sun: 10:30am-10 pm; Closed Mon.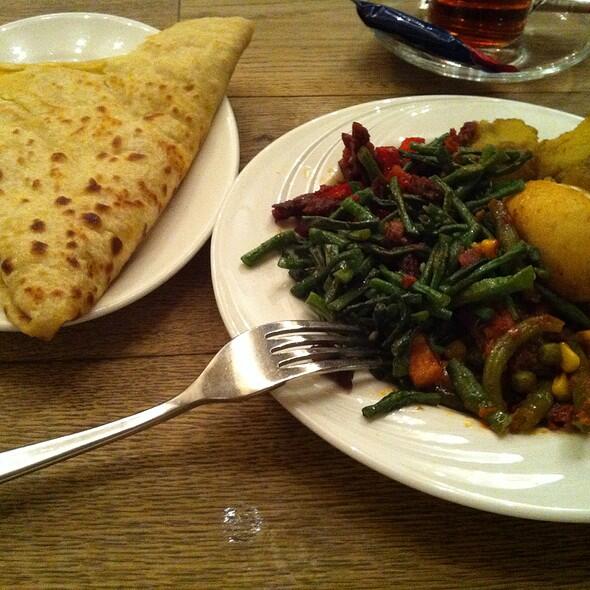 According to locals they serve the best Roti dishes in town – and you have the option of meat or vegetarian versions. Don't miss your chance to try the traditional Surinamese soda called "Fernandes" if you stop by this popular eatery.
Address: Wijttenbachstraat 290
Opening times: Mon-Sun: 12pm-10pm.
A Handy Guide to Surinamese Foods
Broodje Pom
Pom in a bread roll, "but what's pom?" I hear you cry. Pom is a traditional Surinamese specialty – chicken, the root of the tayer plant and citrus baked in the oven.
Bakabana
Friend plantain with peanut sauce.
Roti kippenbout
Roti bread with chicken curry.
Bara
Think – spicy, herby doughnut. Dip in sauce or top with your favorite topping.
Moksi Meti
Roast pork and chicken served with rice.
Pindasoep
Spicy peanut soup.
Her Heri
A stew of cassava, sweet potato, plantain and salted cod.
Learn More & Try Surinamese Cuisine on our Amsterdam Food Tours
Hopefully that gives you a brief understanding of Surinamese cuisine, and what you can expect to try. You can also read more about how Surinamese cuisine is closely linked to Indonisian cuisine in Amsterdam in this article about the Top 5 Indonesian Restaurants in Amsterdam. And don't forget, you can try some Surinamese food on both our Jordaan Food Tour and our Jordaan Food & Canals Tour!