4479 Views
Summer in the city is all about keeping cool. And once you have been on your Eating Amsterdam Food Tour and have taken in all the sights, there might be nothing that you'd rather do than take a dip. Luckily, Amsterdam is well equipped for the occasion, offering four outdoor pools and plenty of places to relax by the water.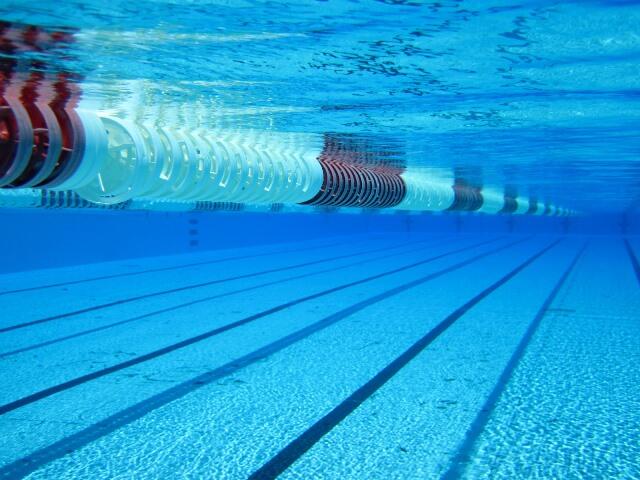 Outdoor Swimming Pools in Amsterdam 
Flevoparkbad
Arguably the nicest of Amsterdam's outdoor swimming pools, the Fleovparkbad is sadly under constant threat of closure due to a lack of members. To show your support, head to Amsterdam's East (Oost) where the Fleovparkbad offers an Olympic-size pool, a children's pool with water features and slides, as well as a paddling pool for toddlers. The pool is surrounded by lots of greenery for a spot of sunbathing in between laps, and also offers a large playground to keep the little ones entertained.
Insulindeweg 1002
Flevoparkbad.com
Open: April – September, daily from 10 am – 5. 30 pm; if it is warmer than 77°F (25°C) the pool stays open until 7 pm during the week 
Mirandabad
The Mirandabad is a great place on a day when the weather is a little changeable because it offers both an indoor and outdoor swimming pool. Inside you'll find a subtropical swimming landscape housed under an impressive glass dome. It offers a multitude of slides, water features and even a wave machine.
Outside you'll find two large swimming pools and a children's pool with a huge pirate ship. It'll make you wish you were a kid again.
De Mirandalaan 9
Mirandabad.nl
When it is 73°C (23°C) or over, the indoor pool closes and the outdoor pool is open from Mon – Fri 10 am – 9 pm, Sat – Sun 10 am – 4 pm
Brediusbad
Fancy a little spot of naked swimming? Head to the Brediusbad on Tuesdays and Thursdays between 7 am and 9 am and you can do just that. Outside of those times you need to keep your swimming gear on when you take a dip in the outdoor pool or sunbathe on the surrounding lawn.
Spaarndammerdijk 306
west.amsterdam.nl/kunst_cultuur_en/sport-bewegen/zwembaden/brediusbad/
Open: May – September, Mon – Fri 7 am – 6.30 pm; Sat – Sun 12 pm – 6.30 pm
Sloterparkbad
One of the biggest swimming complexes in the Netherlands, the Sloterparkbad is the venue for the Amsterdam Swim Cup and training location for Amsterdam's national swim team. And you can share their incredible facilities, including an Olympic-size indoor pool, whirlpools and diving pools, and a 5-hectare outdoor water landscape. And once you've had enough of swimming, you can relax by the waterside bar.
President Allendelaan 3
sloterparkbad.nl
Open: Mon – Sat 12 – 6 pm, Sun 10 am – 6 pm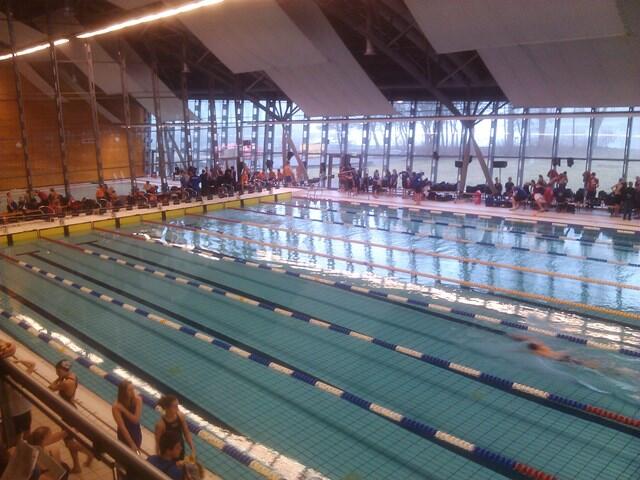 Other Outdoor Swimming in Amsterdam
Varkensbaai, Sloterplas
A stone's throw from the Sloterparkbad is the Varkensbaai, a popular swimming spot for Amsterdammers. It offers a lake, tiny beach and lots of greenery for a picnic. You can also pick up an ice-cold beer at the nearby Hotel Buiten.
Th. J. Lammerslaan 1
hotelbuiten.nl
Gaasperplas
The Gaasperplas is an artificial lake to the southeast of Amsterdam, easily accessible by Metro, which terminates at the station of the same name. Once you reach the stop, you'll find yourself on the north shore of the lake, close to the Gaasperpark. The best swimming spot is at the sheltered beach on the south side. Along the shore you'll find a sailing club, a canoeing club as well as a windsurfing club and dragon boat facilities.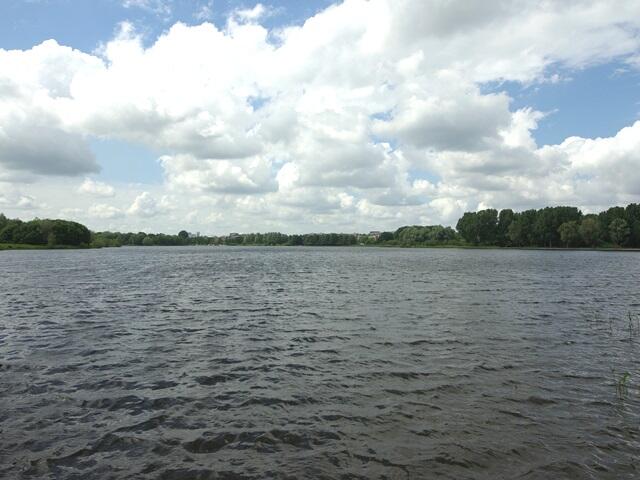 Blijburg
For that seaside feeling in the city, head to Blijburg, Amsterdam's bohemian city beach. Relax by the water during the day, and dance the night away to DJs and evening campfires. The beach is easily accessible by tram 26 from Centraal Station.
Check blijburg.nl for the music program