3497 Views
Tapas are always a good idea, and even more so when one suffers from food-envy. You know that feeling when the dishes arrive and whatever it is that your friends have ordered looks ten times tastier than your own choice? Well, with tapas there's none of that as all the little delicacies are placed in the center and everyone gets to taste a bit of this and sample a bit of that. The trick then becomes to get as many friends to come along as possible, so you don't have to choose between patatas bravas or boquerones fritos but can simply order the whole lot.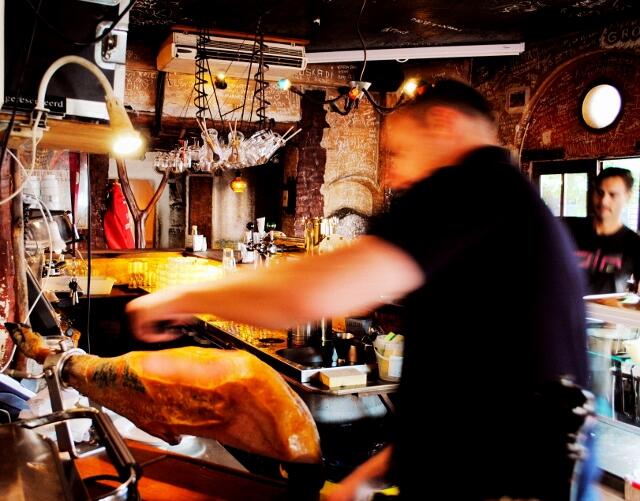 Of course, a city as multicultural as Amsterdam offers a multitude of tapas bars and here's our pick of the best ones:
Pata Negra 2
Pata Negra is probably the mother of all of Amsterdam's tapas bars, and they have 3 restaurants to choose from. One on the Utrechtsestraat in the center, one opposite the Lloyd Hotel in the Eastern Docklands and, our favorite, Pata Negra 2, located near Oosterpark.
The interior is rustic and the tapas much like one would expect them to be served in a cozy bar in Barcelona. A true slice of Spain in Amsterdam. Pata Negra 2 also hosts occasional Flamenco evenings and Sunday is paella day.
Reinwardtstraat 1hs
020 692 2506
patanegra2.nl
Open: Daily 11 am – 12 midnight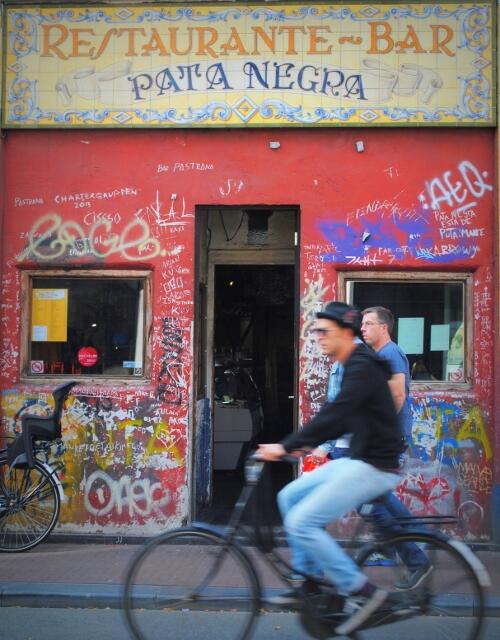 Bar Catala
This tapas bar right in the city center specializes in fish dishes. On weekends, the display is filled to the brim with the freshest catch that goes from the ice bed straight a la plancha (to the grill). Of course, a tapas bar wouldn't be a tapas bar without Serrano ham and chorizo. So rest assured that those will also be on offer but if it's fish or seafood that especially tickles your fancy, this will be the tapas bar for you.
Spuistraat 299
020 623 1141
tapasbarcatala.com
Open: Daily 1 pm – 11 pm 
Restaurante Madrid
Amsterdam's Kinkerbuurt is quickly becoming the city's new foodie hotspot. This autumn, the Spanish market-inspired foodie paradise De Foodhallen is set to open just around the corner from Restaurante Madrid. So if you find yourself exploring this up-and-coming area of town and need a bite to eat, Restaurante Madrid is certainly worth a stop and offers all the classic dishes you'd expect to find at an authentic tapas bar.
Bellamystraat 11
020 489 9375
restaurantemadrid.nl
Open: Tue – Sun 5 pm – 10.30 pm
La Oliva
At Oliva, you won't find traditional tapas but rather pintxos, the Basque country's answer to tapas, generally involving a piece of bread as the base and a small wooden skewer. The feel of the interior is more modern wine bar than rustic charm; matching that is the extensive selection of wines and the contemporary menu, featuring dishes such as grilled halibut and roasted pheasant.
Egelantiersstraat 122 – 124
020 320 4316
laoliva.nl
Open: Sun – Wed 12 noon – 10 pm; Thu – Sat 12 noon – 11 pm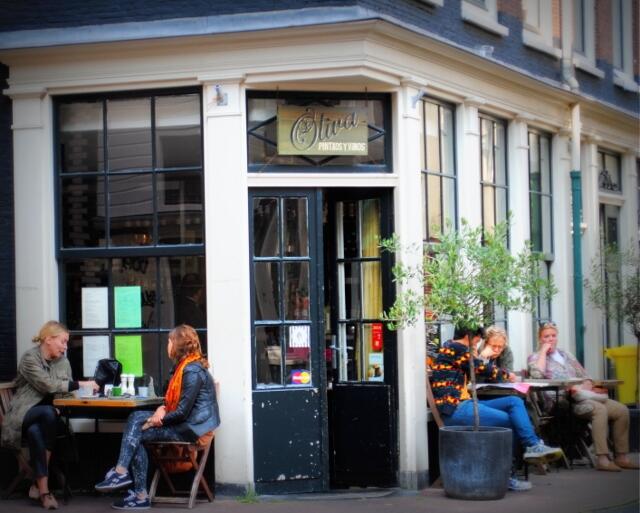 Duende Dos
Still hungry after one of our Amsterdam food tours (we doubt it, but then you never know) or just need a place to rest your weary traveler's feet? Duende Dos is a lovely tapas bar, conveniently located in the Jordaan neighborhood. The live music gigs on the weekends are a favorite with the locals, and the tapas are not to be missed either.
Nieuwe Willemsstraat 1
020 427 0204
cafedos.nl
Open: Tue – Thu 4 pm – 1 am; Fri – Sat 2 pm – 3 am; Sun 2 pm – 1 am (kitchen closes at 11 pm daily)