3419 Views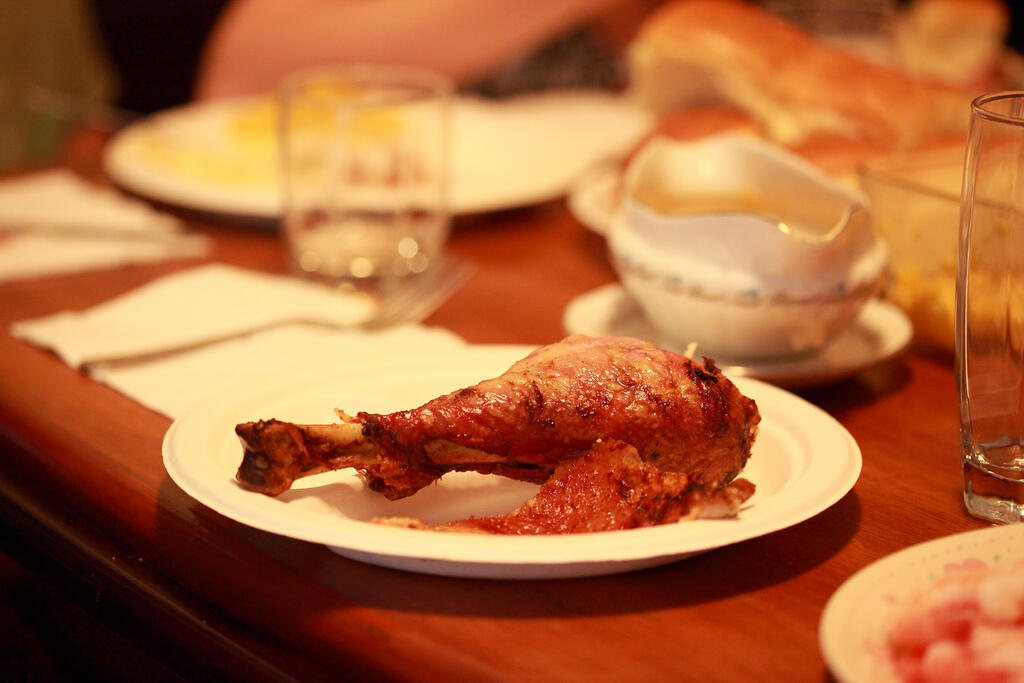 It should be known as the Curse of the Expat: where do you find a big plate of Thanksgiving deliciousness in a city that doesn't celebrate the holiday? It's hard enough that London seems to effortlessly skip from Halloween to Christmas without so much as a spot of stuffing to be seen, but if you don't have a network of friends from the States with whom you can celebrate Thanksgiving, you might be resigned to cold turkey cuts with a side of microwave macaroni and cheese on the third Thursday in November.
Never fear!
We've put together a list of the five best places to enjoy the Thanksgiving festivities, stuffing, cranberry sauce, turkey, and all. If you're looking for a place to celebrate Thanksgiving in London, look no further!
Where to eat Thanksgiving in London
Joe Allen
If you're used to family theatrics during the holidays, Joe Allen might be a good bet for Thanksgiving! "The food is always American…and the service is always relaxed" at Joe Allen, so slide into a comfy chair, enjoy the theater-centric decor, and dig into a hearty meal to celebrate the holiday with a set menu!
joeallen.co.uk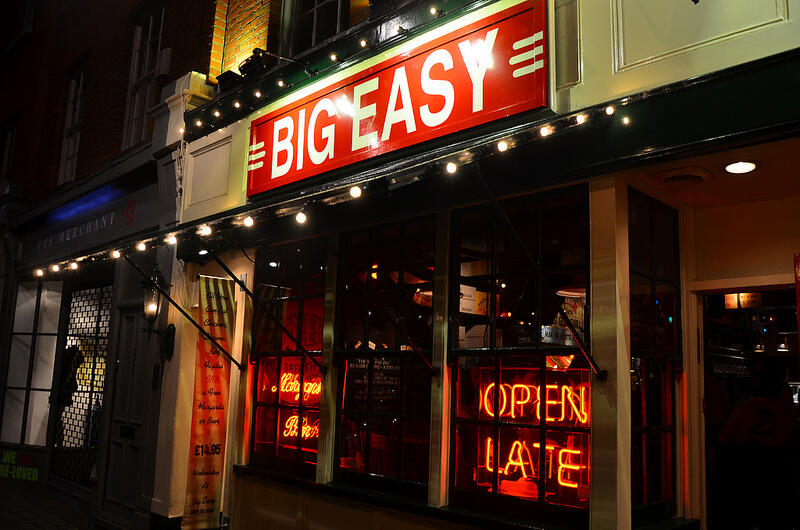 Big Easy
BBQ and lobster don't immediately come to mind when you think of Thanksgiving, but when the motto is "Good food, Served right", there's no way to not be intrigued. As a self-described beacon of "homesick wandering Yanks", Big Easy will play host with a multi-course set menu available on Thanksgiving night.
The Breakfast Club
Thanksgiving at The Breakfast Club might be a necessity just for the pie alone. The three course meal, available at £25 per person, starts with sweetcorn and bacon fritters or roquette, grilled pepper and a goat's cheese salad followed by your choice of roast turkey or a courgette and mac and cheese combination. Wash everything down with a pecan pie or apple cobbler, and just for a second you might forget that you're not home!
thebreakfastclubcafes.com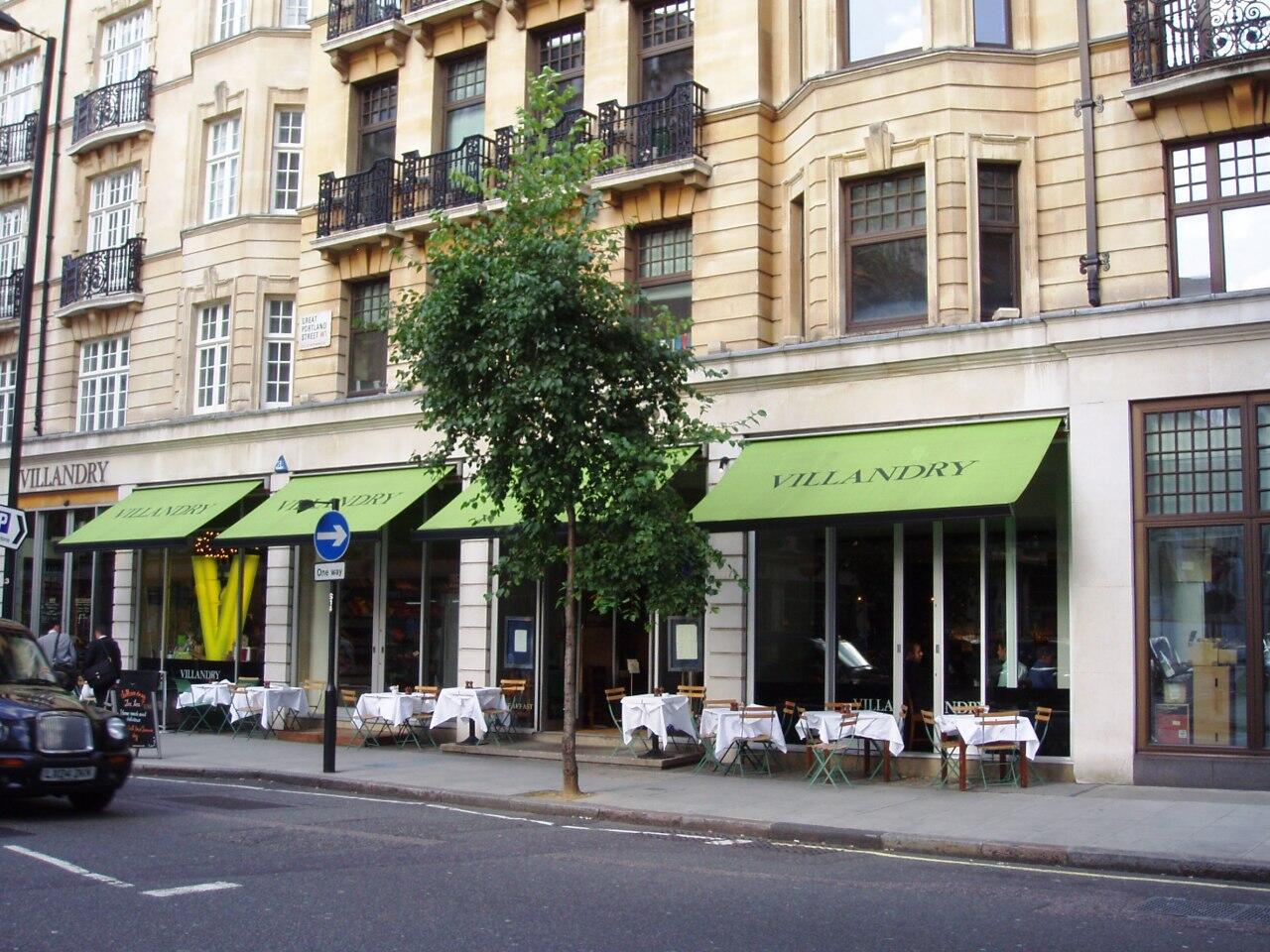 Villandry
Just looking at the Villandry Thanksgiving menu makes our mouth water. For £45 a person, you can enjoy four courses and your choice of turkey, ham, seabass, or a lentil and courgette compote as your main dish. Available at their Great Portland Street location, you'll find yourself surrounded by a beautiful dining experience, which can hopefully be a good stand-in for your family's dining table!
Thanksgiving at Society
For a more hip vibe to go with your meal, The Society Bar & Restaurant is serving up all the traditional Thanksgiving dishes with a side of glamour. Make this a family affair, with set pricing for adults, kids, and a special for the very little ones.
The Society Bar & Restaurant – visitlondon.com
If you're still able to move after all of that stuffing, The American Bar at the Savoy is a must-stop for expats looking for a little slice of home. The cocktails are to die for and the music always has an easy, jazzy vibe.
Whatever you do to celebrate Thanksgiving, make sure your plates are full and that you're surrounded by smiling faces (and possibly lots of cocktails).
Happy Turkey Day!
***
Looking for less American and more English fare? Join us for a tasty walk around east London restaurants for a food tour that will entertain, delight, and satisfy!