1317 Views
The Ultimate Foodie's Guide for Solo Europe Trips
Calling all foodies and solo adventurers! Get ready for the ultimate culinary journey across Europe. Don't be intimidated by travelling alone in a foreign continent, because we've got you covered with a list of the 25 best solo travel destinations. From historic cities to stunning landscapes, these destinations boast a rich food culture that will tantalize your taste buds and leave you craving for more. And what better way to experience all the local cuisines a city has to offer other than joining a food tour? It's a fantastic option for solo travelers in Europe. Not only do food tours offer amazing culinary experiences, but they're also a great way to connect with fellow travelers and receive insider tips from knowledgeable guides. Let's eat our way through Europe, one bite at a time! Pack your bags, grab your passport and let's go!
Culinary Capitals
Rome, Italy: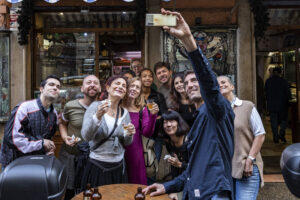 Rome – a foodie's dream destination for solo travel in Europe. Indulge in the mouthwatering flavors of Italian cuisine, from traditional pasta dishes to the best gelato. Rome's rich culinary heritage is as ancient as its history, dating back over 3000 years. Explore the city's vibrant markets, sample local street food, and dine in charming restaurants that cater to solo travelers. Don't miss our Rome food tours for exclusive culinary experiences, pasta-making classes, or Golf Cart food tours to satisfy your gastronomic cravings. With its combination of history, culture, and culinary delights, Rome is the ultimate destination for solo travelers who love food.
Madrid, Spain: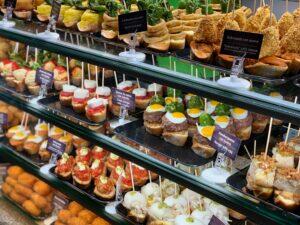 Madrid is a vibrant city and it's one of the best places to travel solo in Europe. From exploring the world-famous Prado Museum to enjoying tapas in one of the many charming plazas, there's something for everyone. Solo travelers can immerse themselves in the local culture and enjoy the city's laid-back vibe. The city is easy to navigate, and the excellent public transport system makes getting around a breeze. A must if your solo travel in Europe will include Spain! Whether you're strolling through the Retiro Park or taking in a flamenco show, Madrid is a city that will capture your heart.
London, England: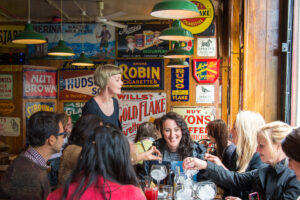 London – a culinary adventure for solo travelers in Europe. Start your journey with a food tour of the scandalous Soho or the vibrant East End, where you can savor flavors from around the world, from Bangladeshi to French Huguenot cuisine. Don't miss the city's iconic tea shops and bustling markets, including Borough Market, Camden, Spitalfields, and Portobello Market, where you can indulge in delicious treats. With safe and convenient transportation options like walking paths and electronic bikes for rent, exploring London's food scene is a delightful adventure you won't want to miss.
Paris, France: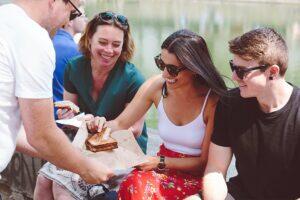 Indulge in the culinary delights of the France's capital, on your solo Europe trip! Take a stroll along the Seine River or relax at a cozy café while savoring world-class cuisine. Join one of our food tours to uncover hidden foodie gems in this sexy metropolis. With options like Europe's largest cinema and the famous flotation center at L'Oasis Meïso, Paris offers plenty of entertainment for travelers. Fall in love with the food, culture, and ambiance of Paris as you embark on a solo travel journey through Europe. Pack your bags and get ready for a gastronomic adventure in the City of love!
Vienna, Austria: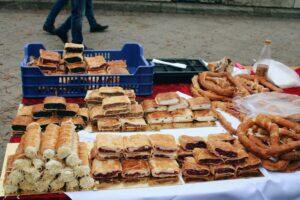 Vienna is a stunning city that's perfect for solo travelers looking for a mix of history, culture, and culinary delights. With its grand architecture and museums, such as the iconic Kunsthistorisches Museum, you'll be in awe of the city's beauty. But it's the local food scene that truly shines in Vienna. Indulge in the city's famous pastries, such as Sachertorte or Apfelstrudel, at traditional Viennese cafes. Take a stroll through the charming streets and enjoy the local coffee culture, known for its unique brewing methods and rich flavors. Vienna is also home to a great food market scene, with Naschmarkt being a must-visit for foodies, offering a wide range of local and international cuisines. Travelling alone in Europe can be an enriching experience, and Vienna is the perfect city to explore solo while indulging in delicious culinary experiences.
Mediterranean Gastronomy:
Palermo, Italy: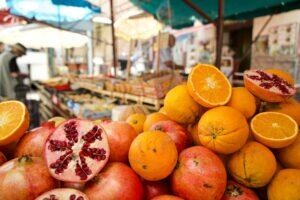 Palermo, the vibrant capital of Sicily, is a perfect destination for solo travel in Europe. This city offers a rich blend of history, culture, and cuisine. With its stunning architecture, bustling markets, and colorful street life, Palermo is a feast for the senses. Foodies will delight in its legendary street food scene, and the city's stunning beaches and crystal-clear waters make it a great place to unwind. Whether you're exploring its narrow alleys, admiring its Baroque churches, or taking in the views from its hilltop vantage points, Palermo is sure to captivate any solo traveler.
Naples, Italy: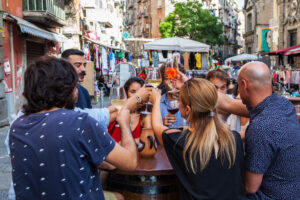 Naples, known as the birthplace of pizza, is a must-visit destination for foodies on a solo trip to Europe. Despite its reputation, Naples is a vibrant and colorful city that offers an authentic culinary experience. The affordable street food scene, including the famous Neapolitan pizza, is a highlight you can't miss. The locals are welcoming, and the social scene is energetic, making it easy to connect with other travelers. If you want to experience it all, join our food tour and you definitely won't regret it! Plus, Naples serves as a base for exploring the stunning Amalfi coast, adding to its appeal as a solo travel destination.
Barcelona, Spain: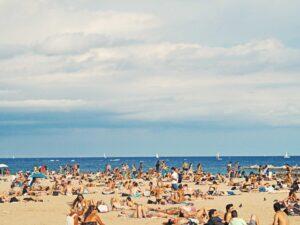 Barcelona is a city most solo travelers will recommend to one another. Known for its thrilling nightlife, you're sure to have an unforgettable time. After a big night, rest up on the stunning beaches and enjoy the sun. The hostel culture thrives in Barcelona so it's an easy place to pick up tips from other travelers and explore the city on a budget. The food in Barcelona is hard to beat. Get a flaky pastry for breakfast, savor fresh seafood by the ocean for lunch, and finish the day conversing with locals over dozens of tapas washed down with sangria.
Athens, Greece: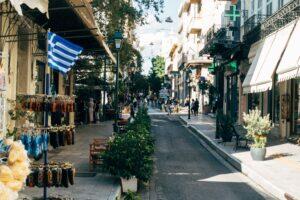 Athens is an ideal destination for solo travelers seeking a mix of history, culture, and food. The rich culinary heritage of Greece can be experienced through delicious street food like gyros and souvlaki, as well as traditional Greek coffee. Exploring the iconic Acropolis and the bustling streets of Monastiraki is a must. The locals are friendly, and the city has a welcoming atmosphere, making it easy to connect with other travelers. Athens offers a unique blend of ancient history and modern charm, making it a top destination for solo travel in Europe.
Nordic Delicacies:
Amsterdam, Holland: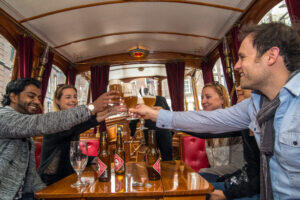 The capital of Holland is a charming and unique city that embrace many solo travelers. With its relaxed attitude Amsterdam is an appealing destination for many. The city's bicycle culture makes it easy to get around and take in the sights, including the canals and beautiful tulip gardens on the outskirts. Don't miss the Anne Frank Museum, the red-light district, and the Sex Museum. Amsterdam is also a food lover's paradise, with a diverse culinary scene that includes traditional Dutch dishes such as stroopwafels, bitterballen, and herring. Join one of our fun and informative food tours to explore the city's trendy Jordaan neighborhood and sample local delicacies.
Copenhagen, Denmark: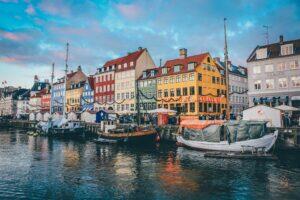 Copenhagen is a perfect city for solo travelers seeking a balance between urban excitement and natural beauty. This capital city is known for its charming architecture, picturesque canals, and cycling culture. Solo travelers can spend their days exploring the city's many museums, galleries, and parks, such as the Tivoli Gardens and the Nyhavn waterfront. Visitors can also take a day trip to the stunning beaches of nearby Amager Strand or explore the historic castles of North Zealand. Copenhagen's food scene is a highlight, with its innovative New Nordic cuisine, bustling food markets, and world-famous restaurants like Noma.
Stockholm, Sweden: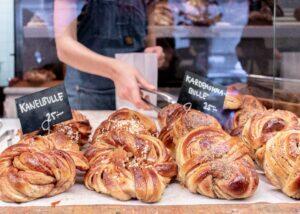 A paradise for solo travelers with beautiful waterfront promenades and islands. Explore stunning scenery, rich history, and modern innovation. Efficient public transport makes getting around easy. Indulge in healthy Swedish cuisine and strong coffee. Stockholm's food scene is a must-try, with its focus on organic ingredients. Don't miss traditional Swedish dishes like meatballs, gravlax, and cinnamon buns, and a thriving coffee culture. Join a food tour to explore Stockholm's food markets, trendy neighborhoods, and hidden culinary gems. Perfect for a solo Europe trip!
Dublin, Ireland: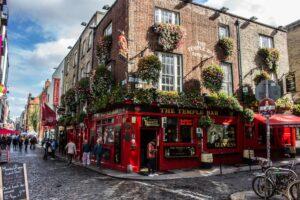 Dublin is a top destination for solo travelers exploring Europe, offering a unique culinary experience. Known for its friendly locals, this vibrant city boasts a rich food culture with delicious traditional Irish cuisine to discover. From hearty Irish stews to fresh seafood and pub fare, Dublin has something to satisfy every foodie's palate. Don't miss the chance to try local specialties like fish and chips or traditional Irish breakfast. Dublin's lively pub scene is also a must-visit, with cozy pubs serving up local brews and live music. With its warm atmosphere and welcoming locals, Dublin is the perfect destination for a solo Europe trip focused on food exploration.
Berlin, Germany: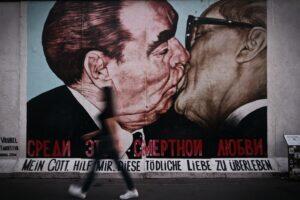 Berlin is a food lover's paradise and a perfect destination for solo travelers on a culinary adventure in Europe. With its vibrant nightlife and multicultural food scene, Berlin offers many delicious options to explore. From mouth-watering street food to diverse international cuisine, Berlin has something for everyone. Don't miss the chance to try classic German dishes like currywurst or schnitzel. Indulge in international flavors at one of the city's many food markets or trendy restaurants. As a solo traveler, you can easily connect with other food enthusiasts at Berlin's food markets or join a food tour to taste your way around the city.
Edinburgh, Scotland: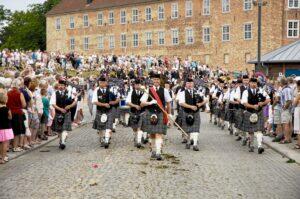 Edinburgh is a historic and charming city that offers a unique culinary experience for solo travelers exploring Europe. With its rich cultural heritage and historic landmarks, Edinburgh offers a diverse food culture that is sure to delight foodies. From traditional Scottish dishes like haggis and Scotch whisky to modern Scottish cuisine with a twist, Edinburgh has something for every palate. Don't miss the chance to explore the city's vibrant food markets, where you can sample local delicacies and meet other fellow food enthusiasts.
Eastern European Eats
Prague, Czech Republic: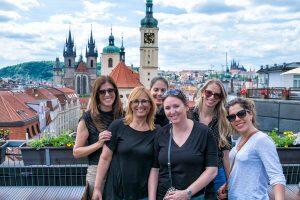 Indulge in a solo foodie adventure in Prague, one of Europe's most affordable and unforgettable destinations. Explore the compact medieval city on foot, taking in the pop-up markets and light festivals. Don't miss the must-see attractions like Prague Castle, Charles Bridge, and the Astronomical Clock. English is widely spoken, making it easy to communicate with locals and navigate the city. Be sure to taste the local beer and experience the vibrant nightlife scene. Prague is a perfect addition to your solo Europe trip, offering a unique culinary experience that won't disappoint. If you'd like to sit and eat where Albert Einstein did, just join our food tour for a unique experience!
Budapest, Hungary: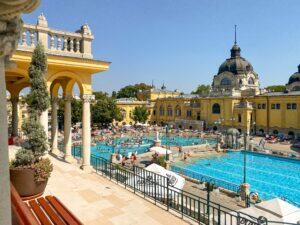 If you're seeking a mix of history, culture, and nightlife, Budapest is the ideal destination for solo travel in Europe. This city boasts stunning landmarks such as Buda Castle, the Fisherman's Bastion, and the Hungarian Parliament Building. Take a dip in one of Budapest's famous thermal baths, like Széchenyi or Gellért Baths, for a truly unique experience. Travelers will also appreciate the vibrant nightlife scene, with a great variety of bars, pubs, and clubs. Budapest offers a perfect blend of food, history, and entertainment for solo travelers seeking an unforgettable Europe trip.
Dubrovnik, Croatia: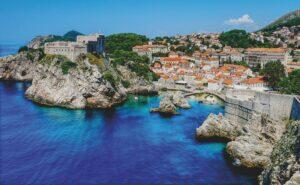 Nestled along the picturesque Croatian coast, Dubrovnik is a stunning destination for solo travelers in Europe. The UNESCO World Heritage Site is known for its historic Old Town, pristine beaches, and crystal-clear waters. Take a walk along the medieval walls and soak in the breathtaking views of the Adriatic Sea. Sample some of the freshest seafood in the world or indulge in local wines. Dubrovnik's compact size and friendly locals make it easy to navigate and feel at home. Whether you're exploring the city's history or enjoying its culinary delights, Dubrovnik is a perfect solo travel destination in Europe.
Krakow, Poland: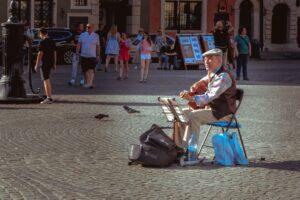 This charming city boasts a well-preserved Old Town, vibrant nightlife, and rich history. Explore Kazimierz, the Jewish Quarter, and visit Wawel Castle for a glimpse into Krakow's royal past. Pay respects at Auschwitz-Birkenau or indulge in delicious Polish cuisine like pierogi and kielbasa. Krakow is a food lover's paradise with a unique atmosphere that's sure to captivate solo travelers. Its friendly locals make it a perfect destination for a solo Europe trip focused on food exploration.
Porto, Portugal: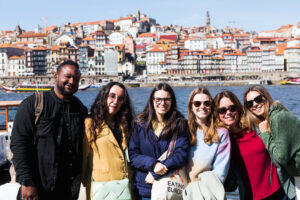 Don't overlook Porto as Portugal's second city! Its picturesque and colorful houses built into the hills, create a unique landscape. Spectacular beaches are just a tram ride away. Explore stunning Baroque churches and the famous six bridges. Indulge in some of the finest seafood in Europe in Porto's Old Town, Ribeira. Hiking trails abound for solo travelers or opt for cheap Ubers for getting around. Don't miss out on the famous dessert wine, Port, invented in Porto. Enjoy it on the stunning riverbanks, on a food tour, or take some home as a souvenir. Porto has it all for an unforgettable solo travel experience in Europe!
Lisbon, Portugal: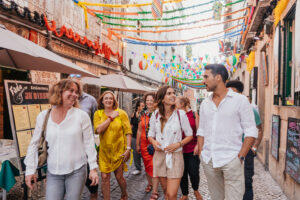 Lisbon has it all for solo travelers on a Europe trip! Immerse yourself in city culture, then escape to tranquil beaches. Enjoy friendly nightlife in this safe city with reliable public transport. Take in panoramic views from the Santa Justa lift or climb the iconic Christ the King statue. Nearby towns are easily accessible by affordable trains, including the historic Belem neighborhood with its tower and monastery. Combine culture and cuisine with an Eating Europe food tour by foot or Tuk Tuk to savor authentic Portuguese food. Lisbon is the perfect destination for a solo travel experience that combines history, stunning architecture, and delicious cuisine!
Seville, Spain: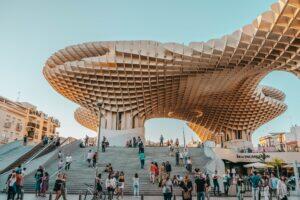 Discover the authentic charm of Seville, Spain, on your solo Europe trip! With its stunning architecture, vibrant culture, and breathtaking plazas, Seville is a perfect gem of a city. Explore the winding streets of the old town, visit the world's largest Gothic cathedral, and catch a local flamenco show for a unique cultural experience. Don't miss the chance to stroll along the Guadalquivir River or visit the beautiful Alcazar Palace and its stunning gardens. And for foodies, Seville's tapas bars and traditional restaurants are a culinary delight. From its rich history to its delicious cuisine, Seville offers an unforgettable experience for solo travelers seeking an authentic Spanish adventure.
Culinary Delights
Bruges, Belgium: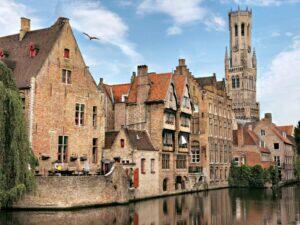 The cobbled streets and traditional canals make Bruges an enchanting stop on your European solo bucket list. It's markets attract tourists from all corners of the world. The city is small enough to travel by foot or boat, and sailing along the canals is the perfect way to appreciate the medieval buildings. It is also essential that during your time in Bruges, you visit a chocolatier. Belgian chocolate is famous across Europe, and in Bruges, you can learn all about how it is produced too. The city is quaint and cozy, and its slow pace and friendly people make it a fitting introduction to Europe as a solo tourist.
Florence, Italy: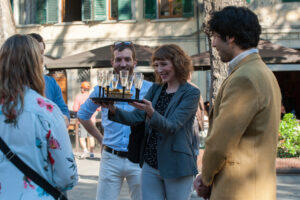 Get lost in the beauty of Florence, Italy, on your solo Europe trip! As the birthplace of the Renaissance, this city is a dream destination year-round. Marvel at the world-class art and architecture at the Uffizi Gallery and the Duomo Cathedral. But Florence isn't just about history – it has modern charm too! Indulge in some shopping with top fashion designers and Italian leather masters. The student culture here makes it welcoming, offering deals at bars and its attractions. Explore the cobblestone streets, indulge in local cuisine, and soak in the vibrant atmosphere of this enchanting city. Experience the city like a local with Eating Europe's expert tour guides or indulge in one of our pasta or pizza and gelato masterclasses to take a taste of Italy home with you.
Strasbourg, France: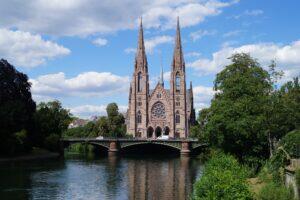 Strasbourg, a picturesque city in France, is an ideal solo travel destination in Europe. Just a short train ride from Paris, Strasbourg offers a charming blend of French and German culture. Home to the European Parliament, it has a cosmopolitan vibe. The gothic architecture, including the stunning Strasbourg Cathedral, is a must-see. Climbing to the top of the tower offers panoramic views. The city is also known for its delicious cuisine, with the Alsace region's culinary delights. As a solo traveler, Strasbourg is captivating with its rich history, diverse culture, and mouthwatering cuisine.
Bring your appetite, and get ready for a mouthwatering solo trip that will leave you with unforgettable memories. Bon appétit, buen provecho, buon appetito, or whatever delicious phrase speaks to you – happy foodie travels!