21767 Views
While it doesn't rain in Amsterdam nearly as often as some believe, rain is certainly no stranger to our streets. A rainy day shouldn't get in the way of a good time here though, as the city is packed with plenty of warm and dry places to have fun on a rainy day. You may have a dry trip, but if not, here are some of the best things to do in Amsterdam on a rainy day.
1. Warm up with a Cup of Coffee
There is nothing better on a rainy day than sipping a cup of coffee, and here in Amsterdam, it's more than just a warm beverage. The city's seafaring traders of centuries past were very influential in helping spread coffee around the globe, and nowadays, the Dutch are some of the biggest coffee drinkers in the world. The big chains are dotted around, but we also have a fantastic scene of independent coffee shops and/or roasters like Trakteren and Lot Sixty One in Oud West, and Sweet Cup in the center of town.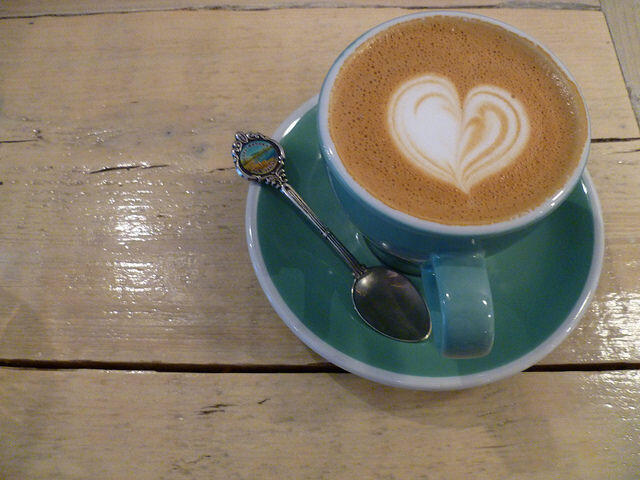 2. Eat Your Way around the World at Foodhallen
Seemingly designed with a dreary and wet day in mind, the Foodhallen at De Hallen is the place to go for food when it's wet outside. This refurbished tram depot is home to a grand hall of over 20 food-truck style stands selling food all under one roof – a giant dry roof, at that. You can find everything here from Vietnamese banh mi and French beef sandwiches to Spanish ham and "Down Under" pies.
3. Go to the Movies
There are a handful of venues in the city center to take in a film – a classic rainy day activity. The most esteemed spot to see a movie in Amsterdam is the Tuschinski Theater near the Rembrandtplein, which is a kaleidoscope of color and architectural styles on both the outside and inside. One of the newest places to see a show is the Filmhallen, adjacent to the aforementioned Foodhallen (dinner and a movie, anyone?).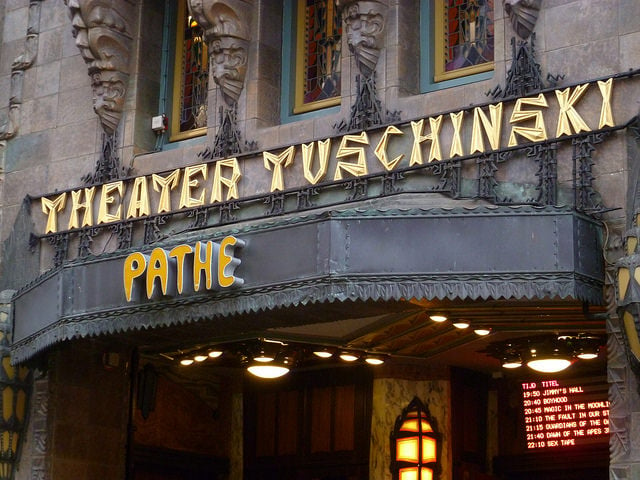 4. Take in a Museum
Amsterdam is rife with world-class museums, and while they are probably on your list of things to do while here anyway, a rainy day is the perfect time to move them up a spot or two. Places like the Rijksmuseum and Van Gogh Museum need no introduction, but lesser known gems like the Museum of Bags and Purses and Canal House Museum are fascinating and educational as well. There are plenty of skip-the-line tour options since many will be heading inside!
5. Sip Away the Raindrops
While you could certainly duck into any of Amsterdam's venerable bars for a drink while you wait for the drops to stop, the Heineken Experience offers a slightly more interactive and educational way to pass a few hours. At the Heineken Experience – located in the old Heineken brewery – you get the chance to learn the history of Amsterdam's most famous beer brand, the way it's made, and of course sample a taste of the refreshing brew at the end.
6. Peruse Amsterdam's Archives
In the beautiful Brick-Expressionist building De Bazel on the Vijzelstraat, the City Archives are home to a fascinating look back at Amsterdam's history. Fascinating documents from the city's past include a centuries-old trade agreement between the Netherlands and United States, the Westerkerk burial register which includes Rembrandt's name, and a police report dealing with the theft of Anne Frank's bicycle.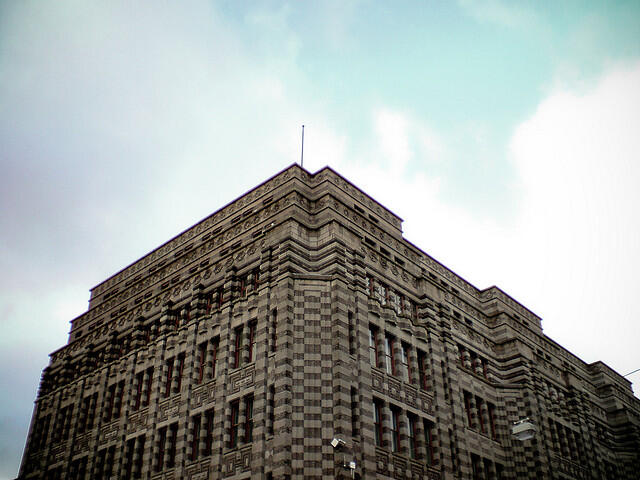 7. Get Cheesy
There are some attractions that have a tendency to get pushed down the priority list due to their high ratings on "cheesiness scale", but when the weather is wet, sometimes it can be fun to just let loose and give them a go. Places like the Amsterdam Dungeon and Madame Tussauds on the Damrak are viewed by some as tourist traps, but if you go in with an open mind – or restless children – you may be surprised at how much fun you'll have.
8. Go Skiing
While Amsterdam's altitude (we're 4 meters below sea level!) may forever rule out descending down snowy slopes, the city is home to an indoor skiing and snowboarding venue that makes for a fun and active day out. Between September and April, the Ski-Inn – located in Oud West around a 10 minute walk from the Leidseplein – is home to an indoor skiing venue featuring 2 "dry-runs" that emulate the conditions of real snow shockingly accurately.
9. Take in a Concert
Amsterdam is a major hub for touring artists, and on any given night you will find world-class entertainment playing tunes somewhere in town. From the famous Melkweg, which has been namechecked in numerous songs and films over the decades, to smaller venues home to up-and-coming bands, singers and DJs, Amsterdam has it all. If you like your music classical, however, look no further than the gorgeous Concertgebouw in the Museumkwartier, which is a national landmark.
10. Get Scientific
Floating on the waters of the IJ near Centraal Station, you will find NEMO, Amsterdam's own fun and frolicking science center. Aiming – and succeeding – to make learning about the world around us fun for everyone, NEMO is a fantastic "day in" for all ages, making education feel more like going to a carnival.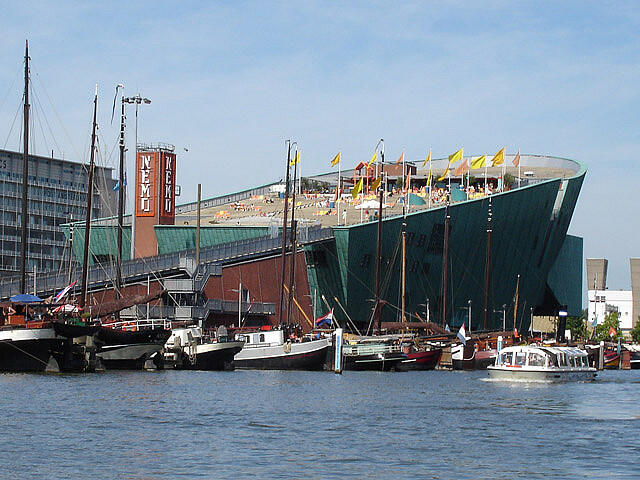 This post contains affiliate links to products and services. We may receive a commission for purchases made through these links.