10075 Views
The Tuscan landscape is famous throughout the world, and how better to enjoy it than to get right into it. Here are ten things to do in the Tuscan Countryside if you find yourself visiting:
Note: this post was originally published in September 2013 and updated for accuracy.
Discover tiny hilltowns
Though there are plenty of towns in Tuscany countryside you have heard of, there are plenty you haven't. Many of them have medieval centers, are built of stone and see only the faintest brushstrokes of tourism. Take a car (or train) off the main circuits (between Siena, Pisa and Florence) and to a village that might make you feel as if it was frozen fifty years ago.
Drive
If you want to discover the best of the Tuscan countryside, you'll need the freedom of your own transportation. The trains can get you to some awesome hilltowns, but if you want to see the rolling hills of the Val d'Orcia or discover a roadside restaurant with a delicious steak, taking a car is your best option.
Eat
A general rule is in any Italian countryside the food is so much better. That's because the farther you get from town, the fresher the ingredients are. So while driving around, or walking through a tiny hilltown in Tuscany, look out for restaurants with lots of cars parked outside and the babble of Italian coming through the doors. And you can be sure you've found a delicious meal! Eating in Tuscany is a must!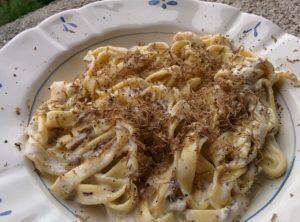 Go tower spotting
Several towns in the Tuscany countryside are famous for strange skylines of jutting towers. These towers were built by nobles to protect their families during the Middle Ages. The most well-known town is San Gimignano, which has fifteen towers. But it is also very crowded. For a quieter alternative, try the small town of Monteriggioni, a town completely surrounded by a medieval wall, and towers. My personal favorite is the stunning Pitigliano, a gem of the Tuscan countryside.
Relax in thermal baths
Once you start looking for natural thermal baths (or terme) in Tuscany, you'll realize that they're everywhere! After your visit to a terme, you'll also wonder why the variety and beauty (and relaxation!) of Tuscany's thermal baths are often ignored. There's Bagno Vignoni (in the Val d'Orcia), built and used by the Medici family for their personal sulfur cure, and Saturnia (near Orbetello), used since ancient times.
Stay in an agriturismo
One of the best ways to enjoy the Tuscan countryside is to spend the night surrounded by it. And the best way to do that is to stay in an agriturismo. Agriturismi are great alternatives to hotels if you want to immerse in nature. The best serve the food and wine made from the vegetables and grapes grown on premises.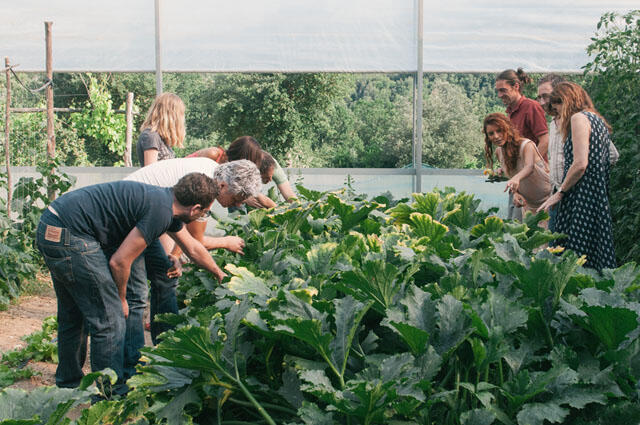 Go island hopping
Tuscany may not be synonymous with beautiful beach towns, but there is the Tuscan Archipelago that makes up for the lack with some of the cleanest sea around Italy. Elba is the biggest island, which means it has many towns, white-sand beaches, and lots of forest to go hiking through. If you had enough of the Tuscan countryside, the coast can offer fantastic times as well!
Taste wine
If you love wine then you're going to be busy in Tuscany! There are so many towns and vineyards famous for their superior quality of wine so that it seems wherever you go you can taste another glass better than the one before. Just to name a few wines named after towns: Chianti, Brunello di Montalcino and Montepulciano. Ask the tourist office in each town for a map of the vineyards of each area.
Walk or hike
There are enough trails in Tuscany that hiking enthusiasts might not even get to Florence. The Monte Argentario is a great place to start: it's in southern Tuscany, it's a national park (with marked trails) and has some of the region's most dramatic scenery. An alternative is staying at an agriturismo where walks through the nearby countryside are easy.

Visit monasteries
Dotting the Tuscan countryside are some spectacular monasteries that are worth admiring for their architecture and solitude. Coming onto these impressive buildings, alone in the countryside, is awe-inspiring. There's Sant'Antimo Abbey near Montalcino or the impressive complex of Abbey of Monte Oliveto Maggiore between Siena and Montalcino.
Follow these travel tips and you are sure to have an amazing holiday next time you visit this country! On your next trip to Florence, you can have a great taste of the Tuscan countryside on our Truffle Hunt Tour.