5173 Views
It's no longer a strange sight to see a diner hovering over their dish, iPhone in hand, trying to snap the perfect shot. With the rise of the food blog also came the rise of Instagramming one's food to within an inch of its life.
We've put together a list of 20 of the best Instagram accounts for foodie lovers (not counting the best, which is ours) for you to peruse. Warning: Don't view while hungry!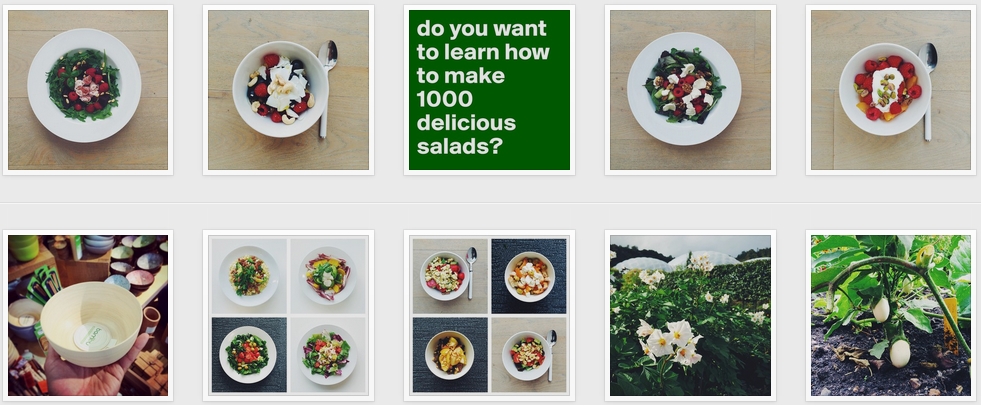 20 Instagram Foodies To Make You Hungry
David Bez shares one new photo of a salad every day. It's mouthwatering and gorgeous! And, helpful! Each photo includes a recipe.
McKel Hill posts recipes and tips to help you live a healthy life. A dietician and wellness coach, Hill's feed is full of healthy-living inspiration.
The most whimsical Instagram account on the block, Samantha Lee serves up fantastical story lines with her dishes.
Note solely dedicated to food, although food and coffee are heavy features, Adam Goldberg's feed follows his travels, adventures, and meals.
Alice Gao, a New York City-based photographer, shares her gorgeous photos of food and fun on her account. With a minimalist feel, Gao's feed is both fresh and exciting without the clutter.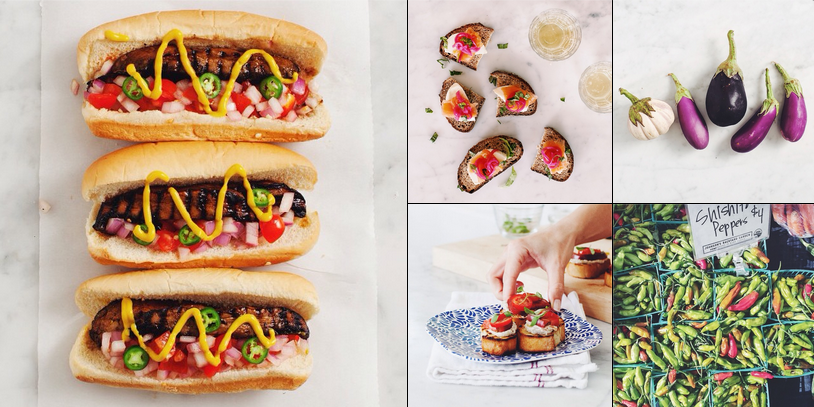 With recipes to accompany many of her photos, Jeanine Donofrio offers up bright and inviting images of her food, her travels, and her dogs.
 Author of the popular food blog Not Without Salt, Ashley Rodriguez began her career at Spago and is now working on her first cookbook.
 A joint venture between Teri Lyn Fisher and Jenny Park, this is the account of the popular blog Spoon Fork Bacon.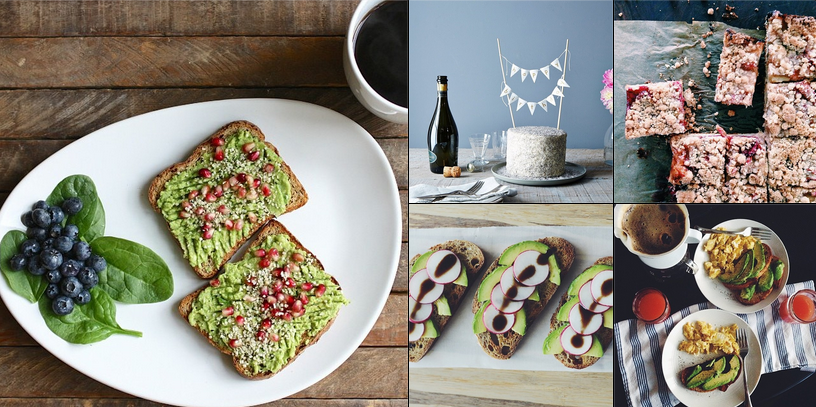 Sharing photos from the recipes of the hugely popular blog, this account will definitely make your mouth water.
Celebrity chef Jamie Oliver's account is packed with his delicious-looking food shots and personal shots. It's a great look behind the scenes.
Popular for its gorgeous food collages, Julie Lee offers up gorgeous photography and fresh ingredients.
The official account of the Food Network, this feed is bursting with great photos and recipes.
While not a dedicated foodie account, Brittany's gorgeous food styling has won her much-deserved attention and praise.
Blogger Sara Forte shares shots of life, love, and – the thing we're all here for – food.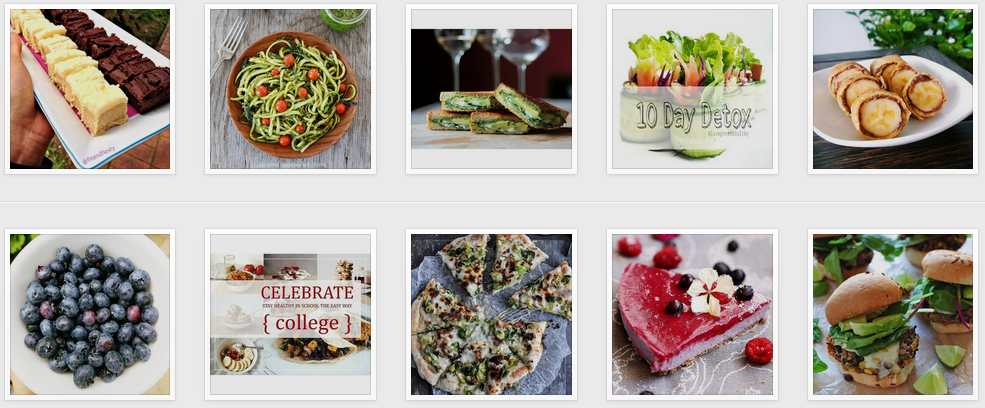 A great source of healthy foods, this cheerful feed offers up great photos and great ideas for a healthy snack.
This playful account, from Pizzeria Libretto, explores the eatery's pies up close and personal, and offers up a great visual treat when you view the feed on your phone.
Food stylist Tiffany Mitchell shares snaps and sights from around Lexington, Kentucky.
Blogger and cookbook author, Joy, shares her colorful take on love and food on this popular feed.
Karen Mordechai, founder of Sunday Suppers in Brooklyn, shares gorgeous photos of the communal cooking experience.
The father-daughter team behind What to Cook Tonight? share recipes and weekly cookbooks on their blog.
Happy Instagramming.