21112 Views
So, you've booked your tickets to Holland, checked your arrival times twice, and even picked out a nice place to stay while you here. Great! So what's next up on the to-do list? Well, if you are like us it's time to start putting together a list of traditionally Dutch things to do, see, eat or just be on the lookout for while you are here. To help you out, we have compiled a collection of things that Holland is best known for to make your trip as fun and as typically Dutch as it can possibly be.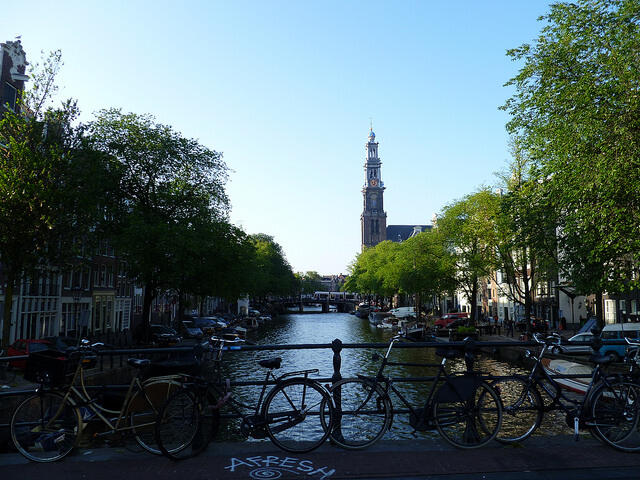 Canals
Canals are without doubt one of the most typically Dutch sights, but what you may not know is that they are found in many more places than just Amsterdam. Beautiful cities like Utrecht, Leiden and Delft were also built-up around canals too. Seeing or being seen on a canal is true Dutch fun.
Read: A Short and Skinny History of Amsterdam's Canal Houses
Bicycles
Blessed with almost entirely flat terrain, bicycles took off in a big way here, and to many people, they are the first thing they notice as being very different from home when visiting Holland. Hundreds upon hundreds of old-school bicycles can be found at any given time outside the train station, shopping center, or whizzing past you on the street. Whether you admire the bicycles from a safe distance or join in the cycling fun yourself, appreciating this typically Dutch slice of life is a must in Holland. Keep an eye out for one person riding on the back of another person's bicycle or a cute little dog riding in the front basket, as both are typical Dutch cycling feats.
Read: Safe Cycling Tips for Amsterdam
Delftware
You may have noticed these distinctively designed and hand-painted blue-and-white pots, plates, and tiles hanging around in the background all your life, but did you know that Delftware is in fact one of the things that Holland is best known for? Made famous in the beautiful city of Delft, Delftware became all the rage for wealthy European families during the 15th Century, and the trend lasted for nearly 200 years. Delftware was typically adorned with scenes of Dutch life, which added further to its appeal. In addition to Delft, Delftware can be viewed in many shops around the country and right in the center of Amsterdam at the Royal Delft Experience, which offers history and an interactive learning experience.
Royal Delt Experience
Munttoren, Muntplein 12
020 6232271
royaldelftexperience.nl
Open: Mon – Sun 10 am – 5.30 pm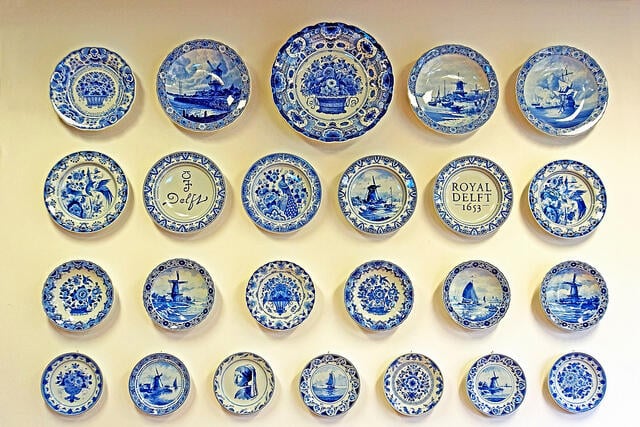 Tolerance
Holland is known the world over for its attitude of tolerance to alternative lifestyles and those who choose to go their own way in life, and nowhere is this more evident than in Amsterdam. Coffee shops that sell small amounts of marijuana and a bustling red light district are all part of the background here, further hammering home the idea that this country subscribes to making room for many different lifestyles.
Read: Everything You Ever Wanted to Know about Amsterdam's RLD
Tulips
Tulips may not be native to Holland, but once they were brought here by Dutch explorers after journeys to the East, they flourished and became known as one of the most typically Dutch things the world over. The spring weather in Holland is ideal for tulips and their bright colors can be viewed all over the country, in addition to at the world famous Keukenhof Gardens, home to thousands of these colorful beauties. Pay special attention when riding a train anywhere in Holland, as a field of tulips can just appear out of nowhere, and that fleeting moment is a magical and typically Dutch experience.
Read: Day Trips from Amsterdam: Tulips, Cheese & More 
Windmills
Windmills are more than just a photo opportunity; for centuries they were an essential part of life in this altitude-challenged country. Windmills helped drain the land of water and also help in grain production. Today, there are still around 1,000 windmills still standing in Holland, including a few around Amsterdam. Seeing one with your own eyes provides the kind of "oh my gosh I'm really in Holland right now" moment unrivaled by almost any other on our list.
Read: Where to See Windmills in and Around Amsterdam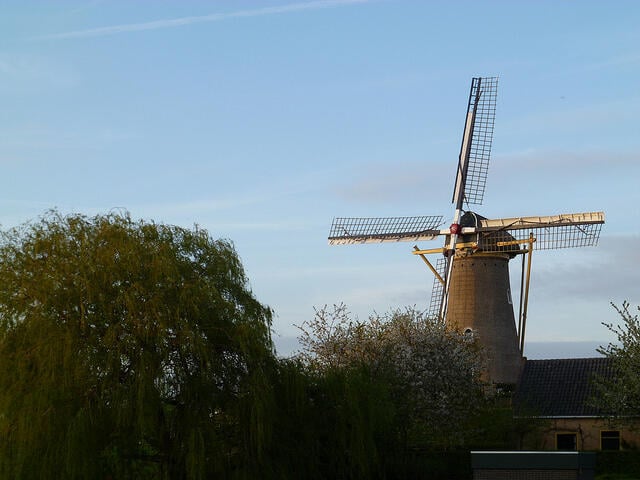 Traditional Dutch Food
Here at Eating Amsterdam HQ, we are (as you know) all about the food… We lust after creamy Edam and salty, mature Gouda cheeses… We'd die for a sweet, spiced stroopwafel oozing with warm caramel… We go out of our way to get the first of the Hollandse Nieuwe herring when June comes around… We love all things licorice – salty or sweet… And on a Friday evening, we want nothing more than a cold Dutch beer to soothe our tongues after we've (inevitably) burnt them on some searingly hot bitterballen. Sigh – is it nearly lunchtime?
Read: