3644 Views
Forget about silver cutlery, French haute cuisine and Michelin Stars. What is trending now in Amsterdam is everything that's locally grown, raw and recyclable. True Amsterdammers are crazy about healthy food, market stalls and improvised venues, and if you want to experience the city just as the locals do, check out these 5 trending restaurants.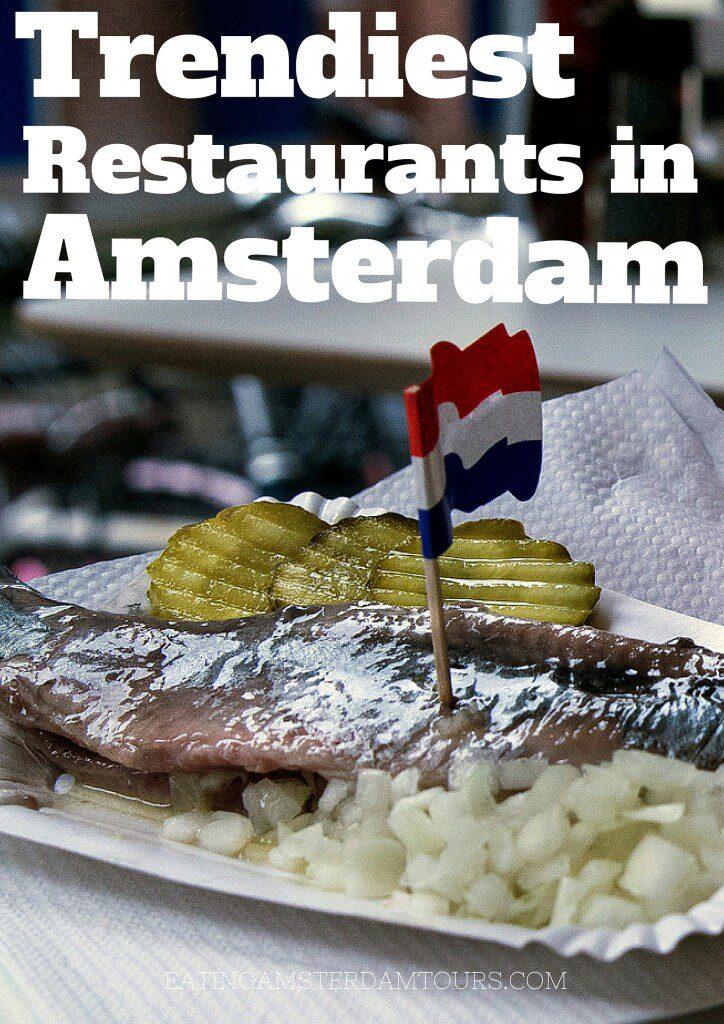 Amsterdam's Top Trendy Restaurants
Foodhallen 
In some cities the culture of street food freezes with the first frost. But not in Amsterdam! Creative entrepreneurs behind the Foodhallen moved the concept of the market indoors, but instead of selling fruits and vegetables they are renting market stalls to local restaurants and cafes.
It's not the cheapest option for dinner, but you can get a pretty good impression of what Amsterdammers like to eat. From bitterballen and organic hot dogs to falafel and frozen yoghurt, Foodhallen will satisfy your every food craving.
Bellamyplein 51
foodhallen.nl
Open: Sun – Wed 11 am – 8 pm (bar closes at midnight); Thu – Sat 11 am – 9 pm (bar closes at 12.30 am)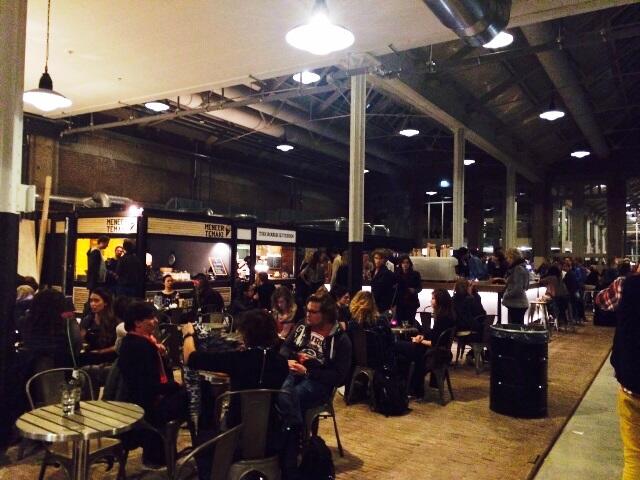 Café De Ceuvel
Brace yourself, because Amsterdam Noord (North) is the new Center. The first impression of Café De Ceuvel is that it looks like a junkyard. But after closer investigation it turns out that the pieces of old boats, wooden planks and metal sheets actually serve as pieces of furniture. You would think that an interior built from such basic materials would be rather spartan, but colorful lamps, mellow music and incredibly friendly staff will make you want to stay there for hours.
And did I mention that Café De Ceuvel's motto is: "The quest for true sustainability goes beyond organic"? Their cooking supports the eco-food innovation movement and aims for a zero-waste kitchen. It's Dutch recycling in it's purest form.
Even though De Ceuvel thrives on sunny days, visit during fall or winter for a glass of mulled wine and play board games with a friend. Or with a stranger.
Korte Papaverweg 4
+31 (0)20 229 6210
cafedeceuvel.nl
Open: Tue – Thu 10 am – 1 am; Fri 10 am – 3 am; Sat and Sun 11 am – 3 am
Wilde Zwijnen
Wilde Zwijnen restaurant doesn't need a big sign out front. Even though its name is written on a small board next to the entrance, legible only from up-close, the venue is usually fully booked in the evenings. The chefs at Wilde Zwijnen have brought traditional Dutch cuisine back – but in a modern, creative style. All the ingredients used in the kitchen are grown or bred in the Netherlands, but if you're thinking raw herring and stamppot, think again. The dishes are small pieces of art, beautifully arranged on the plates, and surprising the guests with unusual combinations of tastes and colors.
Javaplein 23
+31 (0)20 463 3043
wildezwijnen.com
Open: every day 12 noon – 10.15 pm
Hanneke's Boom
There couldn't be a place more typical of Amsterdam than Hanneke's Boom. Packed in the summer and during major sports events, it's a cozy venue located on the water just next to the Central Station. But don't worry about the noise. Because Hanneke's Boom is surrounded by water, you can enjoy the view of Nemo and the passing boats far from the station's turmoil. If you happen to own a boat yourself, you can also visit the place like a true Amsterdammer. Just park your boat at the jetty and hop off for a beer!
Hanneke's Boom is also more than just a café. It hosts various events like concerts, parties and screenings of football games. The menu is very humble, but the snacks are some of the best in Amsterdam. Drop by in the summer to share a portion of cheese nachos with your friends while watching a game on the big screen outside.
Dijksgracht 4
+31 (0)20 419 9820
hannekesboom.nl
Open: Mon – Thu 11 am – 1 am; Fri and Sat 11 am – 3 am 
SLA
Until now I had 3 options for lunch: spend some time in the kitchen the previous day and take leftovers in a plastic Tupperware; grab some quick pasta or noodles to go; or seriously overpay for a salad in a restaurant. But SLA is a game changer. Not only you can unleash your creative side by choosing and mixing the salad ingredients yourself, but all the food is organic. Not to mention inexpensive. For a decent-sized, self-made salad you pay only €8.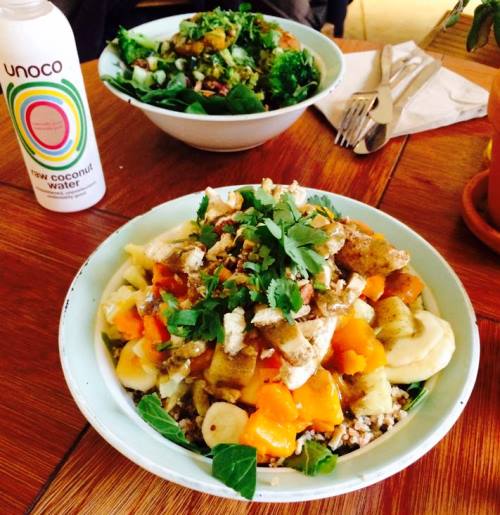 SLA currently has 4 locations in Amsterdam, but they're growing all the time! Check their website for the latest: ilovesla.com
Ceintuurbaan 149
+31 (0)20 789 3080
Open: Mon – Sun 11 am – 9 pm 

Westerstraat 34
+31 (0)20 789 3019
Open: Mon – Sun 11 am – 9 pm 
Claude Debussylaan 35
+31 (0)20 233 3490
Open: Mon – Fri 8 am – 9 pm
Utrechtsestraat 10hs
Open: Mon – Sun 11 am – 9 pm