6846 Views
Amsterdam is filled to the brim with museums. There are over 50 of them, many of them quirky and unusual. We certainly wouldn't want you to miss out on the splendid Rijksmuseum or the snazzy Stedelijk Museum but Amsterdam has so much more to offer. From tulips to tattoos, from hemp to cheese, the Dutch capital seems to have an exhibition to suit anyone's taste. Here's our pick of the weirdest and most wonderful off-the-beaten-path museums.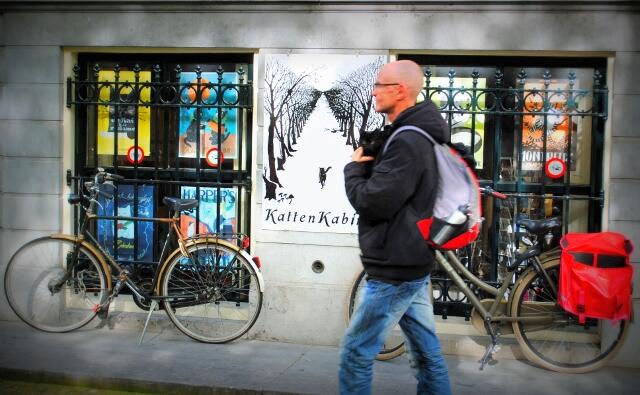 8 Off-the-beaten-path Museums in Amsterdam
Kattenkabinet (Cat Cabinet)
It all started with a cat: a ginger cat named John Pierpont Morgan. Had he lived today, Morgan would have probably risen to internet stardom in the shape of cat gifs and a Morgan meme. Alas, Morgan passed away in 1983. But inspired by his feline friend, Bob Meijer took a look at the role of the cat in art and culture through the centuries and began to accumulate said art. Today, five rooms of his stunning canal house are filled to the brim with art dedicated to cats.
Herengracht 497
020 626 9040
kattenkabinet.nl
Open: Mon – Fri 10 am – 5 pm; Sat and Sun 12 noon – 5 pm 
Tassen Museum (Museum of Bags and Purses)
Imagine wearing a different handbag every day of the year for 10 years and you've almost got the amount of bags that are on display at the Tassen Museum. What began in 1996 as a small exhibition in Hendrikje Ivo's home has grown into the world's largest collection of Western handbags from the 15th century to the present and is today housed in an impressive canal house dating back to 1668.
Herengracht 573
020 524 64 52
tassenmuseum.nl
Open: Daily 10 am – 5 pm
Houseboat Museum
Amsterdam is home to 2,400 houseboats moored along its famous canals. Visit the Houseboat Museum to find out what living aboard a 100 year-old converted cargo ship was like in the 1950s. And if you want to find out more about life aboard Amsterdam's houseboats, check out our blog post dedicated to these floating homes.
Prinsengracht 296 K
020 427 0750
houseboatmuseum.nl
Open: Opening hours vary depending on the time of year. Check the website for details.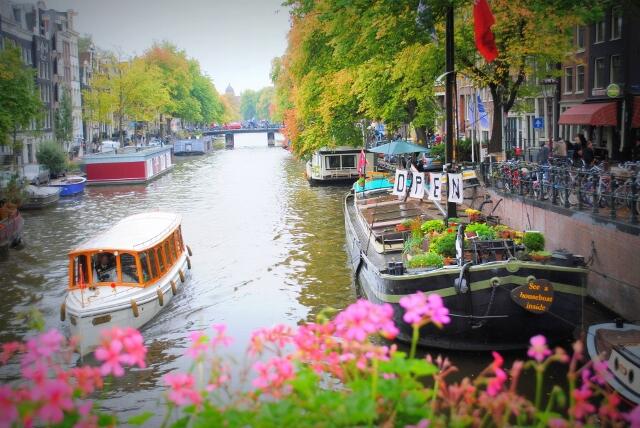 Museum Vrolik (Amsterdam's Anatomical Museum) 
The Museum Vrolik showcases human and animal anatomy and its abnormalities, and is thus not for the faint-hearted. What started out as a private collection of Geradus Vrolik in the 18th century is today one of the only museums of its kind, focusing on embryonic development, congenital malformations and the workings of the body. If you're a fan of Frankenstein, you shouldn't miss this museum.
Academic Medical Center, Meibergdreef 15, 10-30
020 566 4927
amc.nl
Open: Mon – Fri 10 am – 5 pm
Ons Lieve Heer op Solder (Our Lord in the Attic)
Opening in 1888 and the second oldest museums in Amsterdam after the Rijksmuseum, Our Lord in the Attic is a church hidden inside a historical townhouse. In 17th century, protestant Amsterdam, it was prohibited to openly practice Catholicism but Jan Hartman found a clever solution that allowed him to celebrate the Catholic mass in secret but not without its splendor. Being a wealthy merchant, Hartman purchased three adjacent buildings in, what is today, the Red Light District and connected their attics to serve as the parish church for Catholics in the city center. The living rooms of the floors below are also well preserved and one of the finest remaining representations of life in the Dutch Golden Age.
Oudezijds Voorburgwal 40
020 6246604
opsolder.nl
Open: Mon – Sat 10 am – 5 pm; Sun 1 pm – 5 pm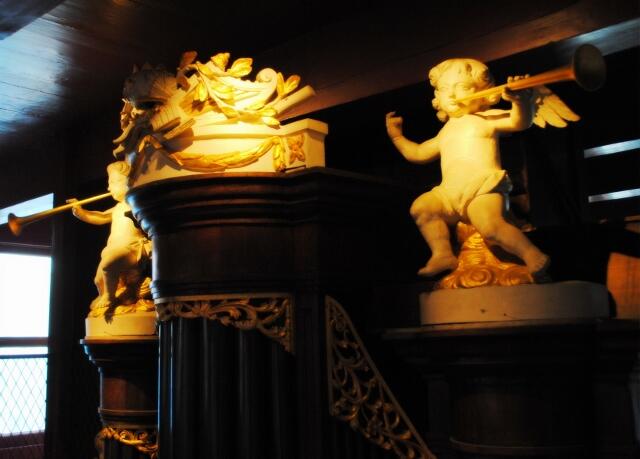 Pianola Museum
This is a quirky little museum that only opens for a few hours every Sunday when the owner, Casper, gives a talk about the history of the pianola and demonstrates the workings of them. On display are 25,000 music scrolls and a number of pianolas. There are also small concerts on most weekends.
Westerstraat 106
020 627 9624
pianola.nl
Open: Sun 2 pm – 5 pm
Foam (Photography Museum)
One of Amsterdam's more recent museums, Foam focuses on contemporary photography and plays host to an array of changing exhibitions. There are usually four exhibitions on concurrently, and many champion the works of new and upcoming photographers.
Keizersgracht 609
020 551 6500
foam.org
Open: Daily 10 am – 6 pm; Thu and Fri until 9 pm 
Anne Frank House
The Anne Frank House is hardly off-the-beaten-track but certainly one of the more unusual museums around. It gives an insight into the tragic life of the 13 year-old Anne Frank who hid in this house on the Prinsengracht with her Jewish family to avoid Nazi persecution during the Second World War. Aside from the secret annex behind the bookshelf that is preserved in its original state, there is an exhibition about the life of Anne Frank.
Prinsengracht 263-267
020 556 7100
annefrank.org
Open: Daily but times vary depending on the season. Check website for details.