8408 Views
Visitors to London have a wealth of world renowned attractions, landmarks, and cultural highlights at their fingertips, and this expansive experience continues when your tummy begins to rumble.
As the choice of dining venues in London is so vast, perhaps consider which part of the world you'd like to sample food from instead. For example, if you fancy a taste of the Far East – and no visit to London's Chinatown can be complete without eating at one of  approximately 80 restaurants – you'll find plenty to tempt your palate.
London's Chinatown has been located in numerous areas since Chinese immigrants to the city settled in the 18th century. Originally it was in the Limehouse area of London's East End, but since the 1950's the best of Chinese food and culture has been found in the West End. Today it is firmly established in and around the cosmopolitan Soho district.
It may be a small corner of the capital but the whole world of South East and Far East Asian cuisine awaits! Believe me it would take way too long to try them all. So, here are nine of the best restaurants in London's Chinatown.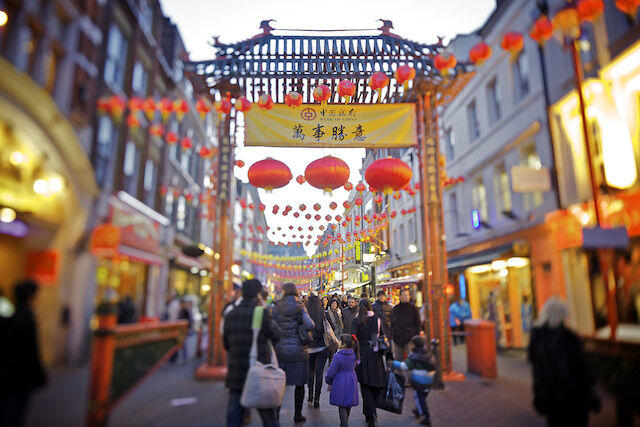 9 Best London Restaurants in Chinatown
At the heart of London's Chinatown, the Feng Shui Inn has been serving traditional quality Oriental food to hungry Londoners for more than ten years. It's not only a great restaurant but also a place for a full-throated, fun-packed evening of karaoke. The restaurant's furnishings resemble on old China traveller's inn but with modern comforts. There are three function rooms with karaoke systems, so it's a chance to have a great meal and then sing for your supper.
Joy King Lau is a traditional Chinese restaurant and well regarded for its dim sum, a style of Chinese food prepared as small or individual portions of food, usually served in steamer baskets or on small plates. In fact Joy King Lau is considered London Chinatown's best dim sum restaurant. Pickled raw octopus and stuffed fish maw are among the more unusual dishes.
I was first introduced to Wong Kei many years ago by a boyfriend. It's not really the place to take someone on a date, not at least without the warning my date gave me. Wong Kei is well visited by Chinese people, which is surely a good sign of quality food. Prices are pretty low, as well. But where Wong Kei stands out – often for the wrong reasons – is with its customer service. It is renowned for abrupt, at times, rude service. But oddly that's part of the appeal. If you're prepared to take this in your stride you'll have a great meal and excellent fun.
This Michelin-starred restaurant is something of an Asian heavyweight. It was created by Alan Yau, founder of Wagamama and the upscale Hakkasan restaurant and is famed for its dim sum.  Designed by Christian Liaigre, Yauatcha is a modern reinterpretation of the old Chinese teahouse. The restaurant's open-plan layout and visible kitchen engages the outside street scene and Yauatcha's customers and you can watch your meal being cooked.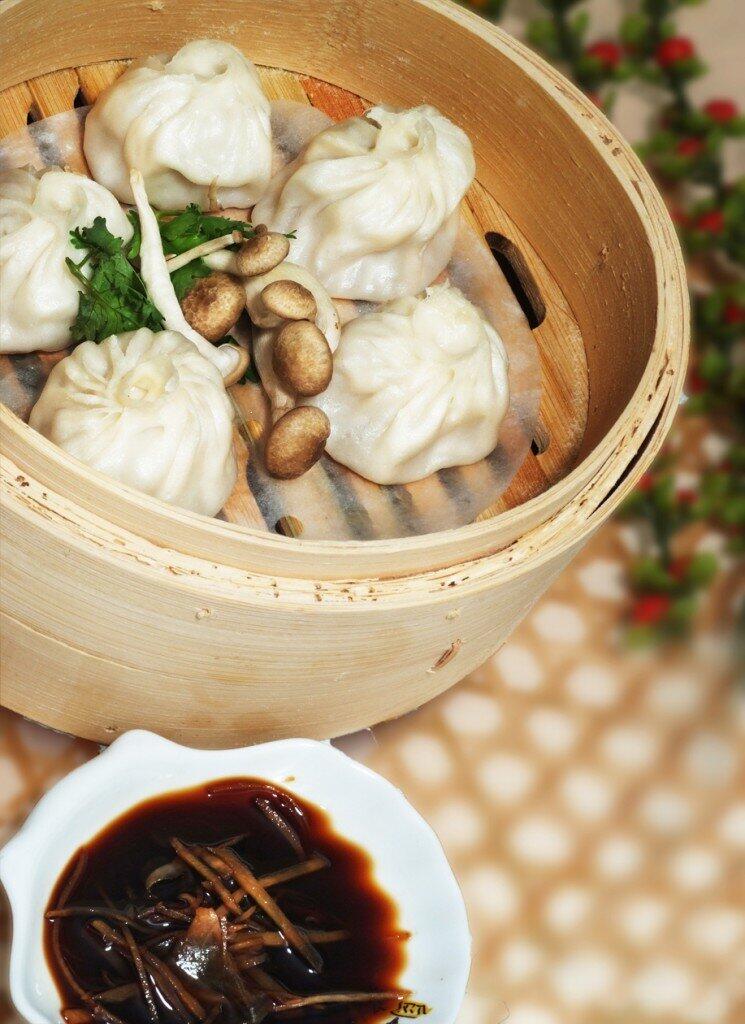 For over 20 years London Chinatown restaurant has been at the centre of its namesake serving up traditional Cantonese dim sum and an a la carte selection of dishes. Among its most famous dim sum offerings are sticky rice roll, king prawn cheung fun, and pan fried mashed bean pancakes.
Two restaurants in two streets at the heart of London's Chinatown, but offering one consistent taste. And no dish has a better reputation than the renowned Four Seasons roast duck. It is expertly, if not lovingly, prepared and cooked in a specially built roasting furnace. The Four Seasons restaurants are so popular there is a third one, but as that is located outside of Chinatown, we'll leave it for another day.
Tokyo Diner, Newport Place
London's Chinatown doesn't just feature Chinese food. Tokyo Diner is a very popular Japanese restaurant, with polite and courteous staff – something not always the norm in Chinatown. There are often long queues outside, an indication of how well-regarded the restaurant is. The sushi is plentiful, the menu is full to the brim with quality Japanese dishes, and customers are not expected to tip – it's just not the done thing in Japan.
C&R Cafe Restaurant, Rupert Court
In the intimate setting of a narrow alleyway lies the cheap and cheerful C&R Cafe Restaurant which serves authentic Malaysian food at its best. Known for its large portions, you can devour dishes such as laksa (spicy noodle soup), char kway teow (flat rice noodles stir-fried with egg, prawns, and bean sprouts), and Hainanese chicken rice. If you get the midday hungry tums be aware that C&R Cafe is particularly busy at lunchtime.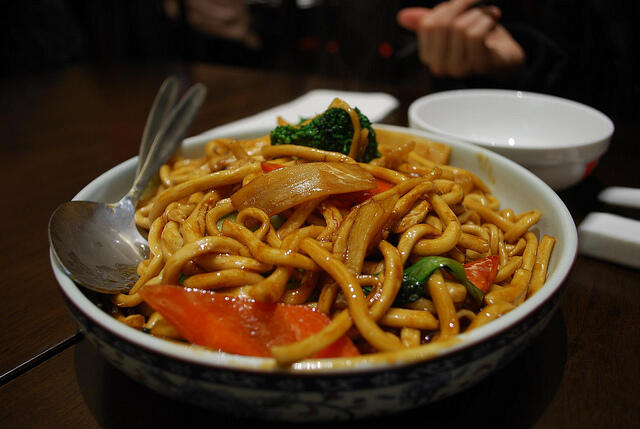 Don't get lost in the vast expanse of Imperial China. It's capable of catering for hundreds of customers and is a very large, stylish Chinese restaurant, spread over three floors. It also has some nice touches such as a pond with a little bridge to cross as you enter the main restaurant, and rocky waterfalls. Try the lobster and seafood dishes from its specialist kitchen, as well as dishes from its dim sum kitchen.
A day out in London's Chinatown is an event in itself, but combine it with a meal in one of the myriad of Asian restaurants and you will have an unforgettable experience. No matter where you chose to eat, the whole of London's Chinatown will reward you with smells and flavours you won't find anywhere else in this city of great food!
***
Looking to try more food in and around Chinatown and Soho? Please join us for a walking, eating, and sightseeing tour of London's Soho neighborhood!