3516 Views
As a self-confessed foodie, cheeseaholic, and vino fiend, Brixton offers a wealth of eating-out opportunities for the avid culinary explorer. Located South of London, Brixton is easily accessible on the Victoria line and a great alternative dinner spot to the usual haunts in Shoreditch or Soho.
As a local resident in Brixton I have had time to explore the finer side of its dining treasures and made it my mission to sample each and every location at least once. It's a cultural culinary hub with a vast range of ethnic foods from Caribbean to Thai and you can enjoy a great night out in Brixton for £20 or less. Here's a round-up of my top spots.
Where to Eat in Brixton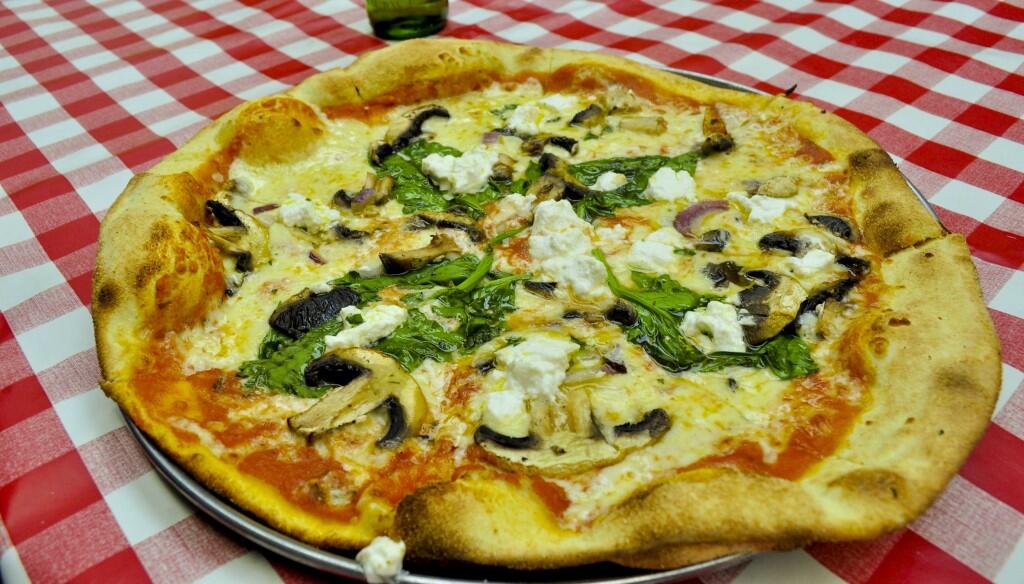 Agile Rabbit
Unit 24, Brixton Village Market, Coldharbour Ln, London SW9 8PR
This is an independent pizzeria tucked away in the Brixton Village Markets. Often disregarded due to its close neighbour Franco Manca, Agile Rabbit offers the amazing pizza's without the long wait outside. On Thursday and Friday nights it is often known to host live bands in its little boxey cupboard and they'll customize your pizza for personal preference, no worries. These pizza's must be enjoyed sitting on their long bench table in the heart of Brixton Market with an ice cold Perroni.
Champagne + Fromage
Unit 10-11 Brixton Village, Brixton, London SW9 8PR
Another gem tucked away in the Brixton Village Markets, Champagne + Fromage is the ideal spot for a classy after work tipple or pre-dinner nibble. Try one of their 25 award winning bubbles and pair it with a plate of rustic French fare or an exquisite hot camembert. Their vast selection of cheeses, homemade breads and jamon will not disappoint.
KaoSarn
Brixton Village Market, Coldharbour Ln, London SW9 8PR
KaoSarn is one of the biggest crowd-pullers in Brixton and I would recommend you book before visiting. Packed with hipsters and Brixtonites, this little gem offers authentic Thai cuisine and a décor of mismatched furniture. The dishes are extremely aromatic and your senses are overload with the richness of lemongrass, coriander and roasted chillies. You won't go astray with one of their classic curries or noodle dishes, and I've heard even the local Thai have given this hotspot their seal of approval. Soak up the market vibe, make the most of their BYO, and don't forget to take cash – KaoSarn is cash only.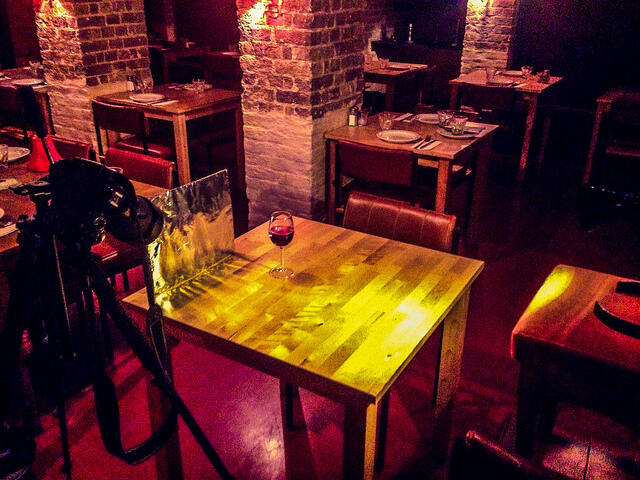 Gremio de Brixton
The Crypt, St Matthews Church, Effra Rd, London SW2 1JF
Situated just a block outside of the hustle and bustle of Brixton Village, Gremio is a hidden gem located in the crypt of the old St. Matthews church. Bringing Spanish flare to the heart of Brixton, Gremio serves authentic tapas representative of all the culinary regions of Spain. The bare brick walls dance with soft flickering candlelight and there is often live jazz and salsa. In traditional Spanish style, all the dishes are designed to share and a personal favourite – Chorizo cooked in cider.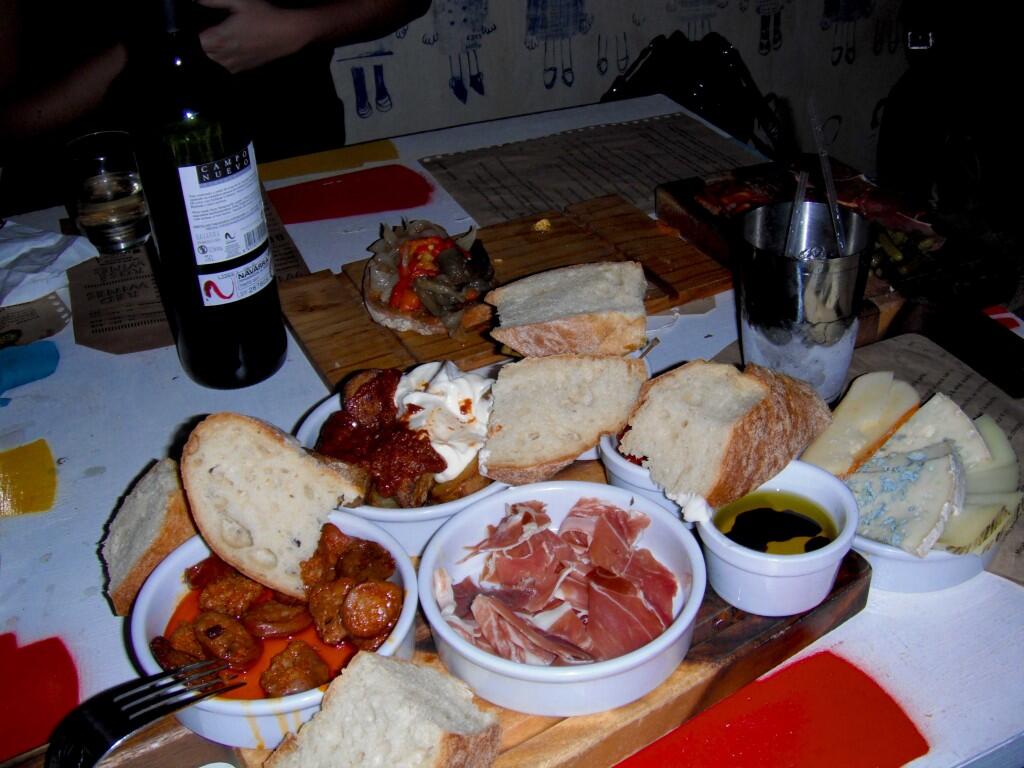 Seven
London, Brixton, Greater London SW9 8LB
Seven reeks of egos and high fashion, but it's a destination in itself. The combination of tapas and an extensive cocktail menu make it an appropriate spot to waste away your Sunday afternoons. The venue also hosts exhibition space for local starving artists and every few months the walls of the venue are transformed into new exhibitions. Literally… painted straight onto the walls. You'll sit around on old milk crates and be surrounded by hipsters in hats.
Senzala Creperie
Brixton Village Market, 42 Coldharbour Ln, London, Brixton SW9 8PS
An absolutely unbeatable spot for breakfast, Senzala will serve you up a crepe so rich and cheesy you will fight to finish it. They have an extensive range of options for meat eaters, vego's and vegans alike, and these aren't your ordinary Nutella crepes you get at the Christmas markets. These a more an "eat your heart out Rambo" kind of offering. I always order "the goat" and pair it with a bloody Mary. Arrive early if you don't want to wait, although Federation coffee is opposite so your caffeine cravings will be fulfilled while you stare impatiently at the food.
We hope you like and agree with our list of the best places to eat in Brixton. If you feel we've missed out any great Brixton eateries, or just have a comment on the ones we've written about, please do let us know in the comments section below.