12226 Views
Twinkling lights reflecting on the canals… cobbled hump-back bridges… buildings that lean close to each other like old married couples… it's no wonder that the makers of romantic tear-jerker The Fault in Our Stars decided to set much of the film in Amsterdam. So if you happen to be heading to the Venice of the North this Valentine's Day, there's plenty in the city already to woo your loved one. And when you're done getting lost in the maze of tiny streets and canals, you're going to want dinner. Luckily, there are plenty of romantic restaurants in Amsterdam, so look no further!
Local tip: Flowers are also extremely cheap in the Netherlands compared to places like the UK or USA. You can pick up a gorgeous bouquet from the market or florist for as little as €10 – or if you're really on a shoestring, go truly Dutch with a €5 (or less!) bunch of tulips!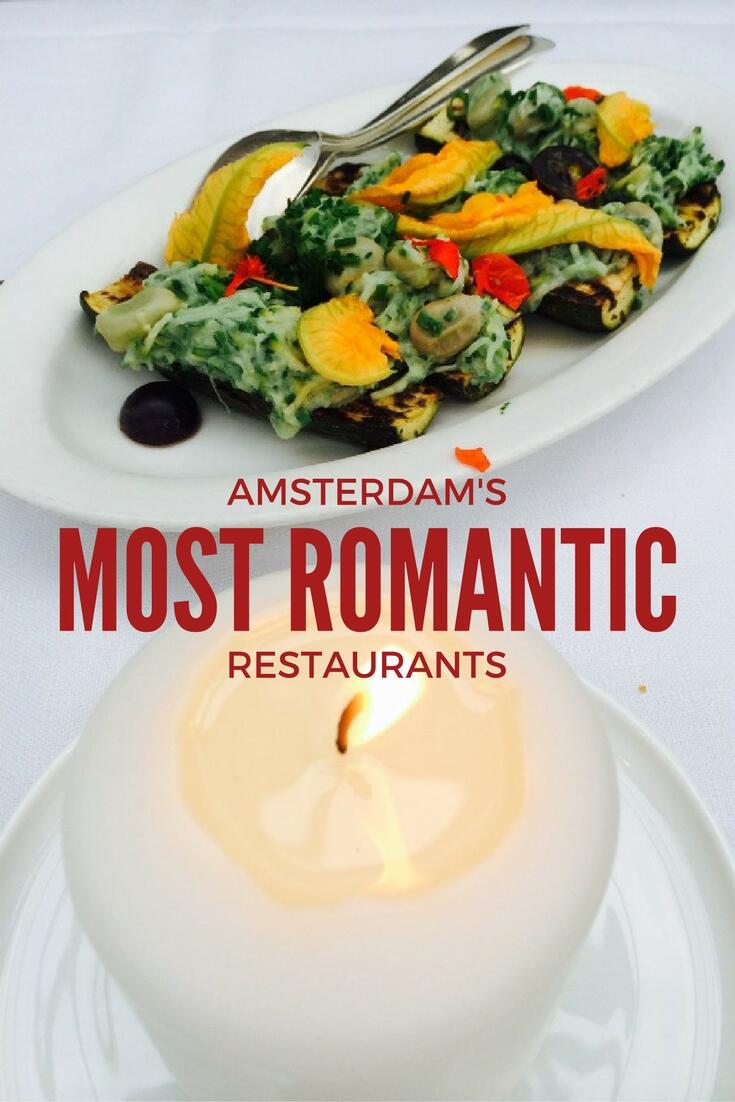 De Kas
I'm starting with restaurant de Kas because many people say that it was the inspiration behind the romantic dinner in Amsterdam scene in The Fault in Our Stars. Whether that's true or not, it's still an incredible building: a series of shining glass greenhouses form the restaurant itself, plus plenty of space to grow the uber-local vegetables, fruit, and herbs used to prepare the dishes. Whatever isn't grown onsite is grown or produced at a farm just a few miles away. While the food brings farm-to-table to a new level, the setting itself is gorgeous: in the peaceful Frankendael Park, where you can take a stroll with your better half before or after dinner.
La Cacerola
I first went to La Cacerola with my boss. Bad move. This charmingly rickety, old-fashioned, candlelit restaurant is far too romantic for a working dinner. Better to take a date, who you can gaze at lovingly in the soft light of the flickering candles… The food is Spanish in theme, serving excellent scallops and steak.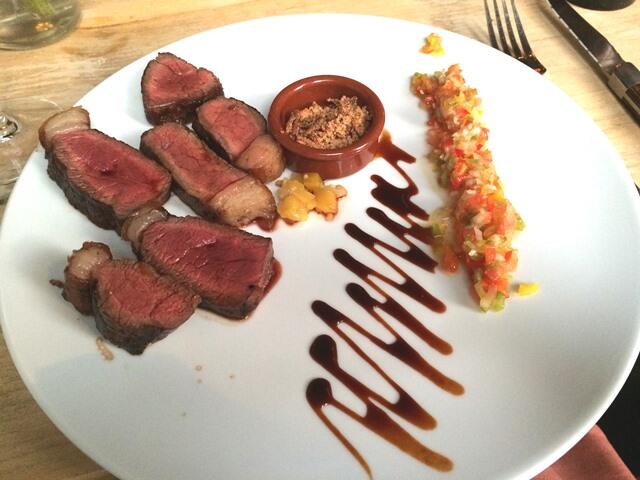 Bistrot des Alpes
What could be more romantic than pretending you're in an Alpine ski lodge for the evening? Bistrot des Alpes recreates that atmosphere with bubbling fondue, raclette and tartiflette in a restaurant that transports you straight to the Savoie: think checked table cloths and lots of wood features. Also, don't miss the opportunity to snuggle up in the (stationary) ski lift while you wait for your table.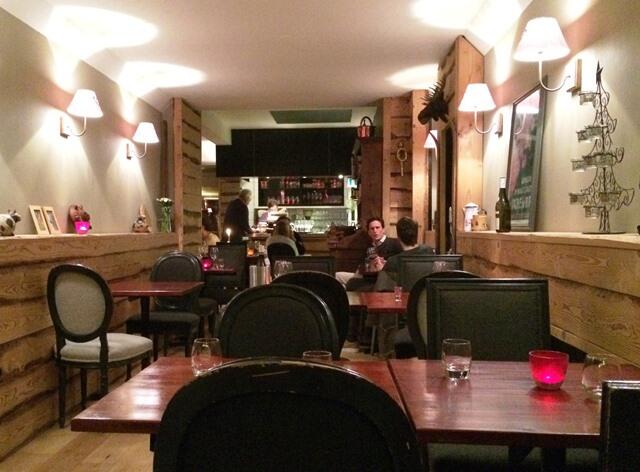 Breda
Possibly my favorite restaurant in 2016, I first went to Breda for my 5th anniversary with my boyfriend (so perhaps I'm a little biased). However, Breda has a great atmosphere for celebrating romance: soft lighting, wonderful service, a fixed menu (meaning you don't waste ages scouring the menu when you could be chatting), and excellent wine pairings. The food is modern European: light, creative, and full of flavor.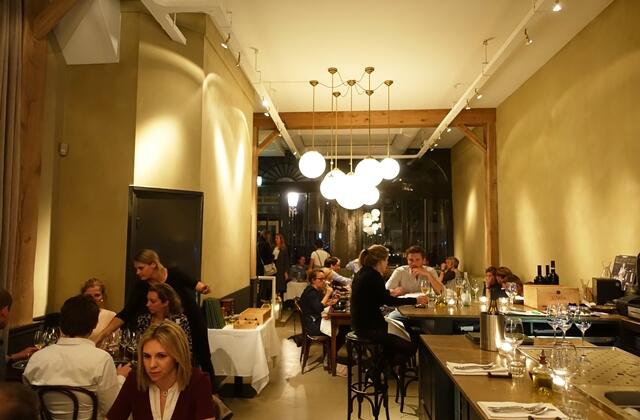 Café de Klepel
With its cozy, bistro-style vibe, classic French food and lovely organic wines, Cafe de Klepel is a safe bet to impress any date – especially one you might not know too well yet. Its location between the Jordaan and Centrum also makes it handy for any sightseeing plans you may have before or after your dinner date.
Geisha/Kampai

If you like cocktails on date night, you're going to love Geisha. While Geisha itself is a classy Asian-fusion restaurant, it's connected (literally – you can walk from one to the other indoors) to an even classier cocktail bar: Kampai. And together, they make the most heavenly drinks to pair with your meal – think sumptuously fresh sushi with a zingy lime and ginger cocktail.
Koevoet
Much like La Cacerola, Koevoet is housed in a building that looks like it hasn't changed in a couple of hundred years. The dark wood and old-school charm make it a no-brainer for a romantic date. And while the décor may imply a Dutch brown café (better known for drinking beer and smoking), Koevoet is in fact an Italian restaurant. They serve delicious burrata, ravioli, carbonara (made with real guanciale!) and much more.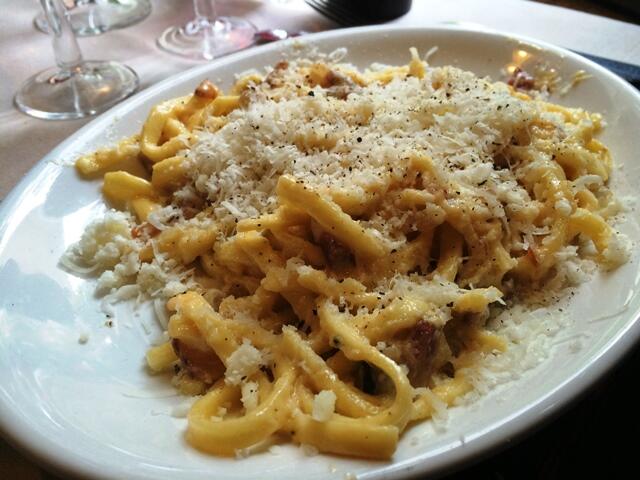 Red
Steak and lobster.'Nuff said. These classic aphrodisiacs are served up in Red's elegant dining room with mirrored walls, velvet armchairs, and plush cushions. Not to mention the enormous zebra-print rug on the floor. This is one sexy restaurant.
Oysters
Speaking of aphrodisiacs, I couldn't write an article about romantic restaurants in Amsterdam without including one place where you can find oysters. Admittedly, none of Amsterdam's seafood restaurants (at least the ones I've been to) are particularly romantic. But the Seafood Bar does serve good oysters (and several extensive fruits de mer platters as well), as does Lucius.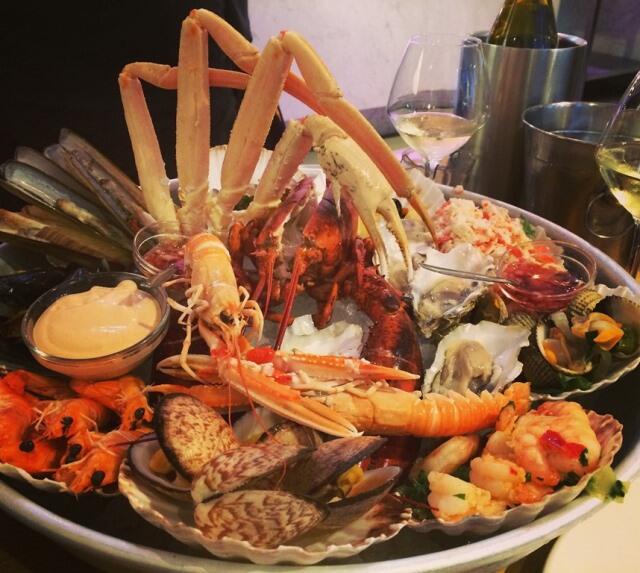 TonTon Club
Ok, so you're going to need to re-define your notion of "romantic" for a second here. But bear with me. TonTon Club (which has two locations – I think the Westerpark location is far nicer than the Red Light District one) is in fact an adult playground, full of old-school arcade games. Remember Pac-Man, Street Fighter and Mario Kart? At TonTon, you'll find all those plus air hockey, Dance Dance Revolution and much more. So if your idea of a romantic date is more about having fun and acting like big kids, you can't go wrong. Plus, at the Westerpark location, they serve excellent Japanese snacks, ramen, burgers and specialty beers.