9346 Views
Prague is well known for its beer, history and architecture, but there are also a number of hidden gems for cat fans hidden throughout the city. From cats paired with coffee at Prague's cat cafe to an international gathering of cat connoisseurs, the Czech capital has plenty to offer fans of felines.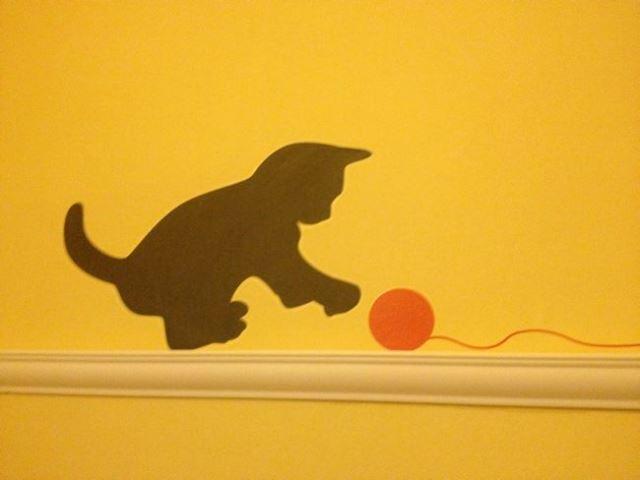 1. Kočkafe Freya, Prague Cat Café
"When I heard there was a cat café in Tokyo I loved the idea," explains Jana who, along with her sister and mother, opened the doors to Kočkafe Freya in the Prague neighborhood of Žižkov on October 5, 2014. "But more than this 'café', we love the opportunity to help abandoned cats from animal shelters."
The kittens have quickly made themselves at home among comfortable seats and high ceilings. You'll find five kittens roaming the premises, including the feisty, black-haired Nox and cuddly, grey and white Muffin (named by their Facebook fans). They keep customers company while they enjoy coffee, tea, beer, wine, marshmallow-topped hot chocolate or desserts.
Bořivojova 43, Prague 3
773 871 640
facebook.com/www.kockafe.cz
Open: Mon – Sun 11 am – 8 pm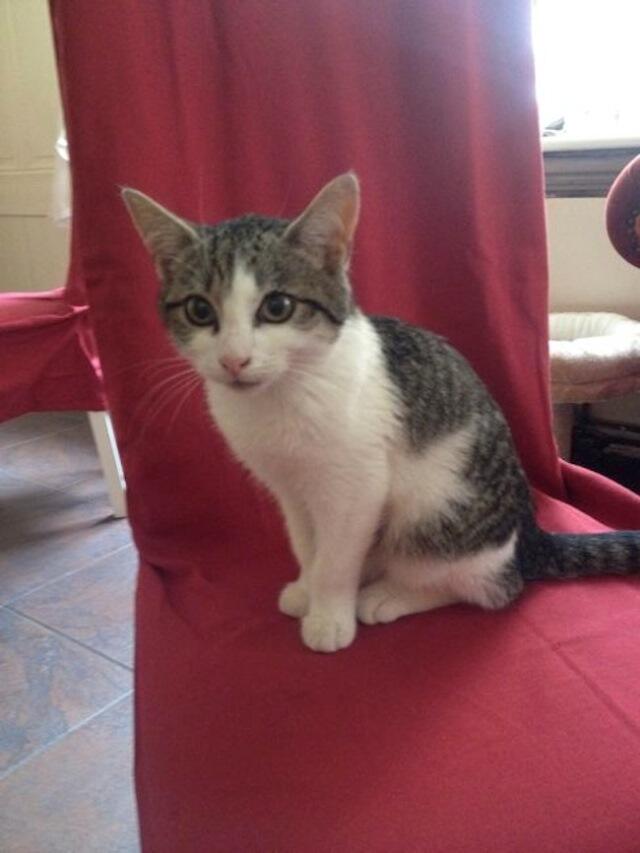 2. Krakora AKA "The Puma Bar"
That's right, there are three live pumas at the pub! At this wildcat version of a cat café, guests can enjoy traditional Czech pub cuisine and a cold Pilsner (for 39 CZK) in the presence of a family of domesticated cougars. Imagine an exhibit at the zoo, but with better food. These elegant creatures prowl the catwalk and the enclosed habitat that surround Krakora's outdoor patio, and are occasionally led through the restaurant on a leash by one of the owners on their way to a walk in the park at nearby Riegrovy Sady.
Despite Krakora's hidden location, tucked onto a side street behind Prague's main train station, you'll often find this pub filled with an international clientele alongside the locals, thanks to their regular Thursday night Couchsurfing meetup. As a result, you get the authentic atmosphere of a Czech pub, but with English menus available and a staff who can communicate easily in multiple languages.
Kunětická 2, Prague 2
720 388 283
krakora.net
Open: Mon – Fri 12 noon – 11 pm+; Sat and Sun 6 pm – 11 pm+
3. U Dvou Koček (Two Cats)
There are no actual cats prowling the premises of this pub, but the cat-themed decorations in this "Prague cat gallery" have been delighting feline fans since 1678. With kittens lounging on the taps and gracing the walls of this historic Old Town Square location, visitors could create a drinking game just counting the number of cat details in the pub.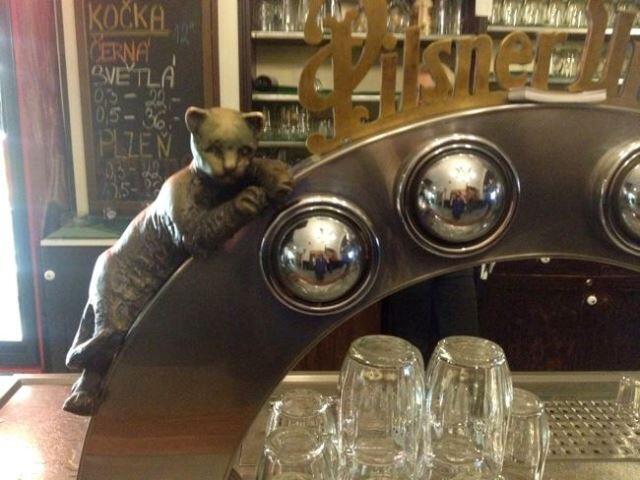 In addition to the charming decor, U Dvou Koček serves authentic Czech food including their spicy house goulash (122 CZK), roast chicken leg and potatoes (118 CZK) or roast duck with dumplings (298 CZK), along with some elusive tasty vegetarian options like vegetable risotto garnished with apples (98 CZK). The house lager, Svétlá Kočka (36 CZK), illustrates the quality that comes with years of experience.
Uhelný trh 415/10, Prague 1
420 224 229 982
udvoukocek.cz
Open: Mon – Sun 11 am – 11 pm
4. FIFe World Cat Show 2014
Prague is the place for cat lovers to congregate when the Federation Internationale Feline (FIFe) World Cat Show opens at the Prague Exposition Center (PVA) this October 25-26, 2014. Prizes will be awarded in multiple categories, including Persian and exotic, semi-longhair and shorthair, Siamese and Oriental and house cats, along with the coveted Best in Show 2014 award.
The program includes an exhibition of almost 1600 competing cats(!), categorized by strict qualification standards, plus an awards ceremony and a three-course gala dinner at Hotel DUO with both vegetarian and gluten free options (€55). The esteemed judging panel includes guests from Denmark, Italy, the Netherlands, Lichtenstein, Finland, Sweden, France, Israel, Latvia, Estonia and Germany, and you'll be sure to find an international mix of cat connoisseurs as well.
Prague Expo Center (PVA)
Beranových 667, Prague 9
worldcatshow2014.cz
Open: Sat 10 am -12 midnight; Sun 10 am – 6 pm
Find out more about the Prague FIFe World Cat Show on YouTube, Facebook and Twitter.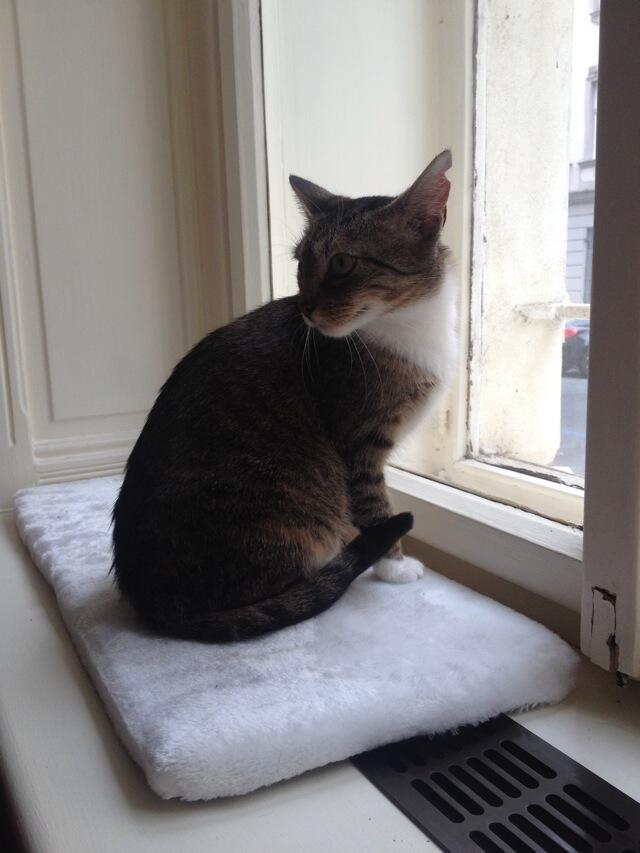 5. The Prague Black Cats
Fun fact: cats have even achieved mascot status in Prague, thanks to a local female American football team, the Black Cats. These ladies are connected to the men's 2013 Czech American Football League Champions, the Black Panthers. They play against teams from around the Czech Republic in autumn and spring. And while not specifically targeted towards cat lovers, the fact that they exist is too much fun not to mention.