8475 Views
You can get a good sandwich almost anywhere, but many say that Florence is home to the world's greatest sandwiches – or as they're called in Italy, "panini". The reason Florence's panini game is so strong is because the Italians follow the quality over quantity ethos when it comes to making sandwiches. Every component is carefully considered to ensure a sublime sandwich experience – from the freshly-made bread and exceptional local ingredients to the imaginative filling combinations. In Florence's city center you'll be bombarded with "paninerie e vinaini" (meaning sandwich and wine shops) which serve panini at reasonable prices – and as nice as it feels to be spoilt for choice, it's good to know what to expect before choosing where to eat. That's probably why you've stumbled upon this guide to a few of Florence's most interesting panini purveyors! So if you're wondering where to find the best panini in Florence, look no further.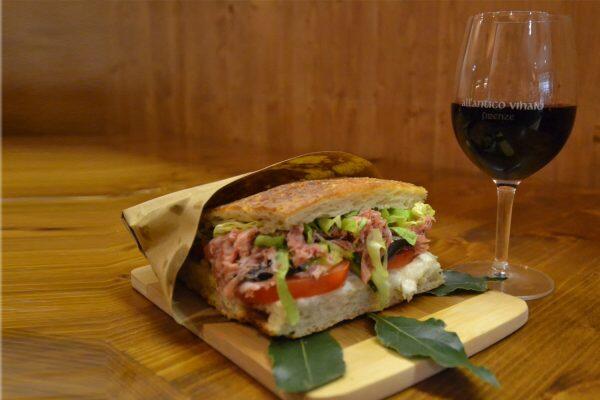 All'antico Vinaio
You can't talk about panini in Florence without mentioning All'antico Vinaio. It's undoubtedly Florence's most famous sandwich shop, thanks to its thousands of gushing reviews – in 2014, All'Antico Vinaio was reviewed on TripAdvisor more times than any other restaurant in the world! The small panineria is known for its tasty albeit generously large panini made with schiacciata (flatbread) and of course plenty of Tuscan ingredients. If you don't mind waiting in line for an hour you can try one for yourself and wash it down with a glass of wine all for under €5!
Address: All'antico Vinaio, Via dei Neri, 74/R, 50100 Firenze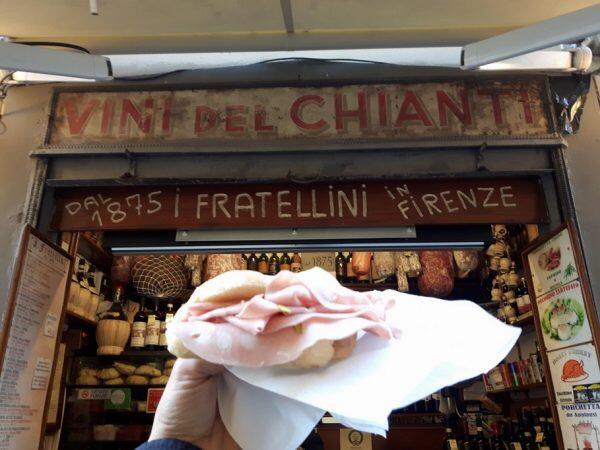 I Due Fratellini
Armando & Michele are the friendly proprietors of I Due Fratellini (meaning the two brothers), a pocket-sized panini shop which is just a stone's throw from Palazzo Vecchio. Established in 1875, this tiny hole-in-the-wall has one of longest panini menus in Florence with over 30 options to choose from. Their sandwich ingredients and wines come from small Tuscan producers who are passionate about quality produce. A few of their popular fillings include finocchiona (a typical Tuscan salami with fennel seed), wild boar salami , cured pork back fat, pecorino cheese from Siena, salsa verde, Tuscan porchetta (roast pork), all served between Tuscan bread.
Address: I Fratellini, Via dè Cimatori 38/r, 50122 Florence
Website: http://www.iduefratellini.it/eng/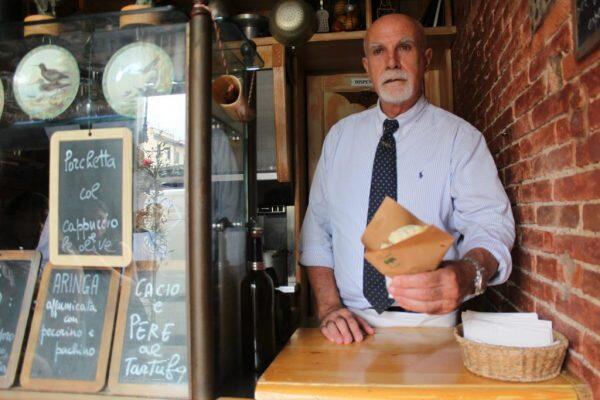 Semel
Opposite Mercato di Sant'Ambrogio you'll find a gourmet sandwich bar loved by Florentines. There is no fixed menu at Semel, so each day its dapper proprietor Marco Paparozzi lovingly concocts a handful of unusual yet mouthwatering panini combinations which – although still distinctly Tuscan – blow the city's typical meat-and-cheese combos out of the water. The panini fillings are all made from scratch and have a decidedly gourmet twist. As well as ingredients like pecorino, truffle and pear, you can look forward to fillings like pork loin with candied tomatoes, wild boar sausage, chicken and saffron, stewed donkey and chard, tripe and cheese… you get the idea. Wash it down all with a stellar glass of local wine, an old-fashioned Italian soda like Tassoni Cedrata or a glass of water.
Address: Semel, Piazza Lorenzo Ghiberti, 44, 50122
* * * * * * * * * * * * * * * * * * * * * *
Heading to Florence?
Avoid the tourist traps and taste the best of Florence's bohemian Oltrarno area! Eat authentic Florentine dishes, drink delicious Tuscan wine, and explore artisanal stores.
Join us on our Brand New Florence Artisan Food Tour: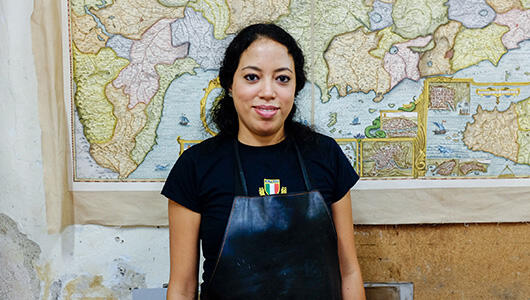 * * * * * * * * * * * * * * * * * * * * * *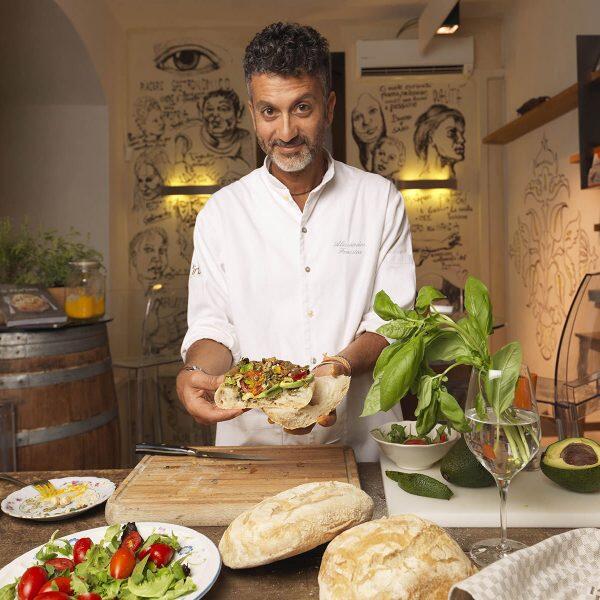 'Ino
Located near the banks of the Arno River is 'Ino, Alessandro Frassica's gourmet sandwich bar. The 10-year-old panini shop prides itself on sourcing the highest quality ingredients from across Italy which they combine with regionally protected ingredients such as Robiola cheese and prosciutto di San Daniele. You can choose your own combination of artisanal ingredients to fill the homemade bread here and enjoy it with a glass of Tuscan wine or craft beer.
Address: 'Ino, Via dei Georgofili, 3r/7r, 50122, Florence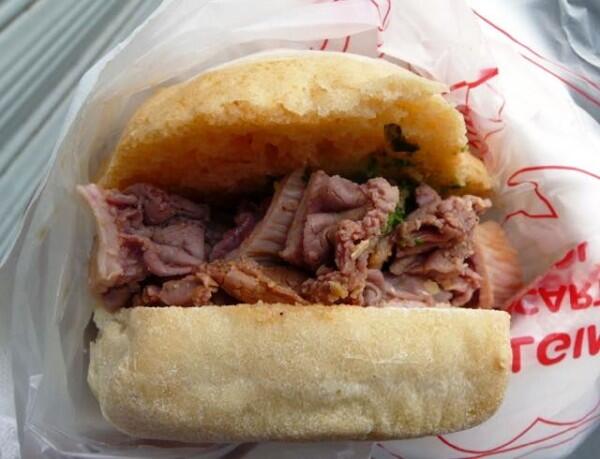 La Tripperia & Da Simone
If you consider yourself a real foodie and want to experience local delicacies, you have to try the lampredotto. Found on virtually every street in Florence, the famous lampredotto panino consists of tripe (the cow's fourth stomach to be exact) highly seasoned and slow-simmered in celery, carrots and onions, and usually served with salsa verde on fresh bread dipped in the lampredotto juices. There are several places where you can enjoy this traditional Florentine street food, including La Tripperia in Piazza delle Cure and Da Simone in Piazza de'Nerli.