13766 Views
London is bursting with award-winning restaurants, cool eateries, vibrant markets and an endless list of places to eat. In fact, some even say that London is the food capital of the world! It's no surprise then that with so many delicious options on offer, deciding where to eat in London can be difficult. So here at Eating London, we decided to compile a list of London's best free apps to help make that decision a little bit easier. We've found everything from money saving deals to street food guides, so check out our handy list and let's get appy!
5 Essential London Apps for Foodies
BritishSt.Food
Free
Are you a lover of street food? If the answer is yes, then BritishSt.Food is the perfect app for you! Dubbed a street food revolution, this handy little app is surely the best thing since sliced bread. It not only showcases the best street food in Britain, but also lets you view the daily specials of Britain's street food traders, share delicious photographs and review your own tasty treats. What's better yet? This free app even has a live GPS map tracking your nearest vendor, making everything from kangaroo burgers to delicious homemade cakes accessible to everybody.
More information at britishstreetfood.co.uk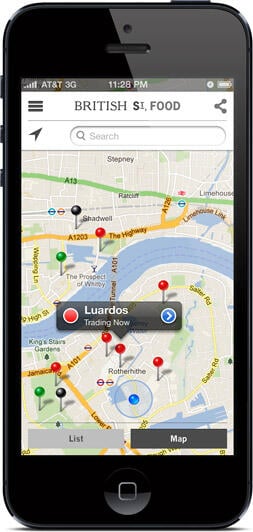 OpenTable
Free
With OpenTable, the stress of finding a restaurant with availability is a thing of the past! Download this incredible app and you can have all of London's free tables at your fingertips. Just type in your current location and OpenTable will display the restaurants closest to you, their real time availability and let you book with a simple click of a button. But that's not all, you can also browse menus, read honest reviews from other diners and include special requests with your reservation. You'll even earn points each time you dine, which can be later cashed in at your favourite restaurants.
More information at opentable.com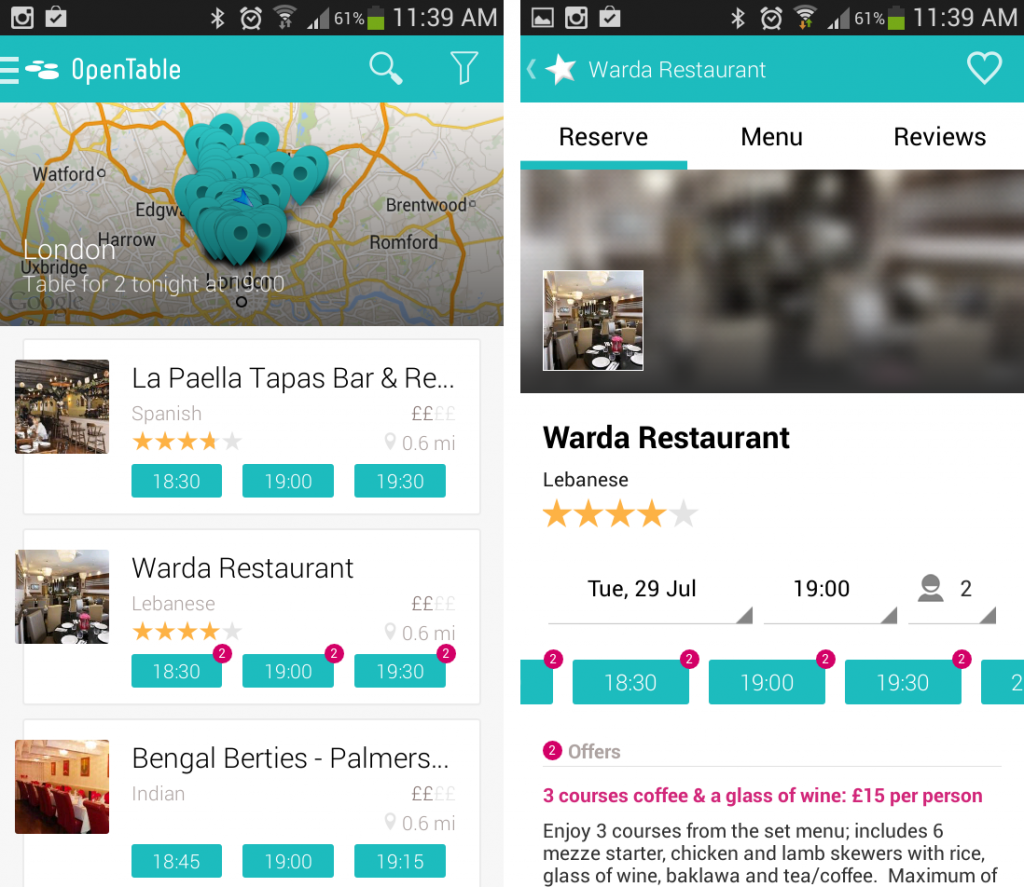 TablePouncer
Free
If you're looking for money saving deals on some of London's top restaurants, then TablePouncer is the app for you! It couldn't be simpler, just take your pick from TablePouncer's selection of London restaurants and select one of their fantastic last minute deals. Before booking, this free app even lets you view their mouth-watering menus, browse restaurant photos and read independent reviews from other diners. Pounce on that table today and you can enjoy scrumptious food at bargain prices, with savings of up to 65% on your bill. What's not to love? You'll even have plenty of spare change left to explore London by Night…
More information at tablepouncer.com 
Foodspotting
Free
Get your taste buds tingling with London's most loved food app, Foodspotting. Forget trailing through endless reviews and reading bundles of restaurant menus, Foodspotting is your own visual guide to London's most delicious dishes. From Frozen Yoghurt and Doughnuts to Sushi and Pizza, this handy app has it all! Download Foodspotting to locate the food that you fancy using the interactive GPS map, bookmark the dishes that you'd love to try and recommend your favourite tasty treats to other Londoners. It's a London food celebration, so why not get started today and upload your photos from our East End Food Tour?
More information at foodspotting.com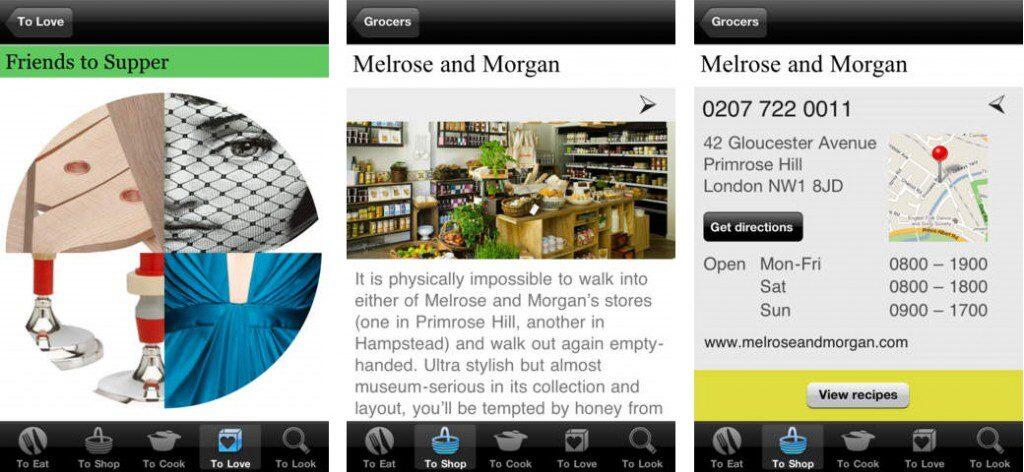 London on a plate
Free
Voted one of the capital's best apps, London on a plate is a fantastic free guide to some of the best upmarket restaurants in the city. Just choose from Breakfast, Lunch, Dinner or Afternoon Tea and London on plate will display the capital's best restaurants, closest to you. You can even select the 'to cook' option which is full of simple and easy to follow recipes from London's top chefs. But don't fear, the app's specialist market finder will also help you source plenty of fresh and local ingredients to include in your chosen dish, perfect if you're planning a dinner party!
More information at londononaplateapp.co.uk
Next time you're in the capital and are stumped on where to eat, just download one of these handy London food apps!  You'll be tucking in to some tasty food in no time…