4902 Views
If there's one thing I've learned about Czech culinary preferences, it's that locals tend to favor their own cuisine over the new and unfamiliar. Hearty, stick-to-your-stomach meals like pork, cabbage and dumplings, roast duck, goulash and schnitzel can be quite satisfying, but most of us appreciate more variety from time to time. As cultures mingle and travelers are exposed to new dishes and tastes, there has been an increased demand for more dining options. New restaurants are opening all the time, serving dishes I never expected to see in the Czech Republic. Prague's vibrant expat scene certainly plays a large role in that, although I've noticed many Czechs broadening their food horizons as well. It's safe to say that Prague residents and visitors now have more restaurant options than ever before.
Here are 7 of the most surprising food trends to reach Prague in recent years.
Improved Style and Substance
Years ago I read an interview with Czech celebrity chef Zdeněk Pohlreich, in which he lamented the state of Czech restaurant culture. Czechs had simply come to accept the poor service and mediocre quality provided by many local restaurants, and Pohlreich argued it was up to the locals to demand better. Whether or not customers took his advice, the overall quality of restaurants in Prague has vastly improved in recent years. Nowadays, more restaurants emphasize the quality of their ingredients and put more thought into the overall dining experience. It seems more and more restaurants are focusing on style as well as substance, as they strive to make an impact in the competitive Prague restaurant market.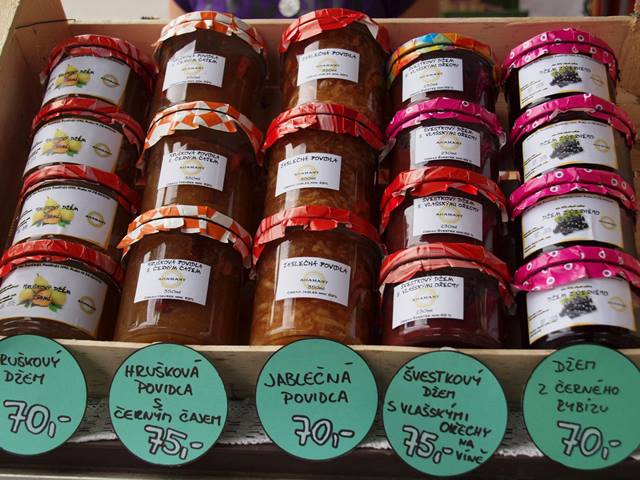 Of course this means that prices are higher at restaurants than they used to be, but with food you generally get what you pay for. People are willing to pay more for a meal if they know they are getting something special. The rise of farmer's markets in Prague proves that consumers do appreciate fresh, local ingredients; and the success of restaurant chains like Staropramen's Potrefená Husa prove that Czech diners appreciate a more modern setting. Locals still have a soft spot for traditional Czech restaurants, but most newly opened restaurants usually aim to be something different.
Everywhere I go, I notice new, intriguing restaurants and cafes, but there just aren't enough days in the week to visit them all! I've tried to cover as much ground in this article as possible, but keep in mind this is only a partial list. One last note: since people love going out so much in Prague, most of these places are completely full at peak times. Making a reservation is strongly recommended, especially for large groups.
Vegetarians Rejoice!
Vegetarians living in Prague had my sympathy for quite some time, as Czech cuisine is heavily meat-centric. The few veggie-friendly options which did exist, like the uber-trendy Radost FX and enchanting Lehká Hlava, were often overcrowded and standard restaurants didn't offer much for non-meat eaters. The vegetarian section of most menus featured fried cheese and fried cauliflower with little in between. Slowly but surely, the market for healthy, fresh vegetarian and vegan food has grown and there are now a dozen or more legit veg-friendly options.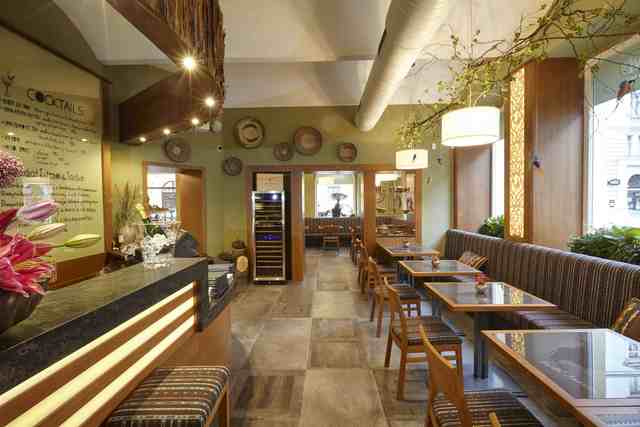 Etnosvět is one of the most popular vegetarian stops in town, although I'm not sure how calling a place "Ethnic World" in English would go over. However, there is no doubt that the owners of Etnosvět are passionate about the world in which we live; the decor and the menu reflect their multicultural inspiration. The standard menu features loads of appetizing options such as a Nut Roast Wellington and the seitan Mock Peking Duck. From 12-4 pm on weekdays, Etnosvět has a lunch buffet in which you pay for food by weight, which seems to be a common trend at many veggie places. In addition to the restaurant, Etnosvět is a cultural space which periodically hosts events and exhibitions.
Etnosvět
Legerova 40, Prague 2
+420 226 203 880 or +420 602 503 103
etnosvet.cz
Open: Sun – Thu 12 noon – 11 pm, Fri – Sat 12 noon – 12 midnight
After surveying my vegetarian friends for recommendations, I was referred to the Spanish-inspired Estrella. The interior is fairly cozy (read: small), but the atmosphere and staff were pleasant and welcoming. I dropped by during lunch hour and was lucky to get the last free seat. Like most restaurants in the Czech Republic, there was a set lunch menu. I really enjoyed the veggie burger, which along with a curry carrot soup cost a very fair 135 CZK. The complementary water on each table was a nice touch as well. I was quite pleased with my overall experience at Estrella, and I hope to go back another day and try something off the regular menu. Some of the options currently featured include eggplant tartare and a saffron mushroom risotto, although Estrella's menu varies depending on what ingredients are available.
Estrella
Opatovická 17, Prague 2
+420 777 431 344
estrellarestaurant.cz
Open: Daily 11.30 am – 10.30 pm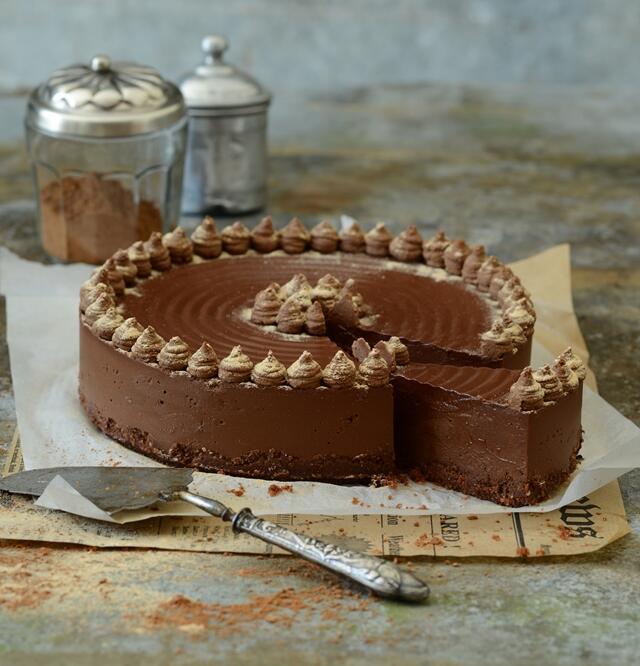 If you're a vegetarian or vegan with a sweet tooth, you might want to check out the Sweet Secret of Raw cafe, which features coffee, cakes and other vegan-friendly goodies. I didn't feel even slightly guilty as I enjoyed a pistachio cheesecake along with an almond milk espresso. Sweet Secret of Raw also serves fresh breakfast until noon and all of their desserts and dishes are prepared with raw, natural ingredients. Secret of Raw also has a raw food restaurant on the other side of town, which serves up a rotating menu of vegan and vegetarian dishes.
Sweet Secret of Raw
Rumunská 25, Prague 2
+420 799 501 255
sweetsecretofraw.cz
Open: Mon – Fri 8 am – 9 pm, Sat – Sun 10 am – 9 pm
Increasing Asian Influences
The list of international restaurants has also grown immensely, and now you can find pretty much any type of food in Prague. More mainstream cuisines like Chinese and Indian have always been around, but there was only handful of places that were truly authentic. Some international restaurants were overpriced and/or overrated because of a lack of true competition. And, as I mentioned before, Czechs tend to be traditionalists when it comes to food. Perhaps there didn't use to be such a demand for foreign food. Not anymore! In the past couple of years restaurants have opened which feature fish and chips, Australian pies, and there's even a place in town that serves Canadian poutine.
One of my absolute favorite places to eat in Prague is the Korean restaurant Mamy. I usually visit for the daily lunch specials, but their expansive menu features a variety of Korean dishes like bibimbap and bulgogi plus a reasonably-priced sushi menu, which seems to bring in much of the lunch-hour crowd. There are so many delicious-looking dishes on the menu, but I'm often drawn to personal favorites like kimchi jige, a spicy soup with meat and tofu, or the sweet, spicy chicken gangjung. The service is quite friendly and the atmosphere pleasant. Plus, I love the complimentary appetizers. This is a country where many places still charge extra for bread and ketchup, so anything complementary is a bonus!
Mamy Korean Restaurant
Two locations: Benediktska 3, Prague 1 / Sokolska 52, Prague 2
+420 224 815 009 / +420 224 266 246
mamyfood.cz
Open: Daily 11.30 am – 10 pm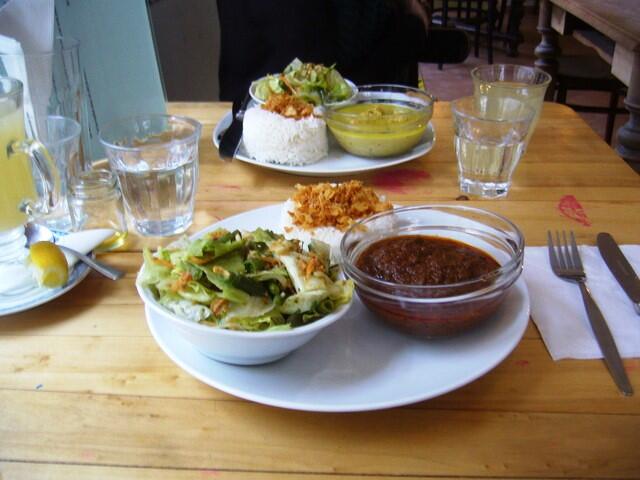 Javánka and Co. is an Asian fusion restaurant with an organic vibe. While their main focus is Indonesian food, their menu offers a mix of beef, turkey and vegetarian options, all of which looked appealing. There were also all sorts of homemade desserts behind the counter including an amazing peanut butter pie that I simply could not resist. Javánka buys their meat from local farms, and offers healthy and sensible dishes that won't make you feel guilty for treating yourself to a nice meal. We tried the green curry turkey, and a beef rendang, an exquisite mix of spices that I really enjoyed. Even the salads were bursting with flavor. I plan to visit Javánka and Co. again as soon as possible!
Javánka and Co.
Máchova 22, Prague 2
+420 222 515 107 or +420 734 823 519
javanka.com
Open: Sun – Fri 11 am – 10 pm
BBQ – at last!
For years, there have been several American-inspired restaurants in Prague where homesick Yankees like me could find a taste of home. Nowadays, it seems like everyone and their maminka is making a burger, but until recently there wasn't anywhere to find the food I miss the most: authentic American-style barbecue. Plenty of Czech restaurants serve ribs, but Czechs have their own way of preparing barbecue.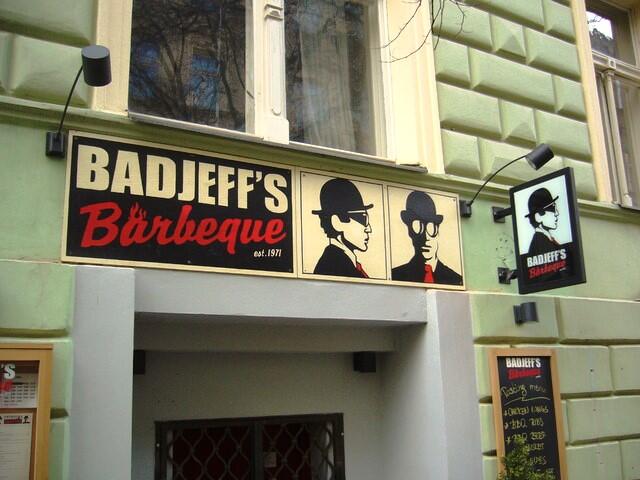 BBQ-lovers in Prague were delighted when local expat chef Jeff Cohen opened Bad Jeff's Barbecue in 2014. In addition to the best BBQ ribs in town, in my humble opinion, the burgers, wings and other dishes aren't half bad either. For BBQ lovers, I really can't recommend Bad Jeff's highly enough.
Bad Jeff's Barbeque
Americka 32, Prague 2
+420 774 402 235
badjeffs.cz
Open: Mon 6 – 11.30 pm, Tue – Fri 12 noon – 3 pm & 6 – 11.30 pm, Sat 12 noon – 12 midnight
Another local spot which scratches my BBQ itch is U Kurelů, an American restaurant located in an old-school Czech pub. While I often go for the BBQ pulled pork quesadillas, they serve burgers, nachos and recently added bánh mì sandwiches. U Kurelů periodically hosts themed events featuring items like BBQ ribs, tacos, and hot dogs and occasionally serves weekend brunch along with sister restaurant The Tavern. I recently indulged in southern-style fried chicken and waffles, certainly a first for me in the Czech Republic!
U Kurelů
Chvalova 1, Prague 3
For reservations, email [email protected]
ukurelu.cz
Open: Tue – Sun 5 – 11 pm
Expanded Fast Food Options, Too!
There are also more fast food options than ever before, many of which also have an international focus. For years, the options were mostly limited to mediocre kebabs, pizza by the slice and street stalls selling grilled sausage and fried cheese, plus the expected fast food chains like KFC.
Mexican food cracked the market with the addition of the Burrito Loco chain, which now has 5 Prague locations serving Mexican staples 24 hours a day. The quality is decent, although I'd say their main advantage is the convenience of being open late. For better quality Mexican fast food, check out Little Mexico, which unlike Burrito Loco is staffed with actual Mexicans! The burritos, open-face tacos and quesadillas are as good as any I've eaten in the Czech capital; not bad for a fast food spot!
Little Mexico
Siefertova 93, Prague 3
+420 776 478 959
facebook.com/Littlemexicocz
Open: Mon – Fri 12 noon – 10 pm, Sat 2 pm – 10 pm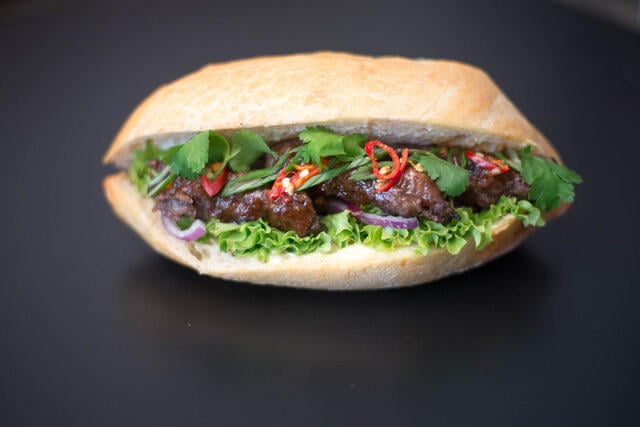 Another food I've recently fallen in love with is Vietnamese bánh mì sandwiches. Czechs aren't as into sandwiches as we Americans are, and chains like Subway are an afterthought here. However, Vietnamese food has become extremely popular in recent years as it seems everyone is crazy about pho soup. I love a good bowl of pho from time to time, but I've been spending more time lately at Mr. Bánh Mì. It's just a great-tasting, fresh sandwich for a reasonable price, and it's tough to beat that value for under 100 CZK (about $4). If you're wondering why it says "since 1975" on the sign, it's because that is when the owner's grandmother passed down their family recipe for lemongrass pork bánh mì (the shop actually opened in 2014).
Mr. Bánh Mì
Two locations: Rumunská 23, Prague 2 / Siefertova 13, Prague 3
+420 775 150 429
mrbanhmi.cz
Open: Mon – Fri 11 am – 9 pm, Sat 11.30 am – 9 pm
Old School New Again
I've also noticed a shift towards restaurants that attempt to recreate the atmosphere of years past. Ever since the successful Lokal restaurant chain burst onto the scene with their bright lights, white walls and minimalistic decor, lots of other cafes, restaurants and bistros have followed suit.
Small bistros serving soup, open-face sandwiches and other small meals have been preferred lunch destinations in the Czech Republic for decades. You will still see an old-fashioned jídelna in some of Prague's residential suburbs, although most of these likely appear much too "local" for tourists to enter. More recently, small eateries like Polévkárna have opened, which offer the familiar light lunch of soup and sandwiches, but with a menu and atmosphere to appeal to the modern crowd.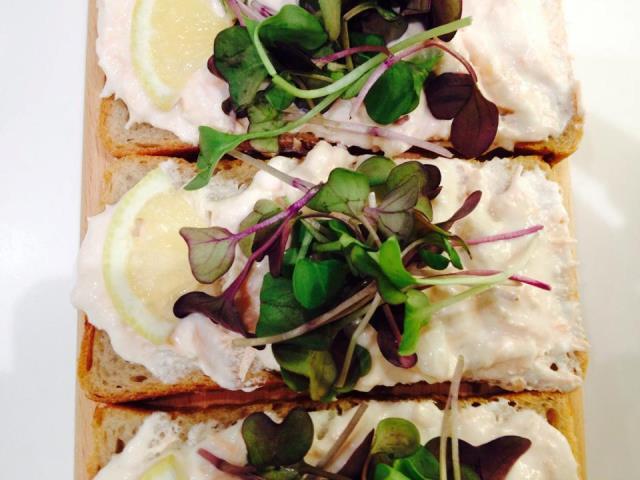 Another fashionable bistro worth checking out is Sisters bistro, tucked away among the many pubs and clubs on Old Town's Dlouha street. Sisters has captured that nostalgic feel as open-face sandwiches behind the glass counter is a familiar sight to everyone in this country. However, as someone who's not a huge fan of chlebíčky, I really enjoyed the open-face sandwiches at Sisters, especially the beet, walnet and goat cheese combination. Sisters also has a rotating soup of the day and makes for a quick lunch or snack stop while exploring central Prague.
Sisters
Dlouhá 39, Prague 1
+420 775 991 975
chlebicky-praha.cz
Open: Mon – Fri 8 am – 7 pm, Sat 9 am – 4 pm
Let's Talk about Hot Dogs
Perhaps the most surprising food trend of all in recent years is the rise of the gourmet hot dog. There are now several local spots devoted to dressing up that simple, processed meat product most of us know from childhood. Expats have long been amused by the párek v rohlíku served at stalls and food carts around town, in which hot dogs are slid into hollowed-out rolls with a squirt of mustard or ketchup on top. Some enterprising individuals realized that hot dogs offered so much more potential and judging by the recent popularity, maybe they are onto something.
At Charles Square (Karlovo náměstí) in New Town there is a small window selling what is billed as Nejlepsi Hot Dog v Meste (The Best Hot Dog in Town). Upon closer inspection, I realized that Parky's (the plural of párek, which means hot dog in Czech) is operated by a large Czech meat producer, who apparently didn't want to be left out of the recent párek craze. I tried "Mr. Griler," a dog wrapped in a piece of what Czechs call "English bacon" topped with BBQ sauce and fried onion. It hit the spot and was well worth the 45 CZK, but I can't say with confidence Parky's deserves its self-given title. It's more of a snack-on-the-go stop than anything else.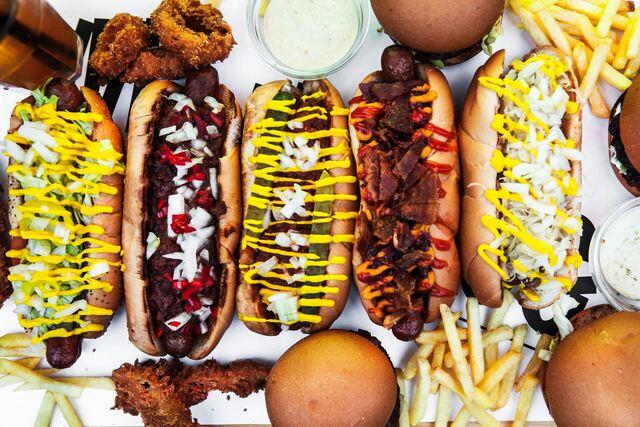 If you're looking to sit down and enjoy your dog with a tasty Czech lager, let me introduce you to Mr. Hot Dog. Situated in Prague's residential Letna neighborhood, Mr. Hot Dog is a place that seems to have found its niche. The retro vibe is definitely in effect: the seating arrangement and mounted menu behind the counter gives the impression of a classic American diner. Beyond the expected selection of loaded hot dogs, Mr. Hot Dog has excellent slider burgers (including a veggie version), chili cheese fries and other bar food favorites. I can speak from personal experience that the chili cheese dog really hits the spot. It has a festive atmosphere, with outdoor seating in warm weather, and occasionally hosts live music events. If this sounds like your kind of place, say hello to Mr. Hot Dog on your next visit to Prague!
Mr. Hot Dog
Kamenická 24, Prague 7
+420 732 732 404
mrhotdog.cz
Open: Daily 11.30 am – 10 pm