4153 Views
Hamburgers are slowly (but surely) shaking off the negative stigma they've been stitched with in lands of the Czechs. Going back to the beginning, much like the rest of the world, the first hamburgers we Czechs came to know were the fast food McDonald's patties. We soon learned that those were not the best of burgers (and questioned if they were even burgers at all!). And so it went, every so often, a new hamburger place would open – but nothing all that special or worth more than a visit. Usually they served up "wannabe-burgers" which were a far cry from the hamburgers which can be found in Prague today.
Fast forward to 2010 when an exciting burger boom occurred! Here and there and everywhere, new places were popping up with menus of a] real and b] tasty burgers. It wasn't an easy feat for the restaurant owners because they had to rebuild Czech's trust in this tastelicious meal (which, if you take our history into account, was a bit of an uphill battle). But alas, they succeeded and today, Prague feels a bit burger capital-ish with new restaurants opening every month (including pop up burger stands!) and burger combos of delicious sides and toppings piquing our meat-eating interests.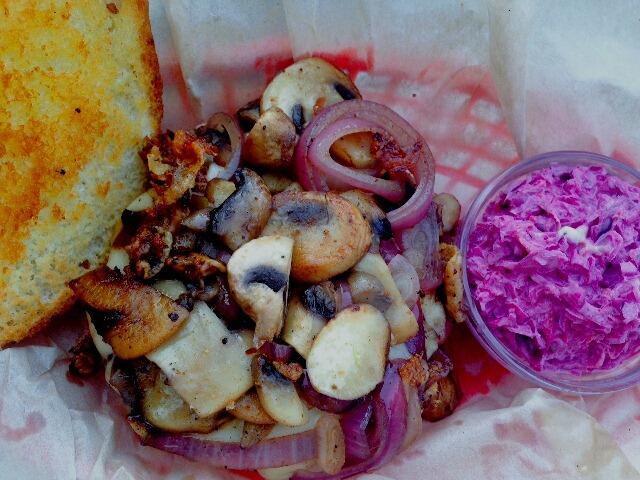 We've done our best to narrow down our favorite burger spots in Prague for you. With the increasing popularity of burgers, prices do run a bit higher than say dumplings or fried cheese, but likely comparable (or less) to what you'd fork out home. Enjoy!
Where to Find Prague's Best Burgers
The Tavern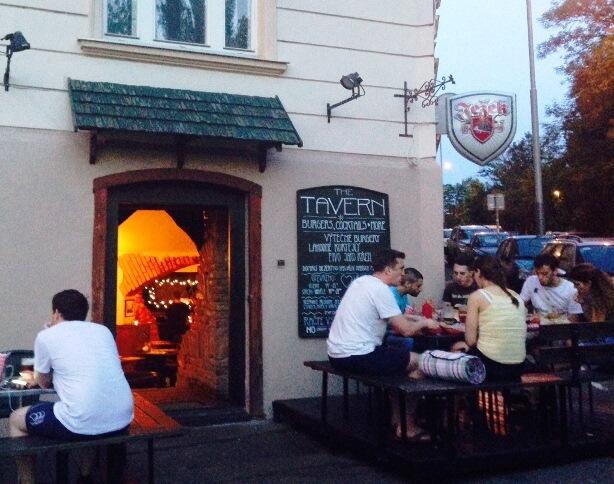 He (or she) who hasn't eaten a Tavern burger frankly is missing out! A quaint establishment with outdoor seating on the corner of Riegrovy Sady (the neighborhood park and massive beer garden), it's a popular place for locals and expats. Homemade BBQ sauce, waffle and curly fries (rarities in Prague) and refreshing cocktails splash the menu. Hearty portions so you won't be left hungry. Our favorite burgers: the Swiss and Mushroom, Blue Cheese, the Local and the BBQ.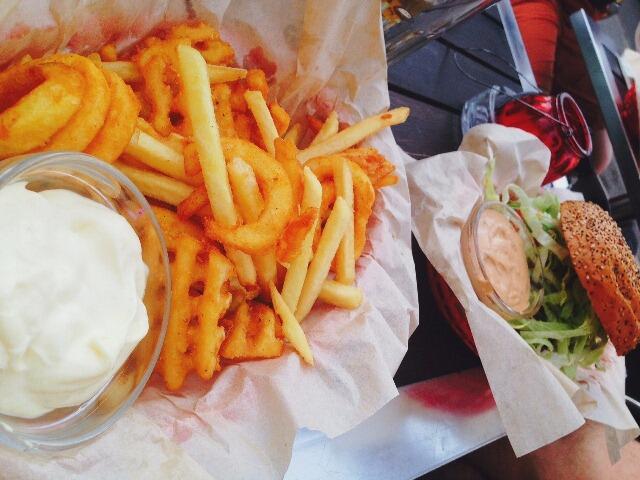 We recommend making a reservation. You can also order your burger "sebou" (to go) and take it to enjoy on the park's grassy knolls.
thetavern.cz
Chopinova 26 Prague 2
Tue: 5:00 pm – 10:00 pm
Wed – Sun: 11:30 am – 10:00 pm
Dish (fine burger bistro)
This fine burger bistro was named one of the "5 best burger places in Europe". It's cozy and contemporary and the smell of their burgers will lure you in from a block away.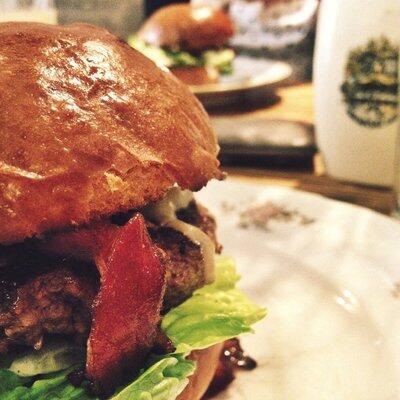 Local beers, bistro fries…and sauces, oh the dipping sauces…like the chili mayonnaise and lime cilantro mayonnaise…yummy! This classy burger joint also serves delicious buns, (less sweet than the usual burger buns, a good thing according to Czechs). The Caesar, the Dish and Koza Nostra are our favorites…but it's oh so very difficult to choose! They've also got a vegetarian Portobello, a beet lentil "burger" and homemade ice cream too. Based on experience, it's best to avoid peak hours.
dish.cz
Římská 29, Prague 2
Mon – Sat: 11am – 11pm
Sun: 12pm – 10pm
We are burgers
Nobody really knows when or where these guys will pop up – but when they do, you sure shouldn't miss out! They offer tasty and inventive burger combinations and an ever-changing menu. We couldn't even attempt to recommend a burger because these guys rarely repeat ingredients. Your best option is to find them on their Facebook page and skip to wherever they say they'll be that day. And by skip, we mean tram, bus, walk, cycle, run…whatever it takes!
Hergetova Cihelna
This place is upscale and not your typical burger place – far from it actually. But low and behold, there's a secret specialty here: the burger royal with foie gras (with onion compote, truffle aioli and homemade fries). Talk about delish. The price is perhaps the highest for a burger in Prague at 445 Kc but it's worth every crown in our opinion. Make it a fancy burger night and reserve a table on their terrace. The view is so spectacular, it'll vie your royal sandwich for your royal attention.
kampagroup.com
Cihelná 2b, Prague 1
Mon – Sun: 11:30 am – 01:00 am 
Brown Bag Burger
If you want to get out of the city center for a burger, this is your place. High quality patties and freshly baked buns from the heavens paired with local beer (that's not Pilsner) and chili chese fries. You really can't go wrong.
brownbagburger.cz
Československé armády 30, Prague 6
Mon – Sun: 11am – 10pm
Looking for a more traditional Czech cuisine experience? Why not come on one of our Prague tours and eat your way around the Czech capital!