12163 Views
This post was originally published in November, 2014 and was updated in November, 2017.
When the weather turns cold and Christmas markets start to spring up on every corner of Prague, an aroma of grilled meats and sweet treats fills the crisp winter air. Thanks to the complicated history of the Czech Republic and its many its central European neighbors, some of the most popular foods have roots across the region – meaning you can taste a variety of styles without any extra train rides required. Here are a few of our favorite flavors of the season in the Czech Republic.
5 Must-Try Winter Foods in Prague
1. Pražská Šunka
You can usually smell "Prague Ham" in open-air Christmas markets before you come across this smoked, boneless ham roasting over an open flame. This highly prized and EU-branded local specialty is priced by weight in grams, so order accordingly and enjoy.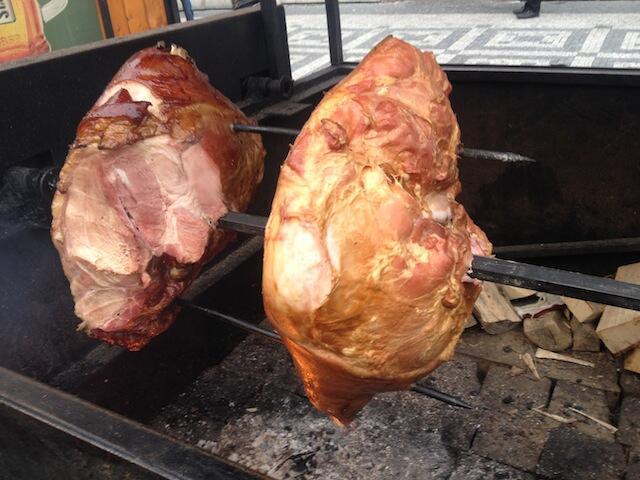 2. Klobása
No, that's not a typo – this is the Czech spelling for the grilled sausages popular throughout central Europe. We recommend trying the Pražská klobása – deep red with little added spice – served with dense Czech brown bread and a healthy dollop of mustard.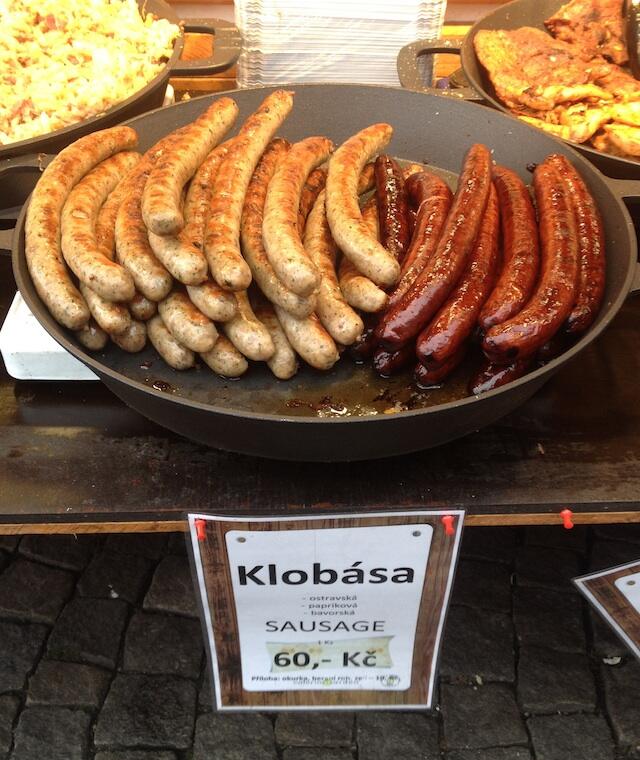 3. Langoš
Taste the influence of the Austro-Hungarian Empire on Prague's Christmas markets with this Hungarian flatbread topped with garlic (česnek), cheese (sýr) and ketchup. While that may sound like a poor man's pizza, the results of this recipe are far greater than the sum of its parts.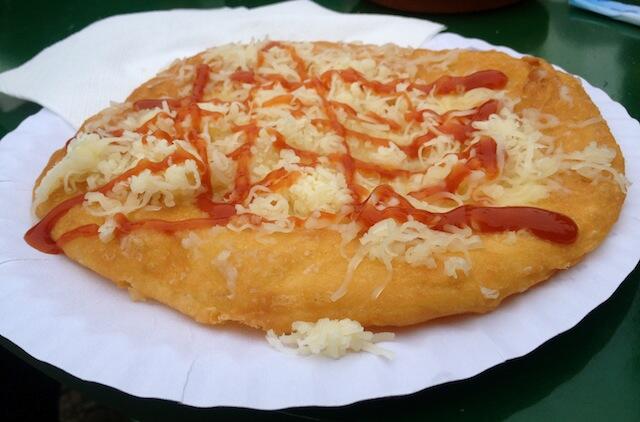 4. Palačinky
These delicate snacks resemble French crêpes more closely than "pancakes", as they are often translated. Fruit fillings like strawberry (jahoda) or apricot (meruňka), or heartier versions with spinach and garlic (špenát, česnek) or ham and cheese (šunka, sýr), add either sweet or savory infusions of flavor.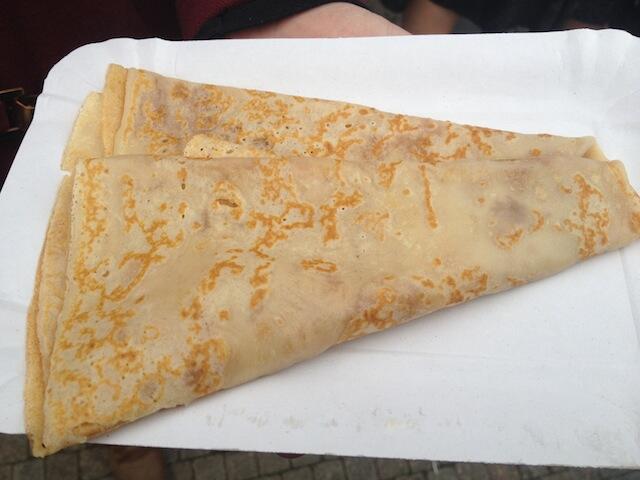 5. Trdelnik
Eating Prague tour guide Jan Macuch notes that the popularity of these Slovakian pastries (sometimes called simply trdlo) is more of a recent development than a long-standing Czech tradition. However, they've quickly become a favorite at Prague Christmas markets. This simple spiral of dough is wrapped around a wooden pole, warmed, and rolled in sugar, cinnamon or other flavors. They're best served fresh, so look for stands with a quick turnover (braving slightly longer lines may be worth it).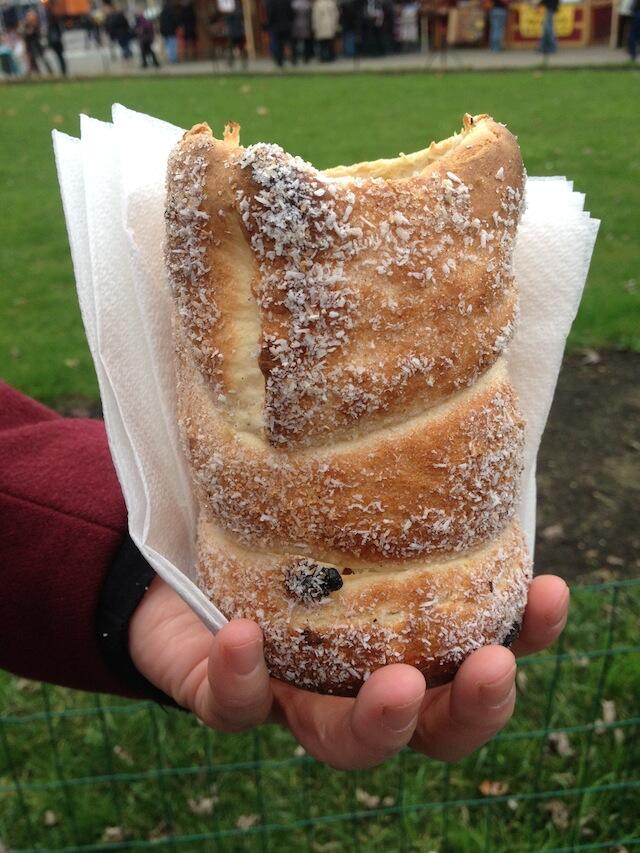 5 Must-Try Winter Drinks in Prague
When it comes to beverages, the warmth of winter cocktails holds a strong appeal in this country of beer aficionados once temperatures start to drop.
1. Svařák
The Czech's take on hot wine shares characteristics with English mulled wine or German gluhwein, but citrus hints of orange or lemon usually outweigh sugar and sweetness. Stay tuned to this blog for one of our favorite svařák recipes.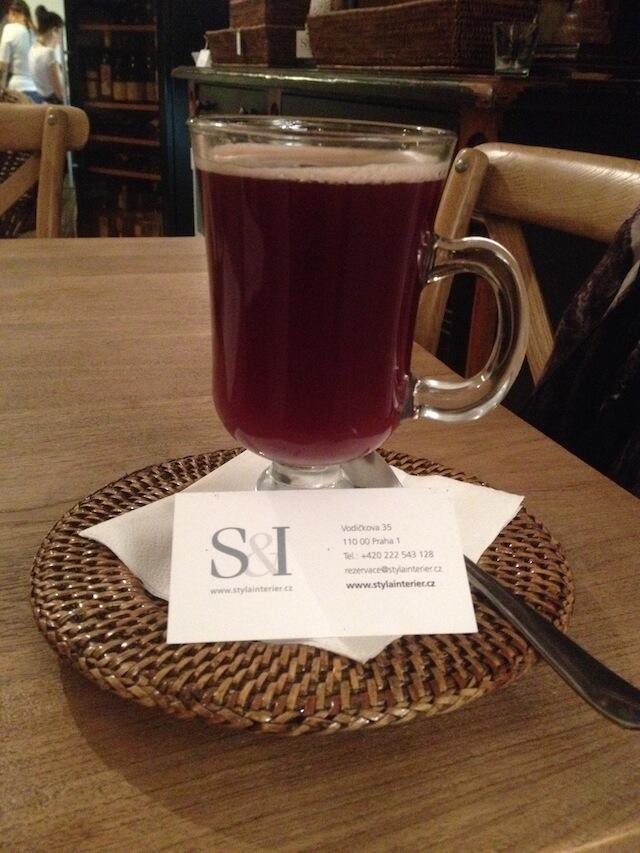 **********************

**********************
2. Medovina
Hot "honey wine" is the sweetest sibling of the warm winter drink family, so start with a small serving – you can always go back for more. Then sip it slowly to savor the flavor while allowing the warmth of the cup to warm your hands.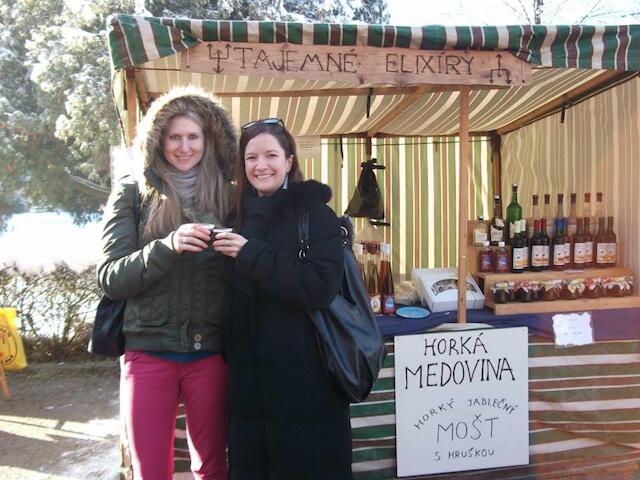 3. Becherovka
The best description of this quintessentially Czech liquor that I've ever heard is that "It tastes like Christmas." The secret blend of herbs, produced by the Jan Becher Company in Karlovy Vary, carries hints of cinnamon and pine wrapped in a golden exterior. Try it straight, mix it with tonic water to make the popular beton, or enjoy a Bohemian Coffee, a big hit at the recent Prague Coffee Festival.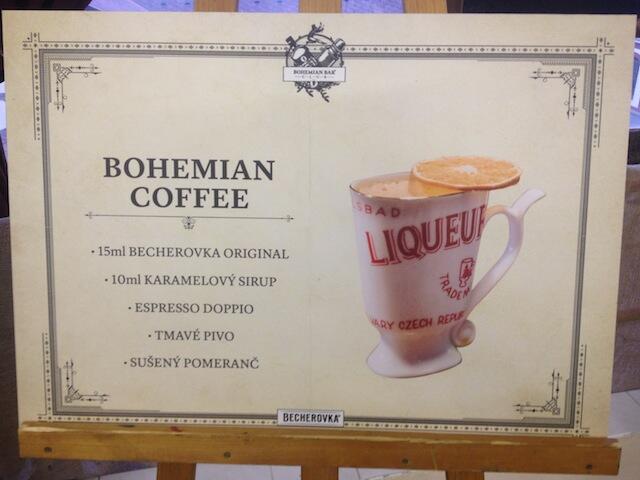 4. Hot Chocolate
A popular children's drink gets a grown-up kick when you add your choice of alcohol to the mix. Prague's Choco Café (featured on our Prague Food Tour) offers extensive inspiration, ranging from amaretto or eggnog to more local liquors like Becharovka or a Czech cure-all shot of slivovice (a clear, plum-based spirit).
5. Grog
This Czech variation on a "hot toddy" combines Czech rum, hot water, lemon and sugar added to taste. A warm cup of grog is perfect for soothing sore throats or as a nightcap to ensure a good night's sleep.
And, as they say in Czech before every meal, "Dobrou chuť" or "Enjoy your meal!"