10150 Views

The Keys to Unlock the Best Things to Do in Rome
In this 10 part weekly guide to Rome we share the local secrets and tips for savouring the best things to do in Rome.
Rome gets ridiculously hot in the summer months! You're here for a few days, you've ticked everything off your list and now you're in the mood for some rest and recreation! But when you think Rome, you might not think beach. Rome Confidential knows better. Here's the scoop.
This week we sat down with Gillian Longworth McGuire who is Rome based and authors the blog Gillian's Lists and recently created the web based app Rome for Expats. Information curator, coffee drinker, Gillian – aka "The Source" is your go-to girl for the best information on just about anything in the eternal city—from Rome beach day trips to the best restaurants.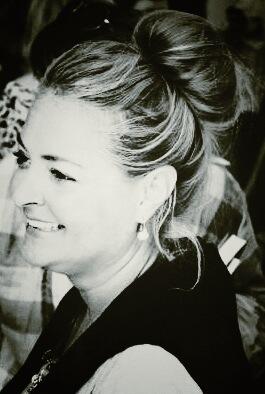 For a timely chat on the beaches of Rome, here's what Gillian shared with Rome Food Tours:
What do I need to know about going to the beach in Rome?
The Italian beach-going system (yes there is a system!) is a little different to what you may be used to. There is very little plopping down your towel on a quiet patch of free public sand. Most of the beachfront is divided up into stabilimenti – a kind of private beach club. The way these stabilimenti work is that you pay an entry fee to access the beach and then you have the option of renting a chair (lettino) and/or an umbrella (ombrellone). What you usually also get access to are restrooms and showers and you can be sure there is a cafe. Rome beaches often have bars and restaurant otherwise where would you get your coffee? This is Italy after all!
Can you share your top 3 Rome beaches with us and how best to get there?
Ostia is the easiest, fastest and cheapest beach to get to from the center of Rome for a day trip. A regular metro ticket is all it takes. Take the light rail train from Piramide metro/Ostiense train stop. Look for Lido signs. I get off at the Stellar Polare stop and walk for about 10 minutes towards the ocean.
The first beach club – stabilimento you will hit is the historic Belsito.
Walk a little farther and there is a "free" beach near the Piazza Margelleano Intersection. Look for a green and white kiosk on the beach. You can rent chairs her for €6, there are bathrooms and a bar with cold drinks (make sure to try the icy, slushy caffe).
Santa Marinella is smaller and prettier than Ostia and is my great weekday escape. La Sirenetta is my spot (Via Aurelia 314, Santa Marinella, ph: 0766 537092). They will make you a delicious plate of fritti (mixed fried things such as croquettes, or mozzarella balls) or a fresh mozzarella sandwich that you can have at a shady table or bring it back down to the beach. Trains leave from San Pietro station every 30 minutes (or so) on the Civitavecchia or Pisa line, track 5 or from Termini it's usually track 25 or 28. Buy a BIRG ticket (zone 3 €8) ticket that covers your roundtrip journey.
Slightly more difficult to reach is Paradise Beach in Maccarese (Via Monti dell'Ara 425 Maccarese, ph: 06 6671451). There is a train station and bus to the beach, but it is easiest if you have a car. Adriana and Gaetano took over this stabilimento at the end of the road in 2010 and they are really hitting their stride. The restaurant, with tables right in the sand, is fantastic, serving the classics like spaghetti alle vongole (spaghetti with clams) and grilled spigola (seabass) and fritura di moscardini (baby octopus). Feeling a bit more adventurous? The pacheri carbonara – with fresh fish filling in for the guanciale (pork cheek) is a standout.
If you don't feel like a big lunch, there is a bar with cappuccino and cornetto (croissant type pastry) in the morning and fresh salads and sandwiches in the afternooon. Apertivo with music and cocktails starts around 5pm. Oh and Adriana's apple strudel is delicious or if it's too hot for a large slice (getting larger and larger as the season progresses at the height of the season), watermelon or an icy scgroppino and you are ready for a post-prandial nap back in the beach under the umbrella.
We hear that there are some Roman faux pas at the beach. What must one absolutely NOT do when at a Rome beach?
If you are at the beach with children, Italians frown upon digging in the sand and building elaborate sand castles. So maybe keep this a little under wraps! Ladies – pack a bikini. No matter the shape, from teenagers to nonna (grandmom) – you will be hard pressed to find anyone in a one piece.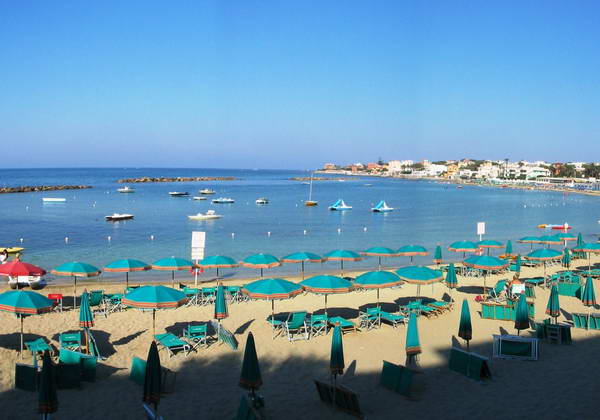 I'll bet you didn't know that….
Most beaches near Rome are cleared of people before sunset – even on the hottest of summer evenings. In search of one that's not? Singita in Fregene is the perfect spot to savour a romantic sunset cocktail (Via Silvi Marina, ph: 06 61964921).
__
Have you taken any other unique day trips from Rome? Many tourists forget the fact that Rome is near the beach and that's what makes it one of Rome's many hidden secrets!
Contact [email protected] with Rome Confidential in the subject title for any feedback or requests for a topic you want us to cover.
Voted one of the best things to do in Rome, Eating Italy Food Tours offer a Rome walking food tour through one of Rome's oldest and characteristic neighbourhoods.