5885 Views
For most of us, Monday can bring a case of the beginning-of-the-week blues, of 5 long days until the weekend's fun and freedom. But if you're fortunate enough to be on vacation in Rome on lunedì, then you're in luck: there's plenty to do, see, and eat in the capital, listed below in our tips and tricks to organizing your Monday. Rest, relax – and have a glass of wine for the rest of us. We're jealous.
Choose your museums carefully
If you plan to spend the day at the museum, be warned: many of them, like the Borghese Gallery and MAXXI, are closed on a Monday. The good news? The Capitoline Museums, which house works by Bernini and Caravaggio among others, is open 7 days a week, as are exhibition spaces Chiostro del Bramante and Ara Pacis. Bramante is currently displaying paintings by French artist James Tissot, while Ara Pacis's debut exhibit explores food in the ancient world.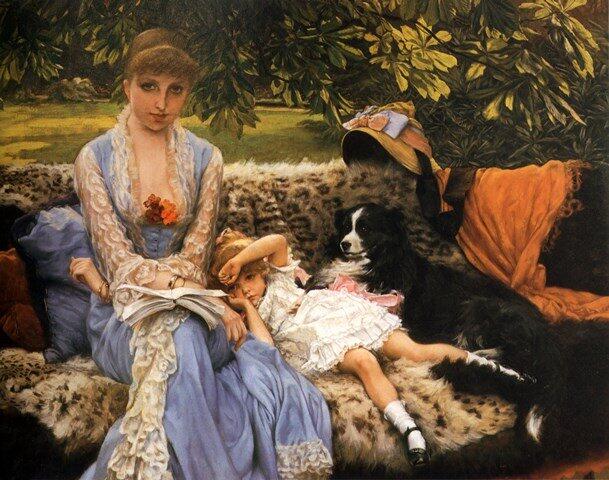 Go off the map!
There's more to Rome than its historic center – the city is also brimming with charming, off-the-beaten path neighborhoods that give visitors a taste of local living. EUR (an acronym for Esposizione Universale Roma, not the currency!) was initially conceptualized by Mussolini to celebrate 2 decades of Fascism, a destiny that was never fulfilled due to the breakout of WWII. Today, EUR is known for its unique Rationalist style of architecture that distinguishes it from the rest of the city: look for the "square Colosseum," otherwise known as the Palazzo della Civiltà del Lavoro. Lounge by the neighborhood's mini-lake, or grab a meal at Il Fungo: a restaurant found on the 14th floor of a former water reservoir, giving you a 360-degree view of the city as you nosh.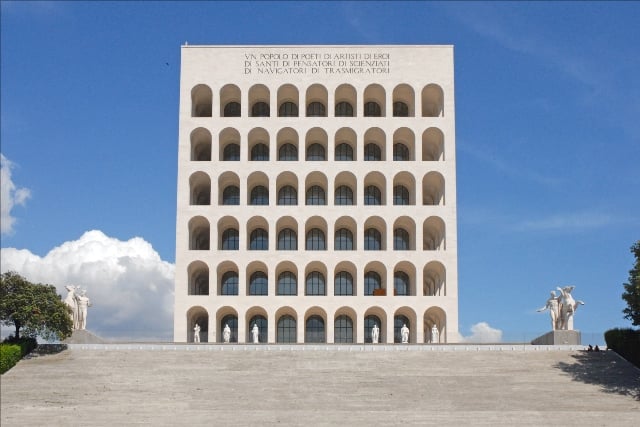 Another option is Garbatella. Developed in 1918 with the humble goal of providing housing to the working classes, Garbatella is now a quirky blend of unusual architecture, street art, and yummy eats. Grab breakfast at neighborhood favorite Bar dei Cesaroni, hunt for vintage treasures at Il Mercato dell'Usato Garbatella, and check out the 27-meter high mural by street artists Sten&Lex on Via Caffaro.
To get to EUR, take the Metro B and get off at the EUR stop.
To get to Garbatella, take the Metro B and get off at the Garbatella stop.
Catch a concert
If you're a classical music buff, you're in the right place. The city hosts plenty of concerts all week (Mondays included!), in a variety of venues. Check out who's performing and what's on the calendar at the Istituzione Universitaria dei Concerti or the Accademia Santa Cecilia Orchestra. If you're into rock and blues, the Orion Club or Big Mama might be more your speed.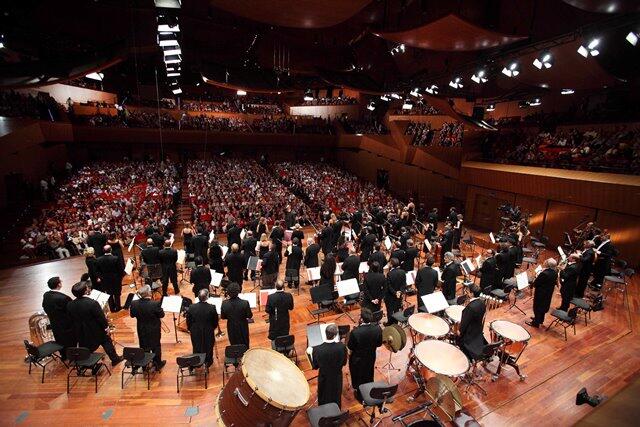 Be wined and dined
Eager to broaden your wine knowledge, but can't really manage beyond red goes well with meat, white with fish? Eating Italy to the rescue! Our Wine Tasting Dinner with real Italian Sommelier and Executive Wine Master Marco Lori will guide you through the nuances of 6 fine Italian wines – from sparkling whites to oaked reds to sweet dessert wine. You'll sample these alongside delectable traditional dishes like Roman pasta, cured meats, and buffalo-milk mozzarella. You'll quickly learn how the right wine can enhance a dish – and how the wrong one can make a meal backfire. Bonus point: your dinner parties will never be the same.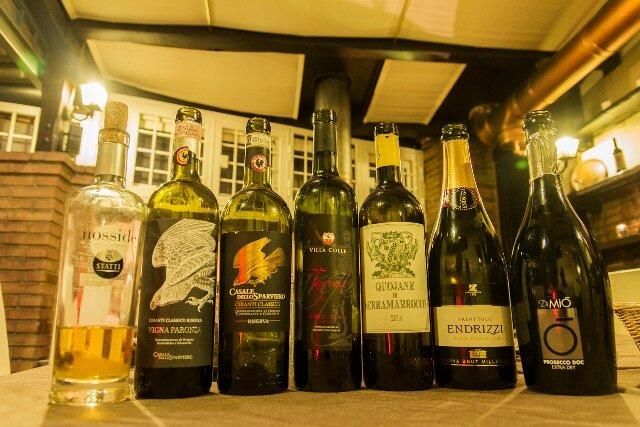 Seek out Rome's literary side
Calling all bookworms! Rome surprisingly has a few literary gems worth seeking out. Start by going to the Keats-Shelley Memorial House. While this museum is dedicated to Romantic poets John Keats and Percy Bysshe Shelley, it also houses an extensive collection of manuscripts, letters, paintings, and memorabilia related to Oscar Wilde, Elizabeth Barrett-Browning, William Wordsworth, and Lord Byron. Next, head to the Non-Catholic Cemetery for Foreigners in Rome, a 5-minute walk from the Metro B Piramide stop. Keats and Shelley are both buried there, as is Beat poet Gregory Corso (in fact, it was his dying wish to be buried next to his idol Shelley – you'll see the 2 graves close together).
Lastly, grab a book at English bookstore Almost Corner and hang out at Antico Caffè Greco. It's said that literary greats Charles Dickens, Henry James, Nikolai Gogol, and Hans Christian Anderson all sipped a coffee here during their sojourn in Rome. Who knows – it might just be the perfect place to pen your own novel.